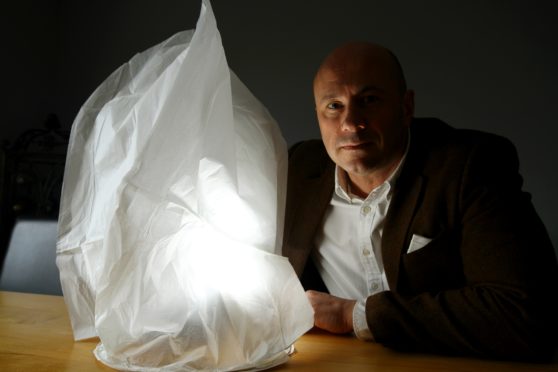 An Angus councillor is urging people not to release Chinese lanterns as part of the weekly public applause in support of front line staff during the Covid-19 pandemic.
In a show of solidarity with key workers, people have been taking to streets, doorsteps and balconies on Thursday nights at 8pm to join in a campaign dubbed 'clap for our carers'.
However, a firm has sparked concern by selling 'Union Jack sky lanterns to support the UK NHS' and is urging people to release them 'across the UK every Sunday night' until the pandemic is over.
Arbroath East and Lunan Conservative Councillor, Derek Wann is encouraging people to continue taking part in clap for carers, but not to release Chinese lanterns.
Mr Wann, who has previously called for tighter legislation on the use of the lanterns, said: "The Thursday night round of applause is a fantastic way for people to show support for those on the front line in the battle against Covid-19, especially as we maintain social distancing.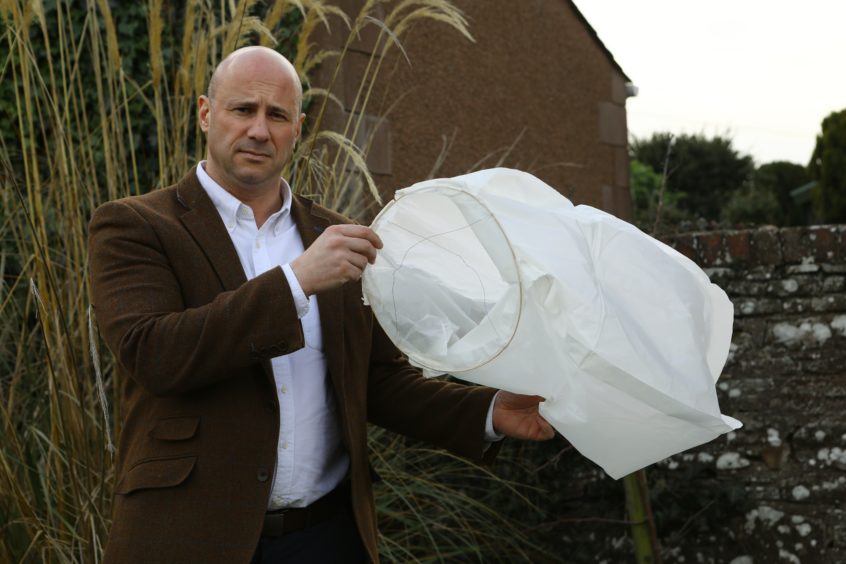 "However, these lanterns can float for miles when released and can pose a significant threat to wildlife and livestock, as well as posing a fire risk, which could increase the burden on our already stretched emergency services."
The lanterns consist of a frame made from wire or bamboo, covered with paper and inflated by an open flame which lifts the lantern into the air.
The lanterns are already banned at events run by Angus, Perth and Kinross and Fife councils.
Chair of the National Fire Chiefs Council, Roy Wilsher, said the organisation believes the lanterns should not be used under any circumstances.
He said: "All emergency services are currently under unprecedented pressure due to Covid-19, and I am concerned this type of activity could not only put additional pressure on the fire service, but further strain on the NHS.
"If a sky lantern causes a fire, it could see firefighters spending valuable time dealing with what could be a complex and large-scale incident.
"Time which could be spent supporting vulnerable people in the community, as part of the fire services response to Covid-19."
In one incident a fire involving 100,000 tonnes of recycling material caused an estimated £6 million worth of damage when a Chinese lantern landed at a site in England.
In 2018, a horse was set on fire when a Chinese lantern landed on it, and was also left with a foot-long gaping wound after bolting through a wire fence in shock.