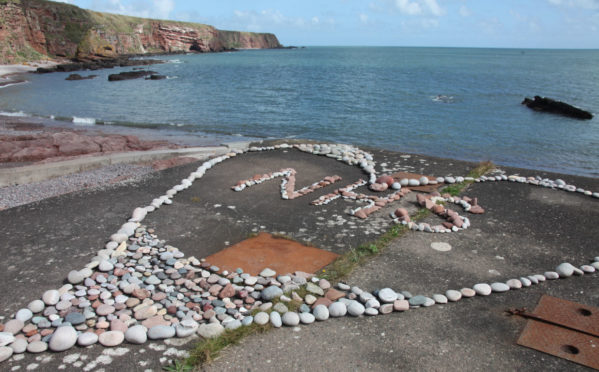 Auchmithie residents are putting their heart into a unique tribute to the heroes of the NHS on the foreshore of the picturesque Angus village.
In a lockdown show of community support, the outline of a large stone heart is being filled with heart-shaped pebbles from the beach where the world-famous Arbroath Smokie originated.
Local artist Mary-Ann Orr came up with the idea after discovering a heart-shaped stone on the beach during a walk early in the pandemic restrictions and said she has been thrilled by the response to the idea of gathering the special stones.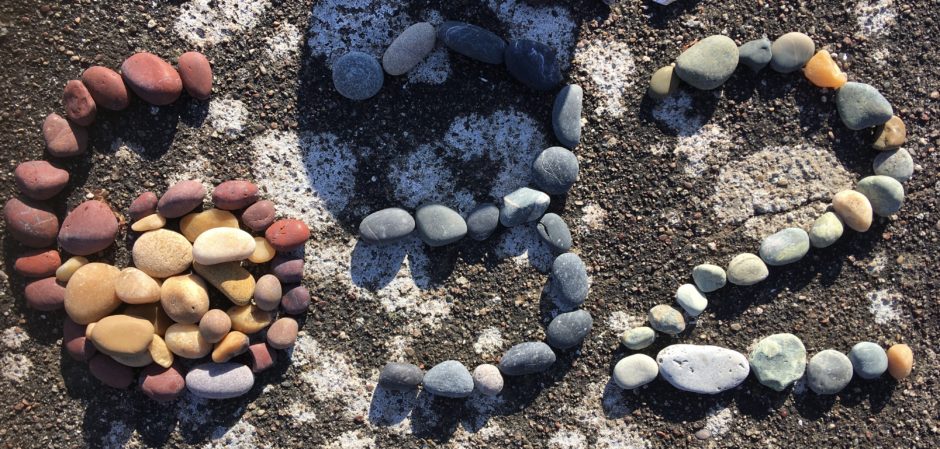 "We are quite privileged here in Auchmithie, a lot of us have gardens we can enjoy and chat to each other over the fence at a safe distance," she said.
"We can also go down to the beach for our regular walks and you do rely on those rare moments.
"I put a bucket out with a message on it for people to add a heart-shaped stone, with the idea of making the large heart to fill."
Within just a week, Mary-Ann has seen almost 650 stones collected by locals, which she then adds into the large heart.
"It has given people a sense of purpose and something to come down to the beach for, and I hope it is a way for us to show our support and gratitude to the NHS," she said.
An art tutor at HMP Glenochil, Mary said: "Our services there have been curtailed and what makes this project particularly poignant for me is that I am so familiar with working with people trying to find creative ways in an isolated environment.
"It comes naturally to me to try to bring out that creativity, but this has been wonderful to see.
"I would like the completed heart to stay, but it will very much be the community's call whether that happens.
"It is the village's contribution to the gratitude which the NHS deserves," she said.
Mary has put other stones in a bucket nearby for locals to add to the creation.
The lockdown has also seen former Arbroath schools art teacher Rikki Craig paint a socially-distanced Shrek and Donkey on the side of his garden shed in the village, a project he hopes will also raise a smile with neighbours – and eventually visitors when the restrictions are lifted.
In 2011, Auchmithie got a taste of Hollywood when A-list actress Scarlett Johansson arrived there to shoot scenes for a sci-fi flick.
The foreshore now giving up its natural gifts for the NHS tribute was the setting for five days of filming for the film Under The Skin.