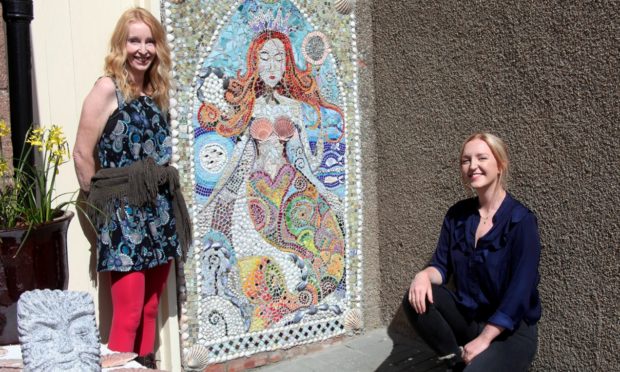 Arbroath-based mother and daughter artists Jilly Henderson and Daisy Stott have produced an eye-catching art project of a mosaic mermaid at on the wall of their home at the fit 'o the toon.
The colourful glass, ceramic and shell mermaid, named 'Merri' has been receiving a huge amount of attention from locals taking their daily exercise around the harbour area.
Jilly is a well-known artist in the Angus town, while Daisy usually works as a designer at Alessandro Studios in Broughty Ferry
Jilly said: "After years of collecting bits of crockery, pottery, shells and sea glass we finally felt the time was right to put our finds to good use.
"Merri is a welcome addition to the area and we hope she offers some optimism and joy."
In another local art project, a family have used recycled wood to create a welcome sign in the west end of the town.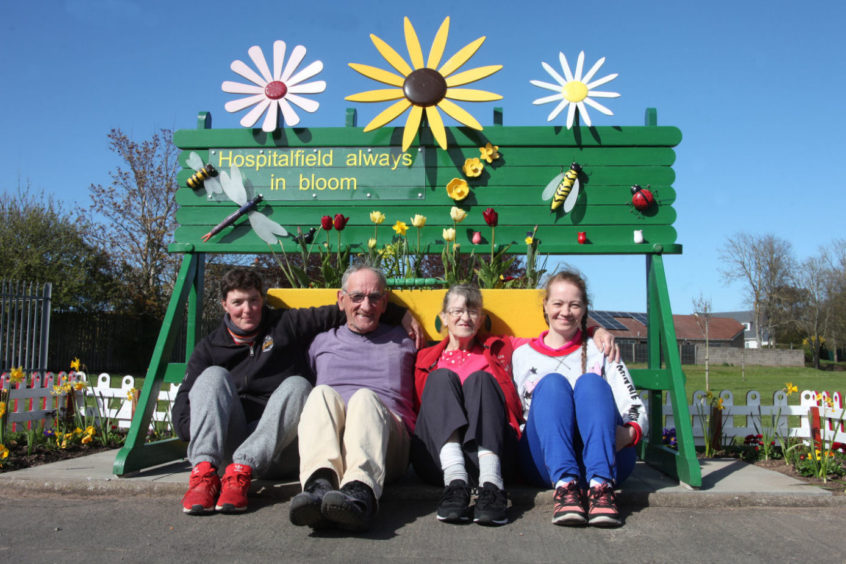 Former joiner and bus driver Willie Smith was helped by his wife, Vina and daughters Jill and Donna in creating the sign for the Hospitalfield area.
Passing motorists have also stopped to donate money to buy flowers for the roadside feature.