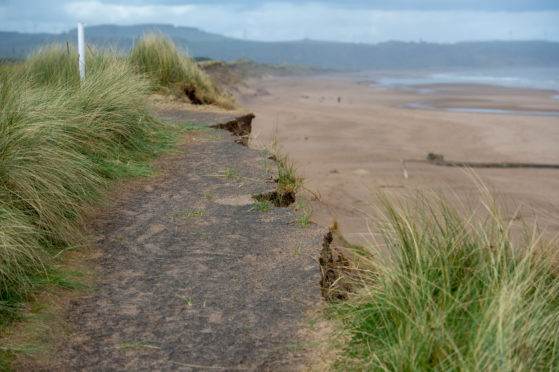 Vandals have been slammed for putting Angus walkers at risk during their daily exercise on one of the world's oldest golf courses.
The hooligans trashed signs and barriers put up as protection at the edge of Montrose medal links, where coastal erosion is cutting into the famous course and has created a dangerous drop to the beach.
The vandalism happened at the badly-eroded area around the third tee on the 1562 Course – renamed in 2018 to mark the significance of golf first being played there.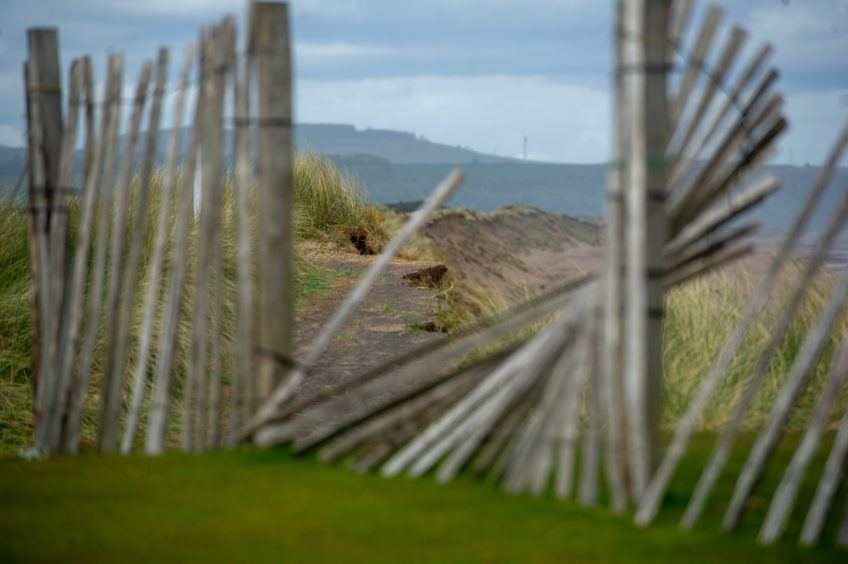 While golf is banned during lockdown, Montrose beach and the stretch along the top of the dunes have been popular with local walkers for their permitted exercise.
Montrose independent councillor Mark Salmond said: "This mindless vandalism in removing the safety ropes and signage could have resulted in a danger to life and is totally irresponsible.
"I would appeal to the public using Montrose golf course, as part of their daily exercise, to respect the area and report any safety concerns to Angus Council," added Mr Salmond, the convener of Angus Council's communities committee.
Barriers and signs are to be reinstated as soon as possible, but the sheer drop facing unsuspecting walkers has served to further illustrate the increasing extent of erosion on the ancient links.
The Montrose layout is the world's fifth oldest course and has been described as one of the most natural links in Scotland.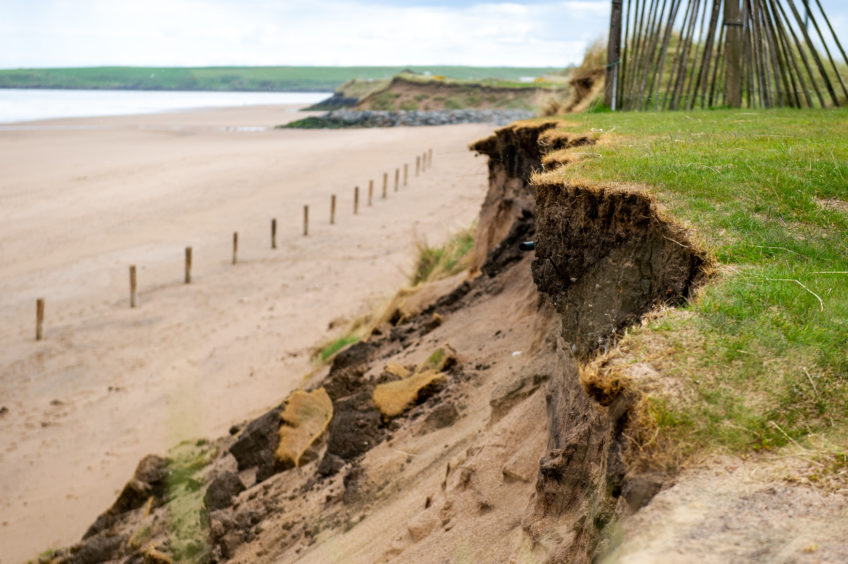 It has previously hosted the World Hickory Open, but has also been highlighted as one of the nation's most at-risk courses in terms of climate change and coastal erosion.
Montrose and St Andrews Old Course are among prestigious venues being considered as part of a three-year study launched last year as part of an action plan by the R&A governing body into the sustainability of the game.
Golf's future fragility is now under even greater scrutiny due to the pandemic which it is feared could leave many clubs struggling to survive.
A previous Game Changer report released by the Climate Coalition involving organisations such as WWF UK, Oxfam, Christian Aid, the National Trust and the RSPB also singled out the Angus links as one of the main victims of an erosion creep which has seen the North Sea come 30 metres inland in parts of the country over the past three decades.