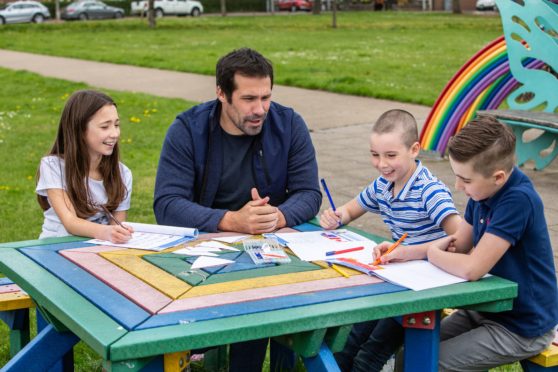 Angus youngsters are being invited to experience a day at Montrose port from home with new activity packs.
Port staff worked with an education expert to create the projects, all with a nautical theme.
Suitable for primary school children, the challenges include identifying flags of ships which come into the port, writing poems, conducting experiments and problem solving
The packs also include a create your own bunting competition, so children can display their handiwork in their windows to brighten up their neighbourhoods.
Chief executive of Montrose Port, Captain Tom Hutchinson, said: "As we enter a further period of staying at home, we decided to put together a pack that parents and children can enjoy together centred around a day at the port.
"The port lends itself to learning about a number of different subjects and we have captured this in the tasks included.
"I hope our activity packs will provide another means of helping to keep younger children occupied during this difficult time. A lot of children will have heard our horns and clapping on a Thursday evening so we wanted to further reinforce our role at the heart of the community and bring the activities at the port to life for them."
Local businessman Mark Bradley has already been enjoying the packs with his three children, Layla, 11, Angus, 9, and Oliver, eight.
"My children absolutely love the packs and got stuck right into the activities the moment we got them," he said.
"My wife is a nurse and is working long hours, so I've been doing a lot of the homeschooling which has been challenging at times. The longer the lockdown goes on the harder it can be to keep the children engaged and motivated. These packs have come just at the right time and have helped us have fun as a family while still covering the curriculum and learn new things."
The activity pack is available to download for free from Montrose Port Authority's website, www.montroseport.co.uk