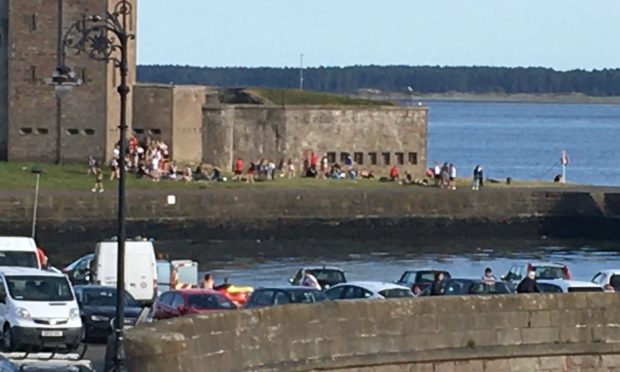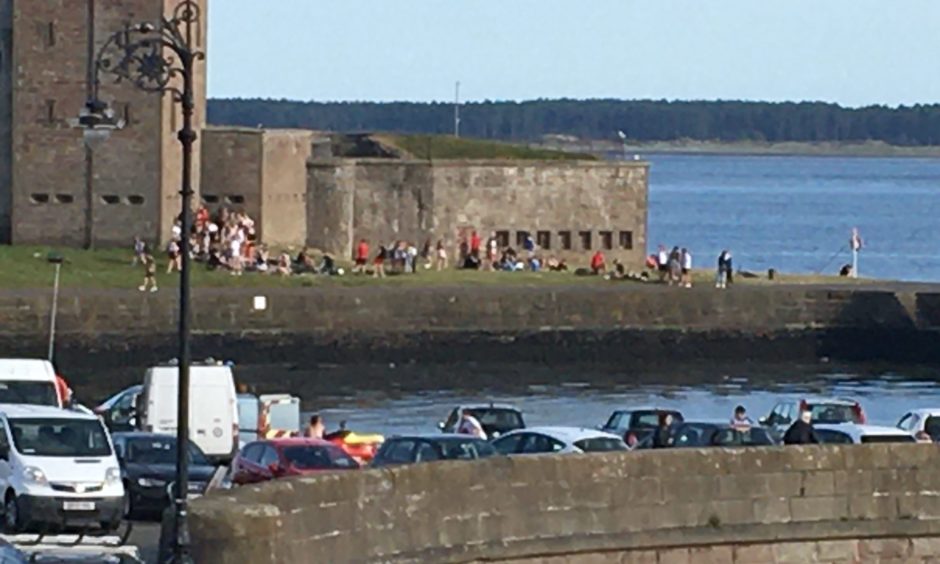 Hundreds of visitors flocked to beaches and beauty spots in Tayside and Fife on Saturday despite official advice to remain within five miles of home.
People gathered in large groups to enjoy the hot, early summer weather leading to reports of groups flouting social distancing guidance.
Groups from different households were seen hugging and chatting closer than the recommended two-metre distance required to minimise the risk of Covid-19 transmission.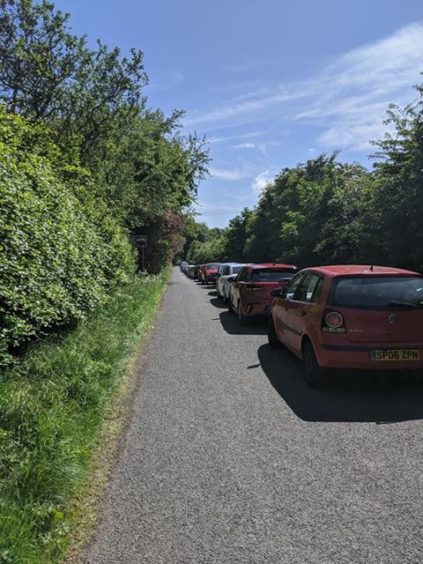 Cars blocked streets and access roads close to popular beaches and forests, making social distancing difficult, and leading to calls for official car parks to be reopened to the public.
First minister Nicola Sturgeon responded on Saturday afternoon to concerns that too many people had equated the first easing of lockdown restrictions with "normal life."
She tweeted: "Lockdown is not over – just modified to allow more outdoor activity. But we must all stick to the rules on distancing/hygiene/not going indoors/not sharing cutlery etc. Progress remains fragile. So please be responsible.
This is correct. Lockdown is not over – just modified to allow more outdoor activity. But we must all stick to the rules on distancing/hygiene/not going indoors/not sharing cutlery etc. Progress remains fragile. So please be responsible. https://t.co/joRJ6798zf

— Nicola Sturgeon (@NicolaSturgeon) May 30, 2020
The government repeated its updated guidance throughout the weekend, including that people should only meet up with one other household, with a maximum group size of eight, while maintaining a distance of two metres at all times.
Lisa Badger, Old Lunan Church, said "mayhem was brewing" on the entrance road to Lunan Bay after 50 cars had parked up on a single lane farm road.
"Several of us have phoned the police for help with bad parking and people using the area as a loo," she said.
Another local, who did not wish to be named after receiving an "aggressive" response from daytrippers to the popular Angus attraction, said people were throwing traffic cones in the field and parking anyway.
"What if any of the locals needed an ambulance, or if anyone got into trouble in the water?
"This is a huge hazard. People have been asked not to go to places like this but nobody is listening and putting us all in danger."
Crowds flocked to Broughty Ferry beach and castle where groups thronged the grassy slopes beneath the castle walls.
Laura Robertson, Edzell Village Improvement Society, said the picturesque village in North Angus – an access point for trips to Glen Lethnot and Glen Esk – said local roads had been blocked with parked cars.
"We had 32 cars parked just outside Edzell forcing cars into on coming traffic with some parked on the narrow Gannochy bridge itself and also littering at the Shakkin Brig and river," she said.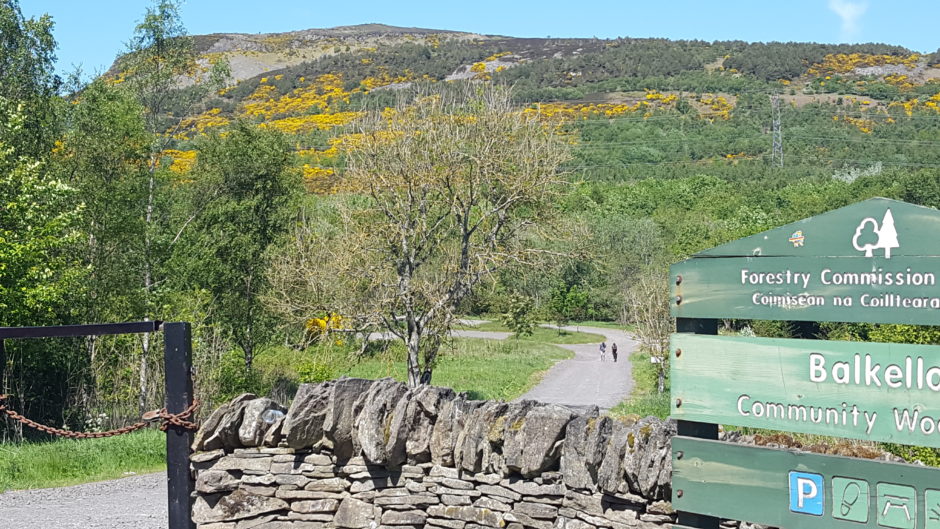 Forestry and Land Scotland chief executive, Simon Hodgson issued an appeal for patience last week. He said the forestry organisation's leisure and recreation facilities – including car parks, mountain bike trails and toilets – were unlikely to be fully open before the end of phase 2 of the recovery plan.
Walker Roderick Brodie, Dundee, said many people were intent on enjoying the outdoors while being careful to maintain social distancing, and the government agency should do more to help them.
He highlighted a lack of access at Balkello Community Woodland, an entry point to the Sidlaw Hills.
Car parks should open now to help walkers who were following the guidance, he added.
He said: "What are they thinking of – keeping gates padlocked?  People had come, but not all at once, and not for mass barbecues or to enjoy bouncy castles or queue for an ice-cream, but to slip quietly away in little family groups young and old to enjoy walks on the Sidlaw Hills.
"They are here for us the tax-payer. Wise up and open up," he said.
In Fife, Burntisland beach was also busy.
Wendy Hawthorne, who lives in the town, relished a walk along the shore with her grandchildren, having been unable to see them since lockdown began.
She said: "It's great to be with them. I've really missed seeing my grandchildren."
Town centre businesses able to trade had a welcome boost, with many people strolling through the High Street.
Ervin Gamble, who runs Novelli's ice cream parlour with wife Nova, had queues of customers throughout the day on Saturday.
Garden centres open for a second day since lockdown began had another busy day, including The Plant Market in Dalgety Bay where a singer entertained queuing customers.
Owner Stan Green said: "It's been constant, we are going to have another record day.
"People are smiling and the sunshine is out.
"We all know there's a recession coming and it's been a horrendous 10 weeks, so it's just wonderful to be able to put smiles on people's faces."