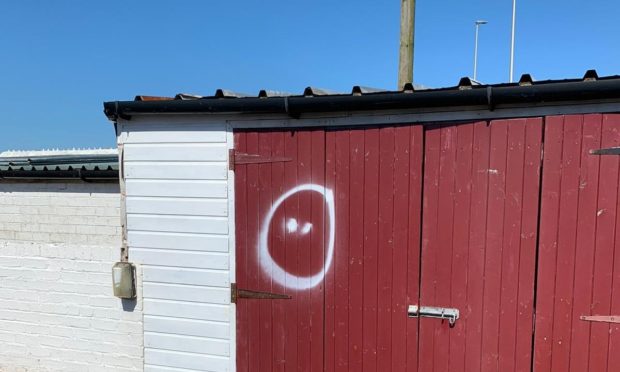 Joy turned to dismay at Arbroath FC this weekend, after the club's famous ground was vandalised with a reference to illegal drugs.
Club officials had been celebrating the success of a fundraising drive when they learned of the crude attack on home ground Gayfield, including parts of the pitch. It happened at around 10pm on Saturday night.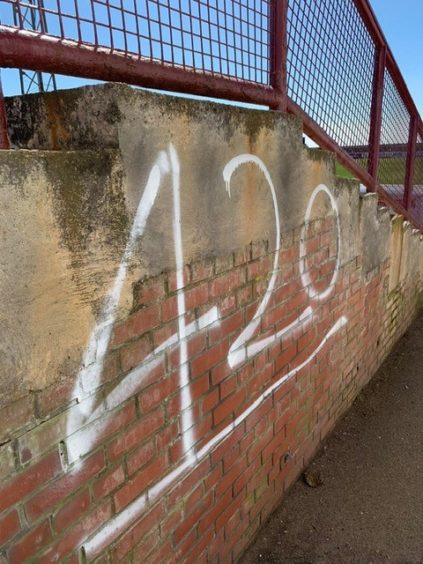 A pair of male teenagers were later disturbed spray painting windows and chased away from neighbouring pub Tutties Neuk, a firm favourite with Red Lichties fans.
Owner Carol Shand said her daughter Ashley had chased the vandals away from the pub "in her baffies," a Scots word for slippers.
Carol said: "They were laughing, the hooligans. That's the worst of it. It's horrible and the very last thing we needed to deal with at this time.
"It was two boys, maybe 15 or 16, they weren't men anyway.
"I've managed to get the paint off the windows, but not the frames. They should get hold of the parents and the pair of them be made to come down here and clean this mess up themselves," she said.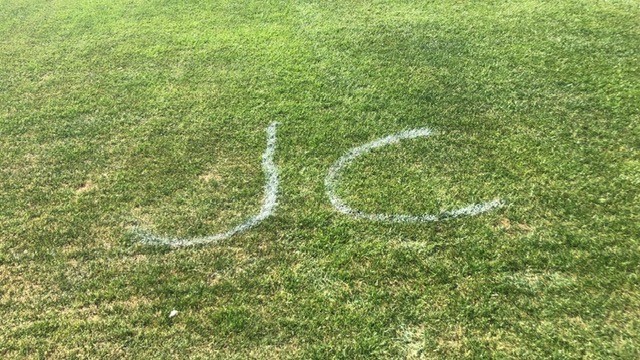 The town's 19th century water tower, built in the style of a castle near Keptie Pond, was also covered with white spray paint during the weekend.
Arbroath FC, which won League One last season and finished fifth in this year's curtailed Championship competition, published photographs of the damage on its social media pages.
The graffiti included initials spraypainted onto the pitch itself, a cartoon face, and the number 420 scrawled on stadium buildings.
The number 420 has become code for cannabis after the date April 20 became popular among the drug's users in the United States.
A club spokesman issued a statement on Sunday.
It said: "Last night we were celebrating how amazing our fans were as we sold out our 500th brick on supporters wall.
"Sadly this morning we awake to the news that Gayfield has been broken into and that it has been vandalised and tagged with spray paint all over the ground and pitch.
He said staff at the football club had been working "so hard to make our iconic stadium the very best we can offer home and away supporters.
"Then this happens," he added.
He said they thought the vandalism had happened at around 10pm.
"If you have any CCTV of the local area we would love if you could take the time to review it.
"If you have any information please pass it on the police," he added.
A Police Scotland spokesman said: "We can confirm that officers have been made aware of reports of vandalism in the Gayfield area of Arbroath, which took place during the evening of Saturday, May 30. Enquiries are ongoing."