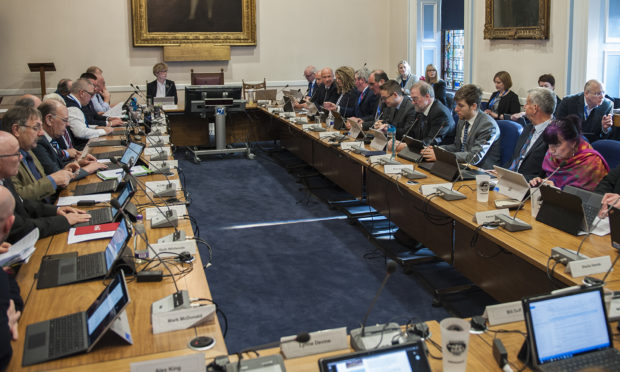 Angus Council committees have been suspended until mid-August following a warning that staging a full online meeting of all 28 elected members would be "impossible".
The authority became one of Scotland's first to conduct council business remotely with the establishment of a special arrangements committee (SAC) early in the coronavirus crisis.
It has met twice to deal with the actions related to Covid-19 and normal council business. A planning committee has also taken place online and licensing board members will meet remotely this week.
The SAC agreed the suspension of the normal meetings timetable for June. It means that with the traditional summer recess, council committees will not take place until at least August 12.
Montrose SNP councillor Bill Duff said: "This could last quite some time and there many are councillors not on the SAC, which I think is something we need to look at from a democratic point of view.
"I wonder if we can morph the SAC back into a full council once every month or six weeks, and think that should certainly be our ambition after the summer recess."
Council legal chief Jackie Buchanan said: "These (online) meetings require significantly more preparation than normal meetings of the council and it is quite challenging to allow them to go ahead.
"It would be impossible for a full council meeting to go ahead frankly."