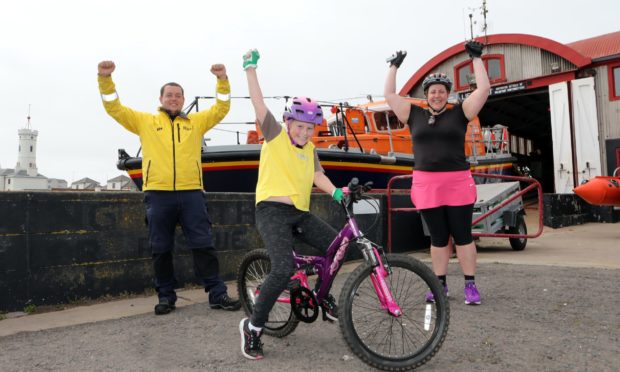 Pedal power has helped an Angus youngster beat her target in a lockdown fundraiser for the town's RNLI lifesavers.
Kaylee Dundas crossed the finish line of her novel 66-mile challenge on Tuesday after completing the equivalent of three trips to the famous Bell Rock lighthouse off the coast of the Angus town.
The nine-year-old Ladyloan primary pupil was one of the town's new arrivals in 2011 who received a certificate marking the 200th anniversary of the completion of Robert Stevenson's famous whitewashed structure, 11 miles off the coast from Arbroath.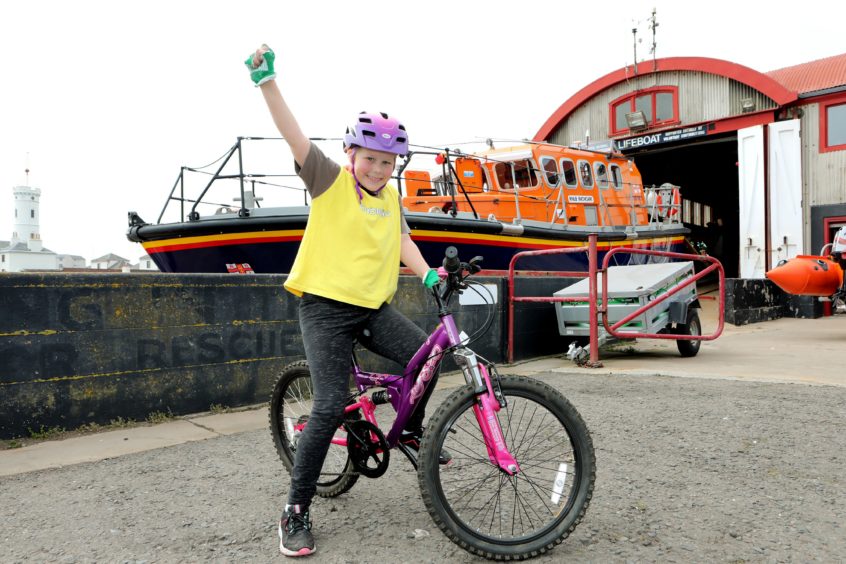 With the special connection to the light and inspired by a pal who raised money for a local mental health charity, Kaylee used her cycling challenge to count towards her Brownies charities badge as a member of the 4th Arbroath group.
"The Brownie Guide logo is a trefoil so I cycled the equivalent of three 22-mile return trips to the Bell Rock," said Kaylee.
She passed her £500 JustGiving target ahead of completing the challenge, and dropped off at the town's lifeboat station as a finale to the fundraiser, where she was congratulated by the town's RNLI coxswain/mechanic Sam Clow.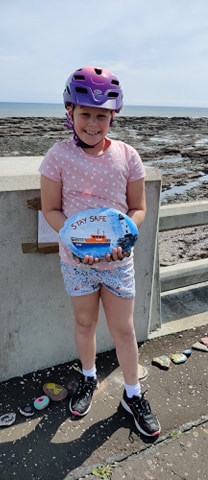 Her proud mum, Dawn, who joined her for some of the rides along Victoria Park said: "Their Brownie leader Abbie Lawson has been encouraging them to do things towards their badges during lockdown and this is the idea we came up with.
"The Bell Rock has special significance to Kaylee since she was born in the same year as the 200th anniversary. We've never been out to it, but hopefully we will make a trip out there when we can."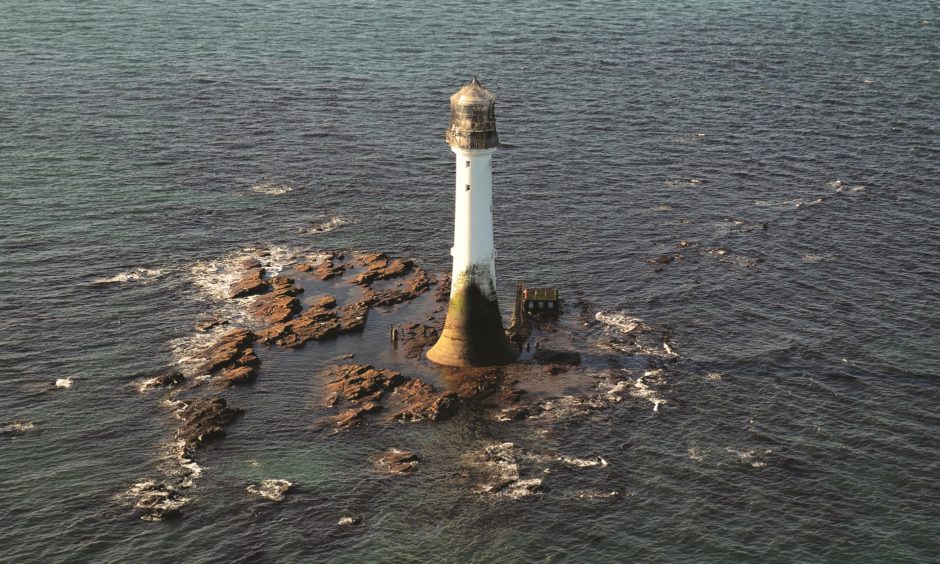 She added: "We are grateful to everyone who has supported her and got a lovely donation of £100 from a local group who have been running charity bingo, which helped take her through her £500 target."
The JustGiving fundraiser will continue to run for anyone else who wants to support Kaylee.
Dawn said Kaylee had also been inspired by eight-year-old friend Rose Nicol, who last month completed 100 laps of Arbroath's Keptie Pond on her bike to raise more than £1,000 for local charity Reach Across.
"Kaylee also found one of the painted stones at Victoria Park which had a lifeboat on it and she thought that was very appropriate.
"It is a lovely stone and when we posted a picture of her with it, it turned out it had been painted by one of the Arbroath RNLI crew members," said Dawn.