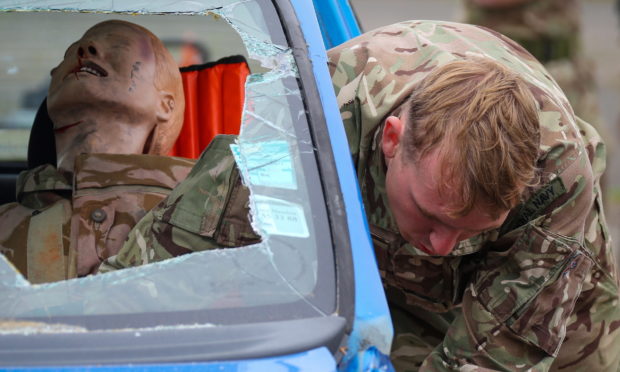 Angus-based Royal Marine Commandos have been taking part in disaster relief training to help the Caribbean during hurricane season.
At their Condor base on the edge of Arbroath, more than 200 45 Commando personnel have been practising rescue skills, water purification and construction techniques in preparation for deployment as part of Humanitarian Aid and Disaster Relief (HADR).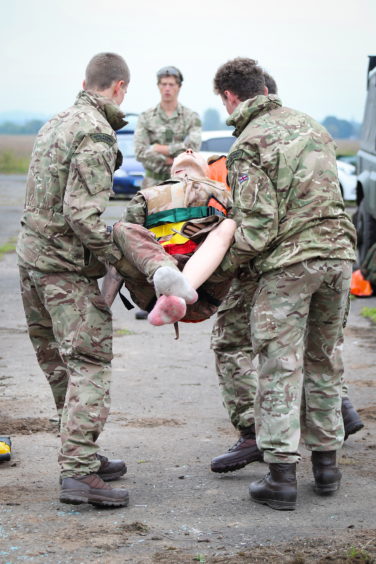 Zulu Company commanding officer, Major Josh McCreton said: "Disaster relief training is part of 45 Commando's operation preparations to ensure that we are ready in all respects to provide aid and support to the people of the British overseas territories and the Commonwealth in the event of a major hurricane.
"While we hope our skills aren't needed, the vital training the team are undertaking means we can deploy overseas to help the Caribbean population at a moment's notice."
The Op Caribbean response preparation has readied hundreds of service personnel for deployment at short notice to provide security measures and infrastructure repair on any affected islands.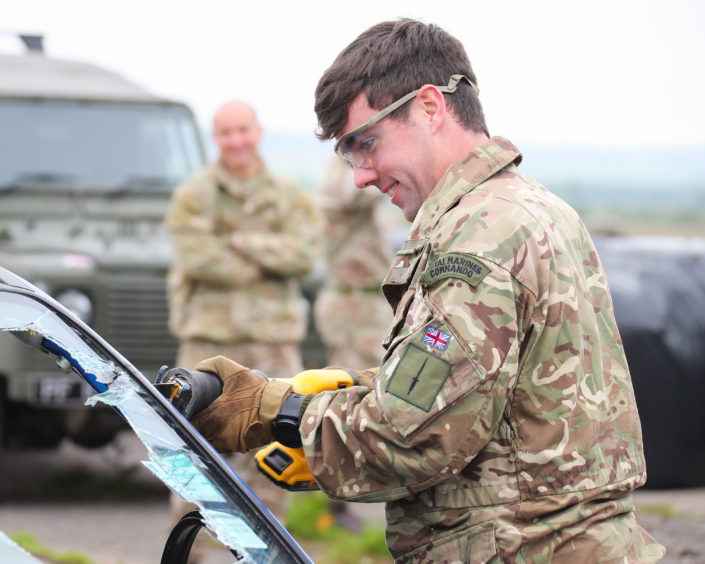 Many of the Caribbean islands are still recovering from the effects of Hurricane Irma in 2017, a category five storm with winds of almost 180 miles per hour which claimed 47 lives.
Caribbean countries fear the effects of a hurricane in 2020 could be devastating for nations reliant on tourism and already heavily impacted by Covid-19.
45 Commando personnel who deploy on Op Caribbean during the June to November hurricane season will be tested for cornavirus before leaving the UK.
The Caribbean role follows 45 Cdo's return to base from Arctic training just as the coronavirus lockdown began.
They had been part of Operational Cold Response in northern Norway, a multi-nation programme which was curtailed by the Covid-19 pandemic.
VIDEO: This is why hundreds of Royal Marines arrived via boat at Arbroath Harbour on Thursday
The Angus Royal Marines disembarked from HMS Albion berthed four miles off Arbroath  to return into the town's harbour.