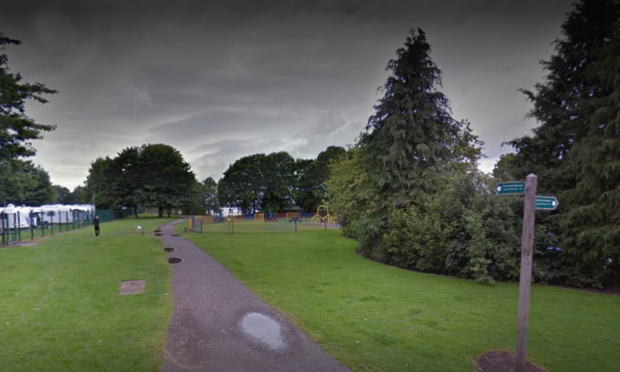 Angus paths and cycle routes are to benefit from a £1/2million upgrade but a row has broken after one Brechin project was branded a waste of money.
The £512,000 will be from the authority's share of a Scotland-wide Cycling Walking and Safer Routes funding pot.
An April survey over possible projects generated 300 suggestions, which was whittled down to 64 sites, with a dozen selected for upgrading this financial year.
They include a combined six-figure spend on Carnoustie paths and cycle ways from Pitskelly Road to Braefoot and on to Stinky Brae, £57,750 for upgrading of the Forfar Loch country park path near the town's caravan site and £45,000 of works for the Marine drive cycle path in Monifieth.
However, a £68,000 project to upgrade the path between Brechin's Skinner Brae and the town's Cathedral has come under fire after the community council said money could be better spent elsewhere.
Community council chairwoman Jill Scott said: "The Skinner's Burn upgrade will not improve safety, no one will be able to cycle up it and it will not provide disabled access.
"But year after year concerns have been raised about the upper part of Drumachlie Loan which has no pavements and is an extremely popular walking, wheeling and cycling route.
"It is extremely dangerous and installing pavements there would make for a safer route for not only residents of the area but also the many others who chose to walk there."
"There are still a number of questions around the Skinner's Burn project and whether it fully meets the criteria of the scheme, or what evidence there is that the community requested it in consultation.
"Residents welcome money being spent in Brechin but not on this project."
Angus communities convener, Councillor Mark Salmond said delivery of all 64 shortlisted projects would have required more than £13m and a scoring system was used to select the final 12, including factors such as land ownership and meeting funding criteria.
Carnoustie Independent councillor Brian Boyd welcomed more than £120,000 of funding for the burgh.
"It is around 25% of the total and investment is well overdue so it is great to see," he said.