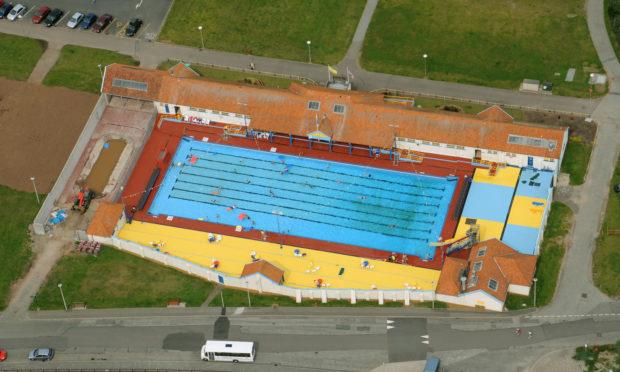 Stonehaven open air swimming pool's 2020 season has been scuppered by the coronavirus pandemic.
Following discussions between Live Life Aberdeenshire and the volunteer Friends of Stonehaven Open Air Swimming Pool who help fund and run the popular attraction, it has been decided that opening this summer will not be not viable.
The pool usually welcomes swimmers from May to the beginning of September, but Covid-19 restrictions meant annual preparatory work could not take place.
Officials said the cost and time needed to complete construction and other works, coupled with likely restrictions for users of the pool, meant opening was not practical.
The focus will now shift to future fundraising efforts. The Friends of the pool hope to progress with improvement works as soon as that is practical, including the installation of a new chute.
A spokesperson for Live Life Aberdeenshire said: "Based on current industry guidance it is probable that if the pool were able to open, numbers would be severely limited and based around lane swimming – with no or limited access to changing.
"Coupled with the time and expense taken to prepare the pool and the length of actual season left, this is felt to be the most practical decision, though clearly we make it with a heavy heart."
The art deco pool opened in the 1930s and at its peak welcomed more than 60,000 visitors annually.
It was saved from closure in the 1990s following the setting up of the volunteer Friends.
Midnight swims in the heated pool are part of the regular summer calendar.