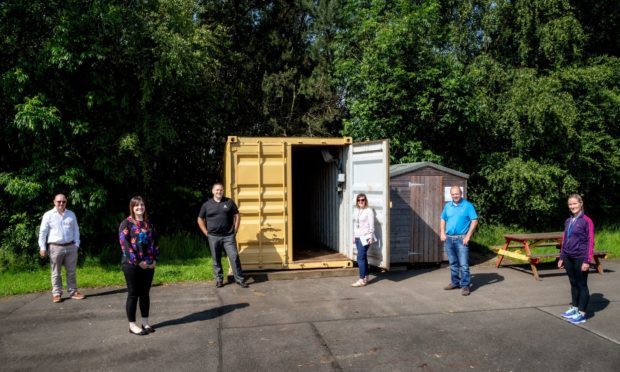 Montrose port businesses have banded together to provide the town's Borrowfield primary with extra storage for new outdoor learning equipment, which will be key when they return to school.
The school approached the port for assistance with an empty storage container to give them outdoor storage space in the school grounds.
Although the port had no empty containers, company Intermoor kindly agreed to donate one which has been cleaned and repainted magnolia yellow so pupils can come up with their own design for it.
The 20-foot container was then transported to the school by haulier F B Murray and lifted into position by Whyte Cargo Handlers.
Montrose port chief executive, Captain Tom Hutchison said: "This is a great example of the close community we have at the port and how we always work together to get the best outcome."
Borrowfield primary acting principal teacher, Jill Johnston said: "The school is preparing for lots of outdoor learning experiences next term in order to prioritise the health and wellbeing of our pupils.
"The storage container will provide easy access for each class to store necessary equipment securely."