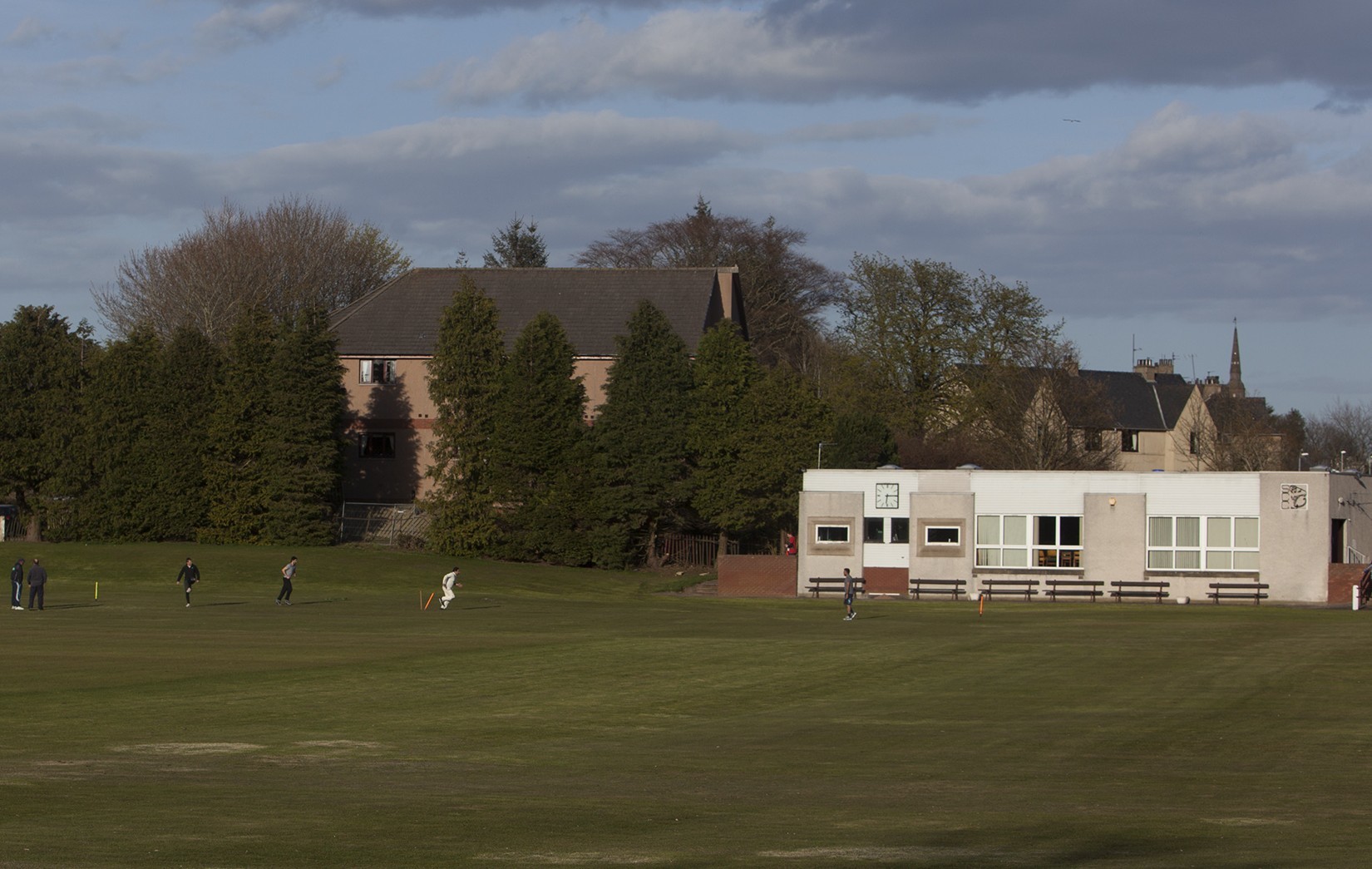 Council chiefs are playing hard ball with an Angus cricket club over whether an overseas player can stay the summer – while Travellers have an unauthorised camp nearby.
Strathmore Cricket Club have asked the local authority for permission to put up a South African player – due to arrive on Thursday – in a caravan on their private land until September.
But planners have told the club, established in 1854, their request is against the rules.
Meanwhile, a Traveller encampment that set up beside the nearby Forfar Lochside Caravan Park has grown in size since the start of Easter holidays.
After a site visit, the council reported that the player's stay would be against local plan policy relating to residential caravans, and asked club officials whether any other accommodation could be found for the player, whose wages will be paid by members and who will be housed in a free-loan caravan.
But a four-month stay at the caravan club would cost £2,100 and a minimum six-month tenancy would average £4,000.
Club secretary Alan Ducat wrote to the council that Strathmore are "not in a strong financial position" and only want a single player to bolster the team for four months.
"During 2015, the atmosphere around the club was the best it had been in years and the success on the field of play played no small part in that improvement," he said.
"The club wishes to maintain the momentum it generated last year for future years but in order to do this it needs support to make the overseas amateur a viable proposition.
"We are seeking help from Angus Council to do their bit to help the club prosper by granting a planning permission to allow us to temporarily site a caravan at the club."
Strathmore's first team was relegated to the first division of the Strathmore and Perthshire Cricket Union in 2014, and immediately bounced back last summer after acquiring an overseas amateur.
An Angus Council spokesman said: "It is not uncommon when considering an application for us to seek further information to determine whether a proposal complies with policy.
"The application has not been refused, we are simply seeking points of clarification to assist our determination.
"We are aware of the situation regards the encampment and have continued to follow authorised policies and procedures."
Strathmore's 1971 Rothman Quaich (Scottish Cup) winning side included the late Don Crighton, who led Strathmore to glory at Hamilton Crescent.
All the players – bar the charismatic Bermudian Nigel "Chopper" Hazel as professional – stayed in Forfar and had played through the ranks.
The Kilmarnock side opposite had legendary Australian swing bowler Bob Massie as their professional.
The Courier this month revealed how Freuchie Cricket Club, the only Scottish team to win the National Village Championship, are looking for fresh blood to keep the club open after more than a century.
Strathmore Cricket Club have not responded to repeated requests for comment.
Club history
1854 Forfar's first organised cricket team, "young men practising every night and morning in the Market Muir", is formed
1873 The club moves to Lochside, considered one of Scotland's most attractive grounds. Originally part of the Glamis estate, the ground is purchased from the District Council in 1983
1929 The club is a founder member of the Strathmore Union, a league which it wins 20 times between 1946 and 1983
1930 The club joins the Counties' Championship, which it wins in 1994
1971 Strathmore wins the Scottish knock-out competition, the Rothman Quaich, considered the club's greatest achievement.
1998 Strathmore plays in Division One of the new Scottish National Cricket League in its inaugural year
2002 The club is relegated from the SNCL to the Strathmore Union, where national-level cricket eludes despite a number of good seasons at the crease, including a league and cup double in 2007