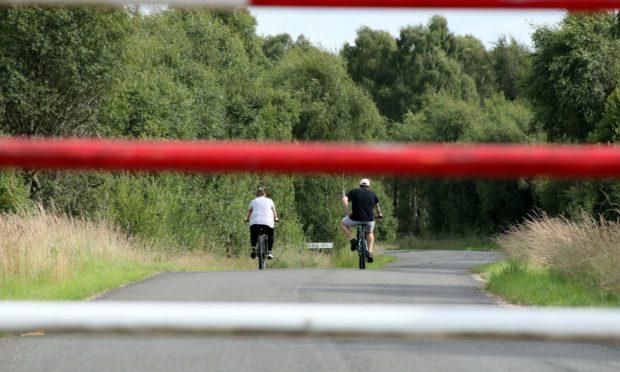 Trespassers risking death on a Tayside live shooting range have been slammed by the Ministry of Defence.
Military chiefs say walkers, cyclists and horseriders have all been spotted "blatantly" flouting rules on the Barry Buddon ranges by wandering through areas where unexploded ordnance could be lying.
Scrambler motorbikes have also been highlighted as an increasing problem as riders tear across the training area tracks and off-road into the potentially lethal open ground.
One community leader branded the behaviour a "crazy" reaction to the lifting of lockdown restrictions.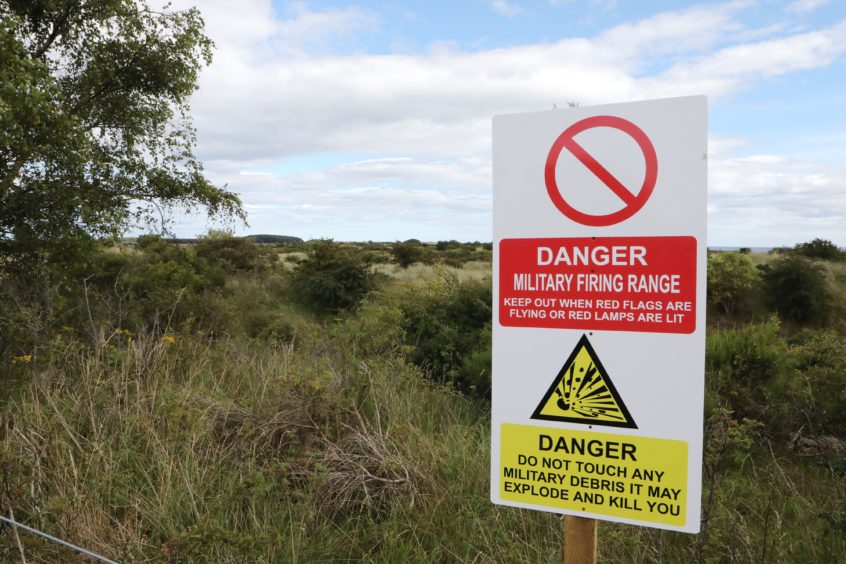 The ranges are a popular access route to the beach at Barry Buddon but are closed to the public during live firing training.
They are regularly used for military training by the Army and other units, including the Royal Marines of 45 Commando, based at Arbroath.
Red flags signal a ban on access to the area when training is taking place but increasing concerns about people wandering off the paths when restrictions are not in force have prompted a fresh warning to locals and visitors.
The MoD said: "The ranges and danger areas are closed to the public during periods of live firing.
"When firing is not taking place the public can access the training area's metalled roads on foot, horseback and bicycle only.
"You can also walk along the beaches when the flags are down and red lights extinguished.
"Further access to the area is not possible because of an unexploded ordnance risk.
"Unfortunately there has been an increase in the number of reported instances of non-compliance with these access rules.
"Members of the public have been seen wandering off metalled roads, thereby endangering themselves as well as disturbing protected wildlife and damaging rare flora."
The MoD continued: "Equally concerning has been the numerous sightings of motorcycles (scramble bikes) and private vehicles being driven into and across the training area."
Cars and motorbikes are completely banned from the ranges unless on official military business.
"Such blatant disregard of the rules needs to be combated if the majority of law abiding citizens are to continue to enjoy access to BBTC," the MoD said.
People have been asked to take registration numbers or photographs of dangerous behaviour and report it to the training camp's 24-hour operations room on 0131 310 3426.
Carnoustie Independent councillor Brian Boyd said he struggled to comprehend why someone would put themselves at risk by straying onto ground which might contain deadly unexploded ammunition.
"In the nine years I've been a councillor this hasn't cropped up as a major issue, but I'm wondering if lockdown has made folk forget about the rules down there.
"Folk seem to be acting a little crazy, but at the end of the day this is not just going somewhere that you shouldn't really be without there being any consequences.
"The ranges are popular and they are made available for people to enjoy, but people putting their lives at risk is a serious business so I hope folk take note of the MoD warning and stick to the rules."