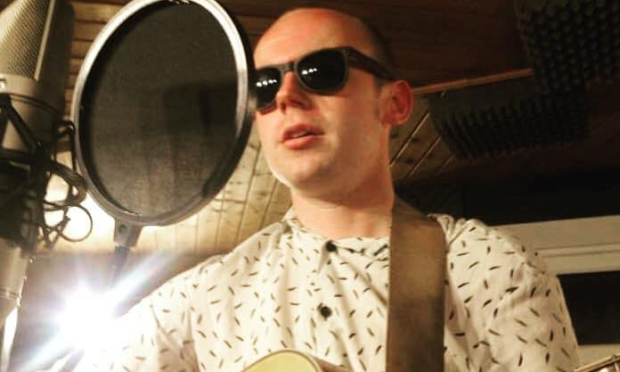 An album featuring the work of a talented Angus high school careers adviser who took his own life has been nominated for the 2020 Scottish Album of the Year (SAY) Awards.
'Back on the Outside: The Songs of Graeme Scott' was released at Assai Record Shop in Union Street, Dundee last September following a successful crowdfunding campaign launched by old friend and former band mate Andy McDiarmid.
Andy told The Courier he was delighted to learn that the album, which has been raising funds for Scottish mental health charity Brothers in Arms, featured on the SAY 2020 music prize nomination list.
"I'm really pleased to raise some awareness around the album again," said Andy, 38, who is formerly of Newburgh in Fife and now of Glasgow.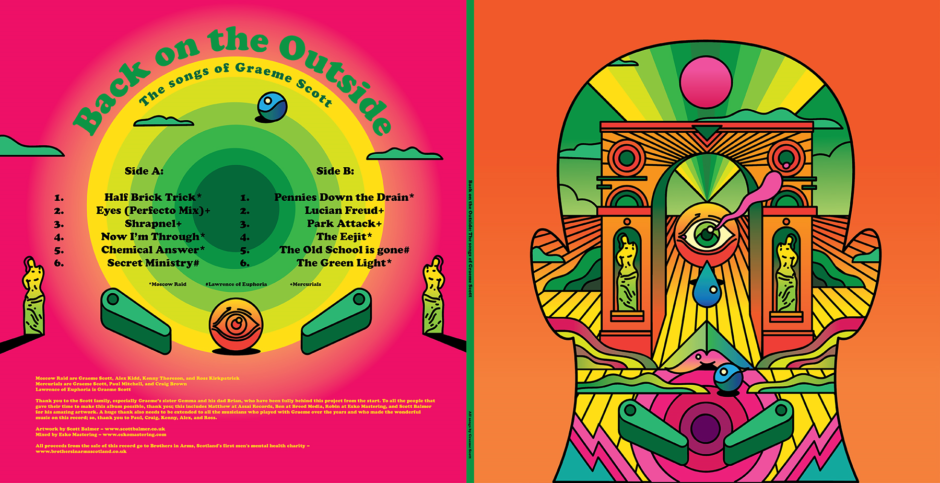 "I had intended to go to some Brothers in Arms events with the albums, but then lockdown happened, so that wasn't possible. So this is a great way of promoting it.
"Also, it is just something else that I can do for Graeme to let more people hear his music."
Dundee University graduate and former civil servant Graeme Scott, 39, who was employed by Skills Development Scotland and worked as a careers adviser at Webster's High School, Kirriemuir, and Carnoustie High School, died following a battle with depression.
In June last year, Andy collaborated with Assai Record Shop in Dundee to create and promote an LP of Graeme's songs while raising awareness of mental health issues amongst men.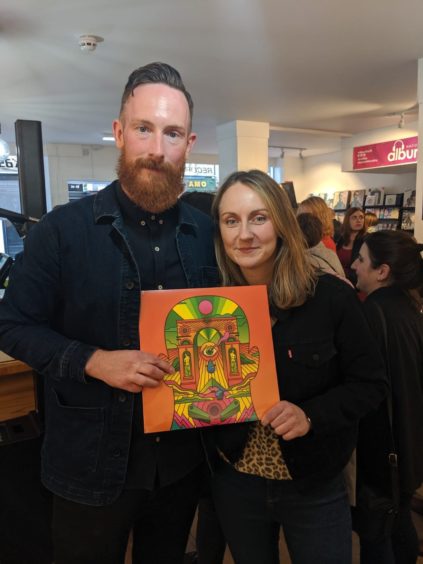 Andy, who was joined at last September's launch by Graeme's sister Gemma, said the record had been priced so that people can pay "what they want/can".
There were smiles all round last year when Graeme's posthumous record knocked Liam Gallagher's new 'Why me? Why not' album off the top of Assai Record's in-store sales chart at the time of the launch.
Andy revealed that at the end of 2019, he met up with Glasgow Barrowland manager Tom Joyes and presented him with a few records to pass on to Primal Scream when they played there in December.
Featuring "staggering" artwork by Scott Balmer, Graeme's record was described by Andy as a "garage rock record, a folk record, a psychedelic record, a Scottish record, a punk record, and perhaps most importantly it's a working-class record."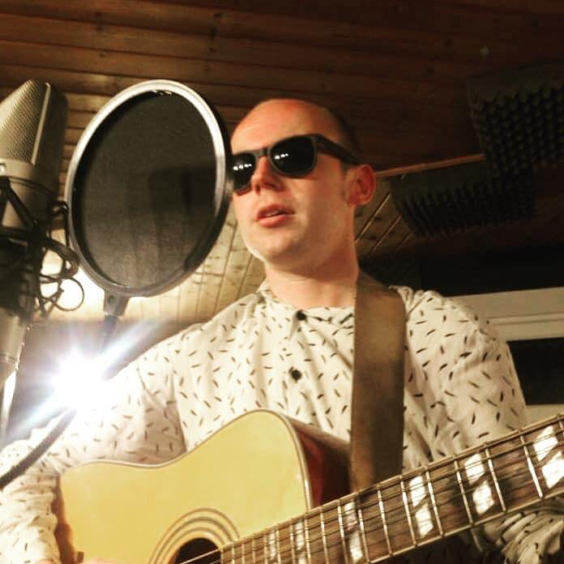 Andy added: "The songs are about life, about frustration, depression, love, and violence; they are about putting bricks through the Job Centre window.
"The songs are uplifting, heart-breaking, funny and dark. Graeme was an incredibly witty and unusual lyricist, and he also knew his way around a melody."
The 2020 SAY Awards have moved online this year due to the coronavirus pandemic. The long list of nominations will be whittled down to a shortlist with the ceremony to be broadcast on Thursday October 29.