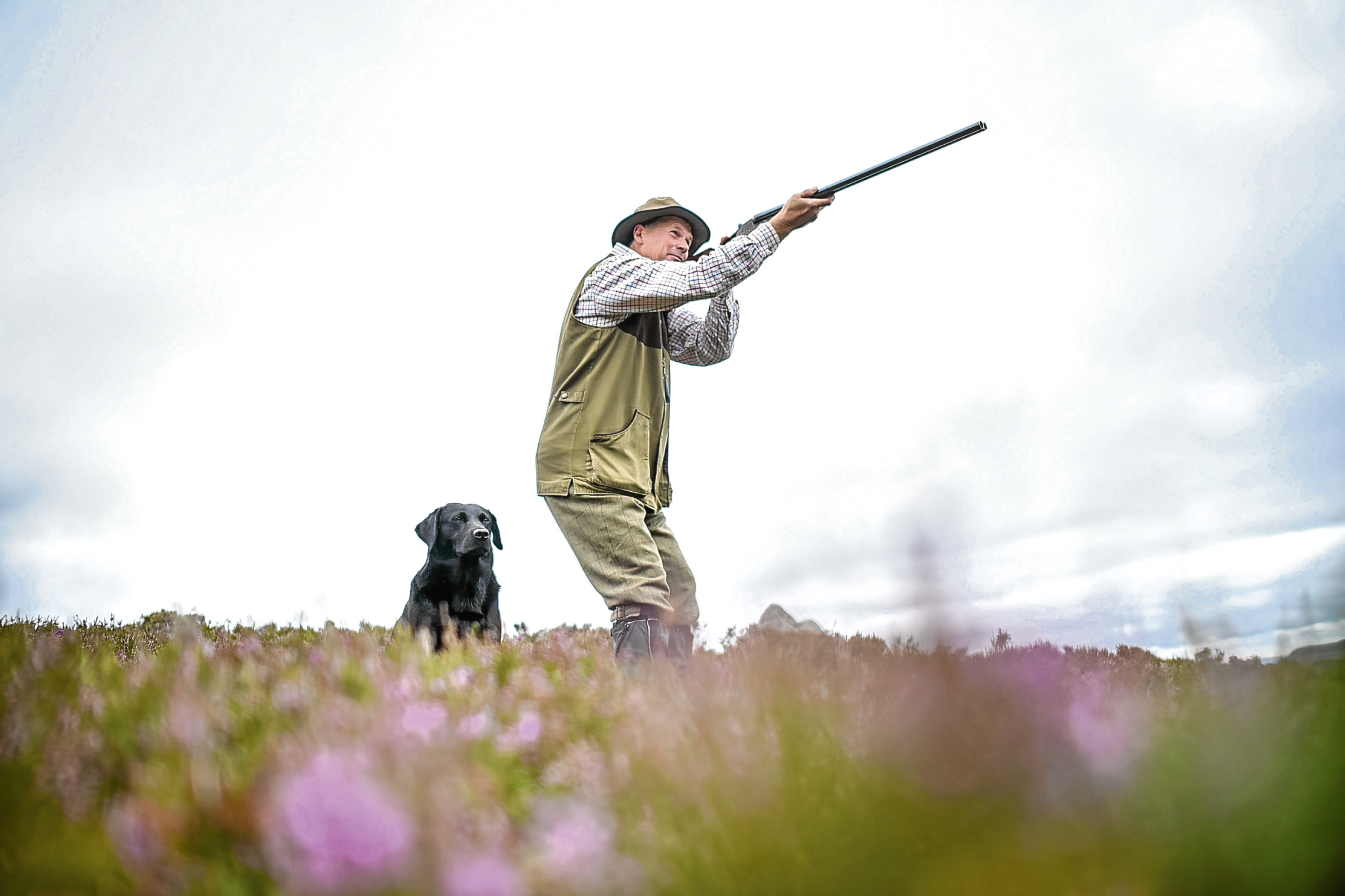 Gamekeepers in Angus and across Scotland say "disinterested" authorities have left them struggling with criminality, fly-tipping, and irresponsible dog owners.
Lianne MacLennan, co-ordinator of Scotland's Regional Moorland Groups, said many land managers are growing increasingly frustrated by "access abuse" from the public.
A recent survey uncovered numerous concerns ahead of the 2020 grouse season, which begins on Wednesday.
The survey asked more than 100 gamekeepers their opinion on changes they feel are necessary to make a difference to their working lives.
Gamekeepers have claimed "ignorant" walkers are disrupting breeding and lambing time and accuse Scottish Natural Heritage (SNH) and Cairngorms National Park Authority (CNPA) of not doing enough to educate people.
Respondents also said inaction on vandalism to legal traps and snares "proved" the Scottish Government and Police Scotland are not doing enough.
Ms MacLennan said: "Most gamekeepers are dealing with access all of the time and walkers frequently enjoy the hill roads maintained by estates.
"That was not identified as a problem. However, the feeling is that the balance has tipped too far towards encouragement of as much recreational access as possible and against the people actually trying to make a living in the countryside."
She added: "There is a lot of disgruntlement.
"There is a view that members of the public increasingly feel they can roam everywhere, anytime they want, doing whatever they like."
She also said the survey showed there was an "urgent need" for independent monitoring of satellite tags fitted to raptors to be carried out as well as for more honesty on the impact of "expanding numbers of predatory species".
Grant Moir, CEO of the Cairngorm National Park Authority, said the organisation has been working "extremely hard" on visitor management issues.
He highlighted "significant investment", including hiring nine seasonal rangers, variable message signs being put in place, traffic management programmes, temporary toilets and extensive communications and videos on key visitor issues.
The survey also uncovered anger from land managers and owners who say they feel centuries of heritage and experience is being ignored.
Police Scotland Detective Chief Superintendent Gary Cunningham said: "We take wildlife crime seriously and investigate every complaint made to us.
"Investigating wildlife crime can be complex and we have recently launched a new wildlife crime investigators course to enhance capability in this specialist area. This means that our officers are trained to the highest level to ensure thorough investigation of wildlife crime.
"We will continue to work with our partners to prevent crime and to ensure that Scotland's wildlife is protected and I would urge anyone who witnesses, or has information about any crime, to contact us on 101 or 999 in an emergency."
Mark Wrightham, SNH's Recreation & Access Manager, said responsible access is a "huge priority" and said the organisation has conducted several media campaigns recently.
He added: "Educating people in Scotland about responsible access is a huge priority for us.
"It's particularly important right now, when so many more people are out and about in the countryside and perhaps don't have the experience and knowledge to know what's appropriate and acceptable."
The Scottish Government has been approached for comment.