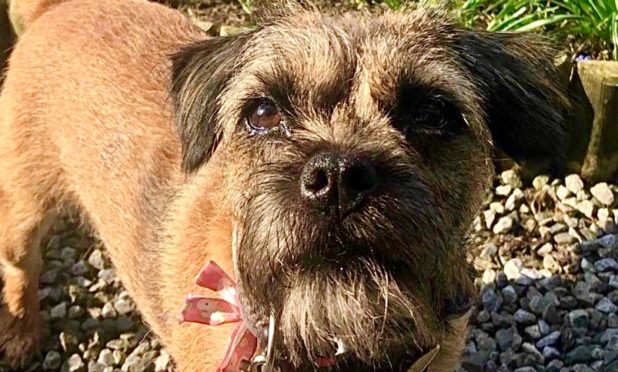 The owner of Tayside terrier Twiggy is clinging to the hope her beloved pet is surviving in the wild as the hunt for the dog nears its fourth week.
Possible sightings of the Border terrier, which bolted near Forfar Loch last month, have given Susan Malcolm hope the four-year-old is still alive.
She said the local response to the search had been "amazing", as a reward was announced for information leading to Twiggy's safe return.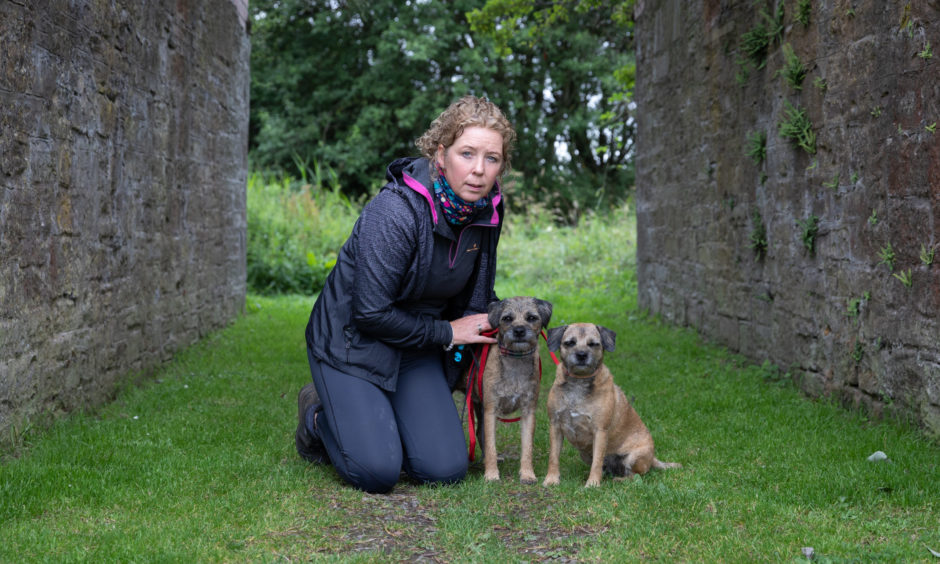 Susan, who works with Guide Dogs for the Blind in Forfar, was walking Twiggy and the pet's mum, Maggie, at the loch on July 27 when the younger dog went missing.
It is feared she disappeared down a rabbit hole but subsequent sightings of the bedraggled dog, with her distinctive tartan and orange collars were made in Forfar.
Those led to a major search effort involving dog trackers and drones on the east of Forfar around Lunanhead and the focus remains on the areas around the local path network which weaves through the countryside there.
Susan, from Wormit, has been spending hours in the search area and said the support of locals had been greatly appreciated.
"People have been absolutely incredible and I am fairly confident there was another sighting this week but she will be so frightened.
"I still believe she is still out there and even with the horrible weather earlier this week she would be able to scavenge around for food and water."
The public have been asked not to try to approach Twiggy if they think they see her, but instead to contact 07367 663461 or 07718 917764 immediately.