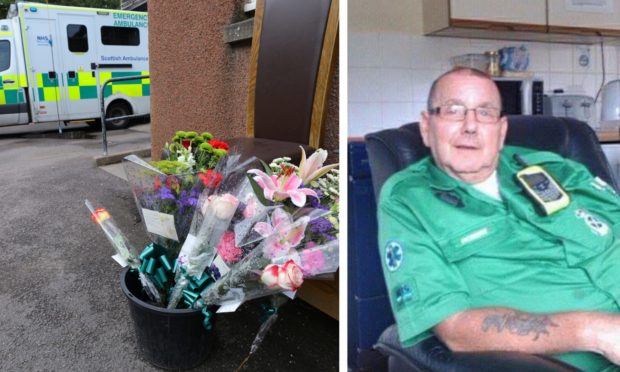 Tributes have been paid to a "man in a million" Angus paramedic who saved countless lives.
Robert Devine from Arbroath died just a week before he was due to retire from the Scottish Ambulance service after a 44-year career.
The devoted paramedic, 70, threw his life into work and doted on his wife, children and grandchildren.
He was recovering from a successful knee operation at Perth Royal Infirmary when he died unexpectedly on Sunday.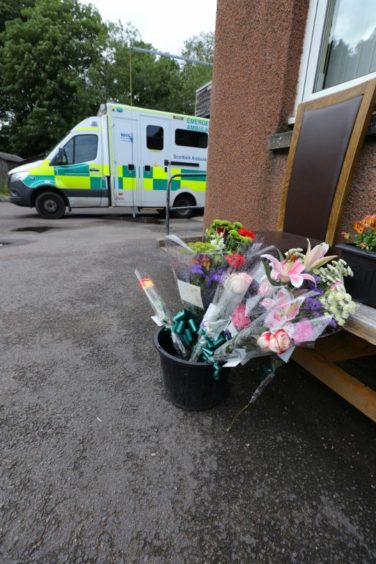 Robert's wife, Mary, 68, has been inundated with condolences from friends and colleagues.
She said: "He was my rock, we did everything together.
"We have been married 45 years and had so many plans for when his knee was better and this was so unexpected.
"He was a man in a million, a family man through and through and a true gentleman."
Robert began his career with the Scottish Ambulance Service in Glasgow in 1975 before moving to Arbroath to give his family a better quality of life.
He threw himself into training and was one of the first paramedics in Scotland.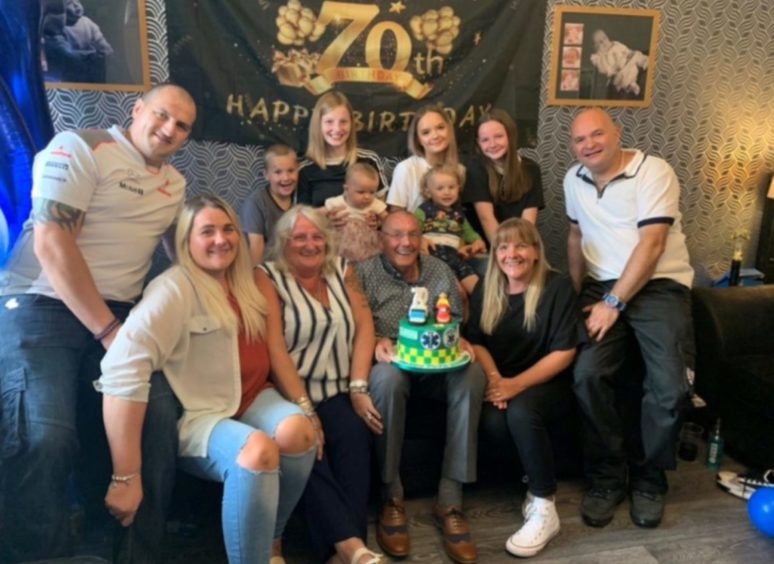 He learned a number of skills, including emergency response and cardiac thrombolysis training.
Robert spent time working as an air ambulance paramedic, helping distribute flu jags and teaching safety courses for children. He also taught advance life support courses at Ninewells and worked at two T in the Park festivals.
He volunteered with the Red Cross and was invited to the Queen's Garden Party twice in the 80s.
Earlier this month he was awarded a certificate of recognition for his services by Angus Provost Ronnie Proctor.
Mary said her husband first retired 12 years ago and returned to work within a month.
"He missed it so much and was desperate to get back," she said.
"He never wanted to retire in the first place.
"He just loved his work. His work was his life, as well as his children and grandchildren."
Robert's knee injury meant he had been unable to work for the last 18 months but Mary said he was even considering cancelling his retirement, due to happen on Monday, so he could return to help with the coronavirus pandemic when he recovered.
Mary said: "He couldn't work with his knee or he would have been there on the frontline.
"He was excited about things he could do after his operation but he did talk about cancelling his retirement.
"He had his operation on Friday I spoke to him on Saturday night and he was walking but I never saw him again after that."
Mary and her two daughters, Amanda and Sharon, can't plan Robert's funeral until the cause of death has been established but it is expected that he will be given an ambulance service funeral. It is hoped there will be a guard of honour, dependent on coronavirus restrictions.
Mary said: "We won't be able to have many people there but so many people have already been in touch.
"My house looks like a florist with all the flowers and cards, he was so well liked.
"His grandchildren just doted on him. The younger ones don't really understand but the older ones are taking it really hard."
Kenny Freeburn, Scottish Ambulance Service deputy director for the east, paid tribute to his former colleague.
He said: "Robert was passionate about his work with the Scottish Ambulance Service and genuinely cared for the people he looked after, and the colleagues he worked with.
"His professionalism and caring manner was appreciated by everyone who came into contact with him.
"Through his career he will have touched so many lives, dealing with happy situations such as helping new lives into the world, but also dealing with some very difficult and emotionally challenging times. He was always keen to share his vast knowledge and experience with colleagues, leading by example and acting as a mentor to many his colleagues over the years.
"Being such a large part of the Service in Arbroath, Tayside and far beyond, Robert will be greatly missed by us all at the Scottish Ambulance Service and I am sure there will be many people in the communities he has served so loyally for so long who will also reflect on the care and comfort he brought during their contact with Robert."
Robert was a supporter of Children's Hospices Across Scotland (CHAS) and said he would donate £1 million to the charity if he won the lottery.
His family are fundraising for CHAS in his memory and have already raised more than £500.
Donations can be made at www.justgiving.com/fundraising/shazma32