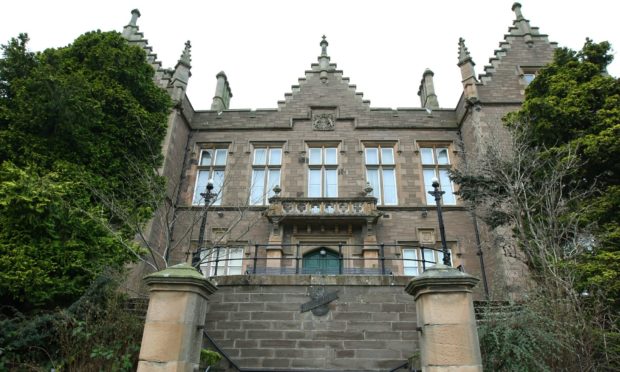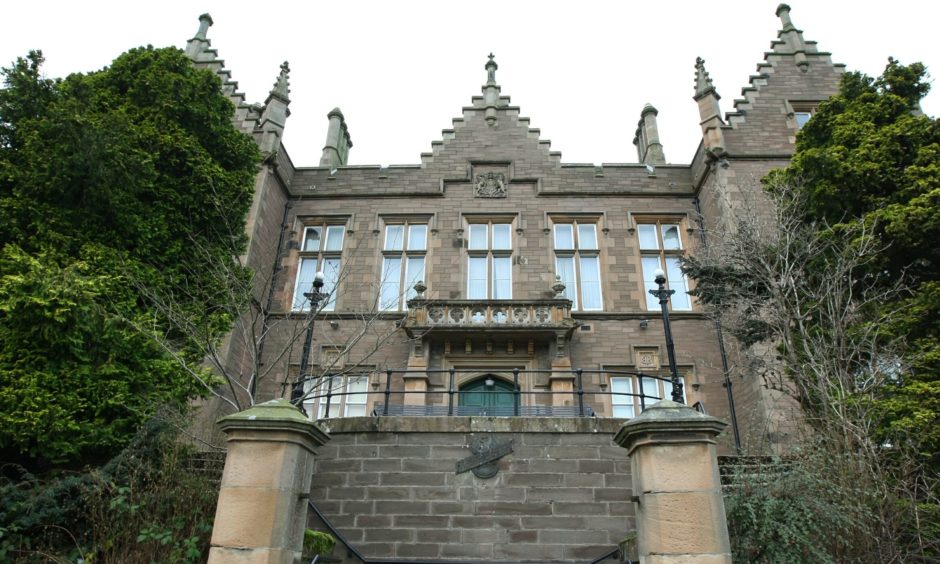 A busker who waved a toy gun in front of a mother a daughter, telling them he was 007, has had sentence deferred so the sheriff can examine the "weapon".
Stephen Chipperfield, known as Left Hand Luke, brandished the imitation weapon in front of the women during the lunchtime incident in which he said he was licensed to carry a gun because he was with MI6.
The "dirty-looking" 60-year-old then told them: "Now you can say you've met the real James Bond – we don't always wear tuxedos."
Chipperfield, of Bloomfield Road, Arbroath had been due to be sentenced at Forfar Sheriff Court on Tuesday but a sheriff has continued the case so he can examine the modified toy and get a full background report.
His lawyer said the weapons enthusiast now realises it had been "a stupid thing to do".
The busker had previously admitted having an imitation firearm and brandishing it in Arbroath on August 2.
Depute fiscal Bill Kermode said the women were walking in the town's Sycamore Park at around 1pm when they saw the accused, described by them as being dirty-looking and six feet tall.
They then saw the black item in his hand, which he shook from side to side and said: "I'm licensed to carry this, I'm MI6".
As he then walked past the mother and daughter he made the James Bond comment.
"He continued to walk away, walking backwards and facing the accused," added Mr Kermode.
The women contacted police and the court heard that triggered a significant response due to the matter being classed as a live firearm incident.
When police entered Chipperfield's house at 6.30pm he was inside and directed them to the metal toy on a bedside table.
"It was a model gun which was realistic and appeared to have been modified," the fiscal added.
Chipperfield's solicitor, Billy Rennie said the accused was a well-known street entertainer.
"Police took possession of various items including model harpoons and model machine guns, which indicates an interest he has.
"He has a reputation in Arbroath for having a bit of humour but this was a stupid thing to do and an example of him not thinking clearly at the time."
Sheriff Gregor Murray told Chipperfield: "The difficulty here is the perception.
"Once I see a full background report and the item in question I will have a better idea of how you should be sentenced."
He ordered forfeiture of the fake gun and deferred sentence until October 15.