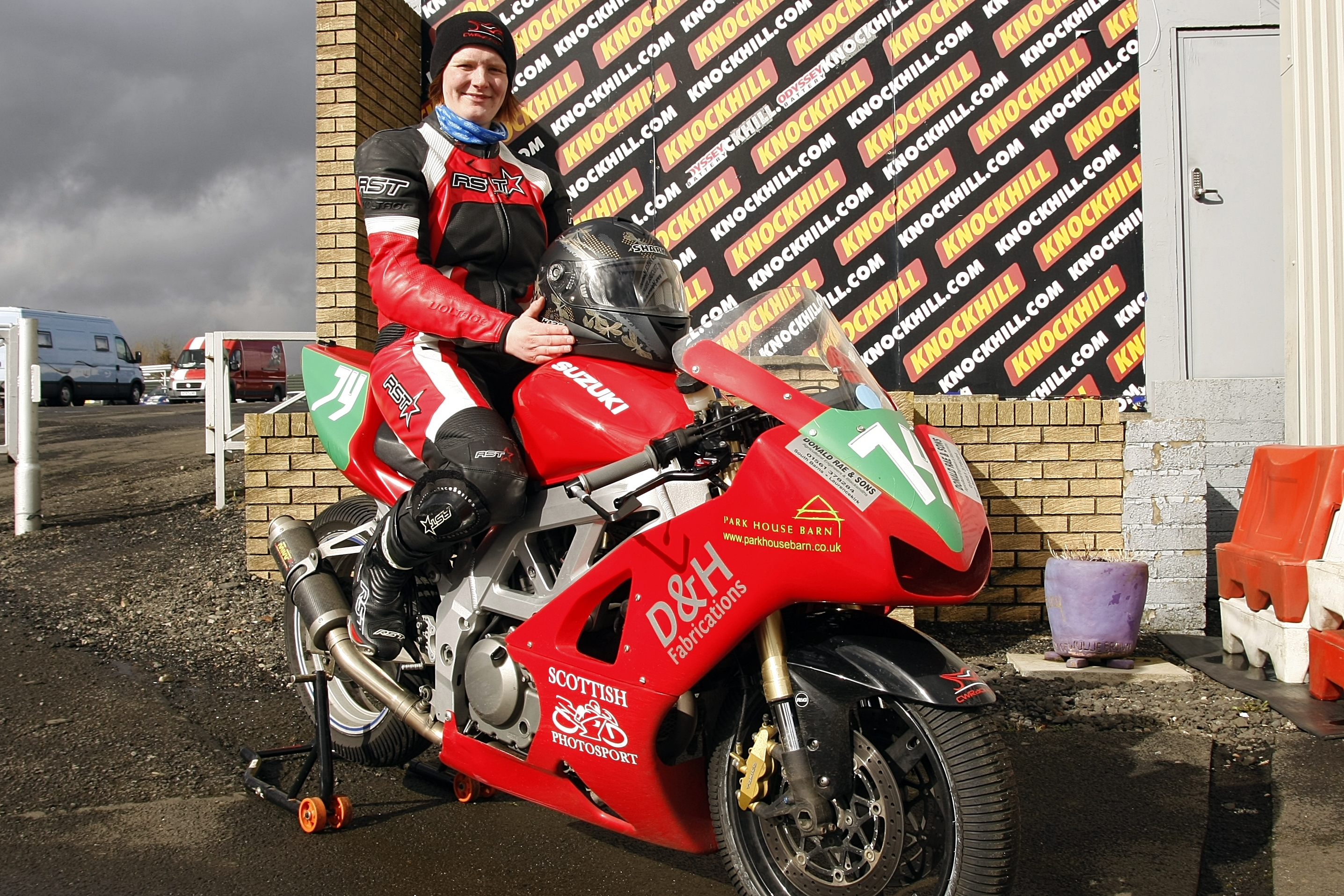 Motorcycling mum Christine Watson is geared up for an all-action weekend in the high speed world of Scottish Championship racing at Knockhill.
Just six years ago, the Mearns 28-year-old didn't even have a motorcycle licence – but is lining up against Scotland's best after being bitten by the racing bug following a track session with one of the world's fastest men on two wheels.
Mum-of-two Christine, from Inverbervie will this weekend embark on her second season in the Scottish lightweight category as one of the few female racers in the championship.
But she has already stepped up to a faster and more powerful machine and is looking to build her experience and confidence in the hope of finding the vital few seconds which will see her break a one-minute lap at the Fife circuit.
Christine, 28, said: "I never got my road bike licence until about six years ago but then my husband, Watty, bought me a track day at Knockhill with (23 time Isle of Man TT winner) John McGuinness, Denis Hobbs and Niall Mackenzie in August 2014 and I've never looked back."
Ironically, she has now given up road riding – on the grounds that she considers it too dangerous –  to hurtle round Knockhill at speeds of over 100 miles per hour in a pack of powerful machines all going for glory through the twists and dips of the super fast track.
"I absolutely love it, last year I did the Knockhill championship on a 400 and finished mid-pack.
"This year I've got a new bike, a 650cc Suzuki twin and I really want to concentrate on getting to know the bike and building up my lap times and experience."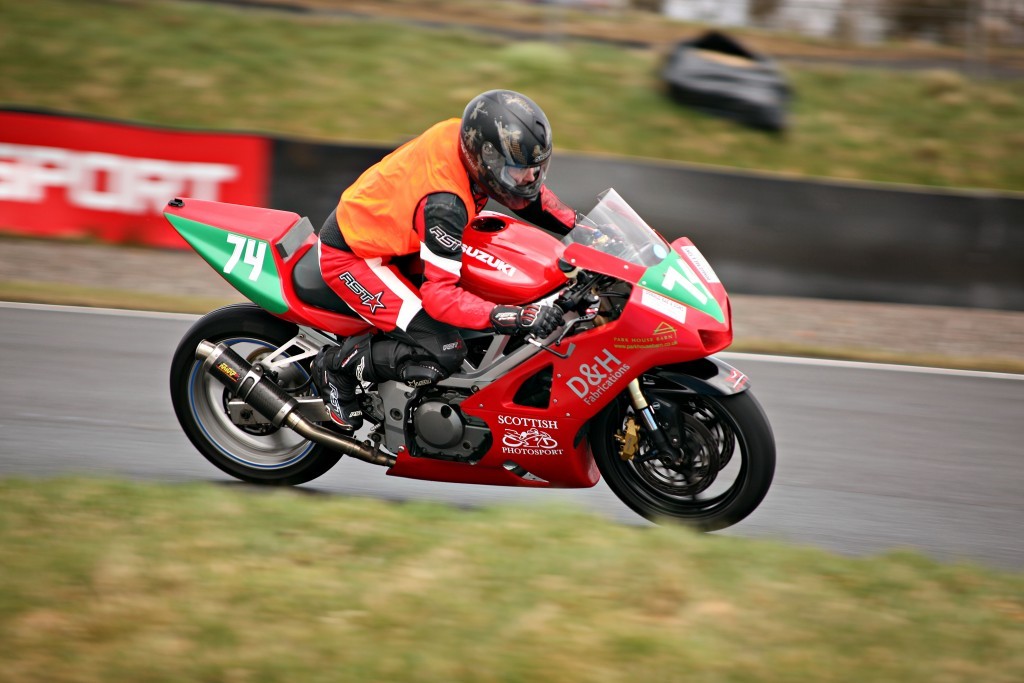 Family and friends have played an important helping hand in getting Christine to the grid for what will be a busy 2016 opener with up to six or seven races, none more so than her husband.
"Watty doesn't race but he's the reason I got into bikes. He's not really one for speed, but he's chief mechanic so without him I wouldn't be able to do it at all."
Christine's race number 74 reflects the April 7 date of the couple's wedding anniversary and she will also be able to count on the support of sons Cameron, six, and Steven, four, who won't be trackside this weekend but will be kept up to speed with how their daring mum is faring.
Christine added: "It is dangerous and I came off at Knockhill last August and got an ambulance ride to hospital but that's a risk with racing.
Race fans can keep up with Christine's season progress through her Facebook page.