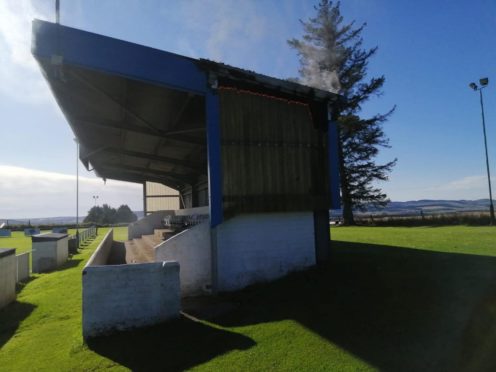 Police have charged three teenagers in connection with an alleged wilful fireraising incident which has shocked and angered officials at an Angus junior football club.
Kirriemuir Thistle said they were "disgusted" by the incident at their Westview Park ground after a stand named in honour of one of their most dedicated officials was damaged earlier this week.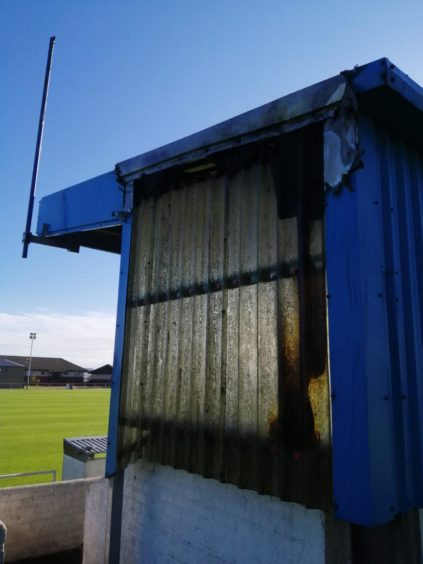 A 14-year-old and two 15-year-olds have now been charged and reported to the youth justice assessor.
Club stalwart Danny Gall spotted the incident unfolding around 10am on Wednesday morning and only his prompt reactions prevented potentially serious damage.
He raised the alarm and club president Wilson Coupar has praised the swift response of the town's retained fire crew and local police.
Mr Coupar said there had been regular problems of youths gathering at the park and leaving litter and bottles lying in the stand, but described the latest incident as "a step too far".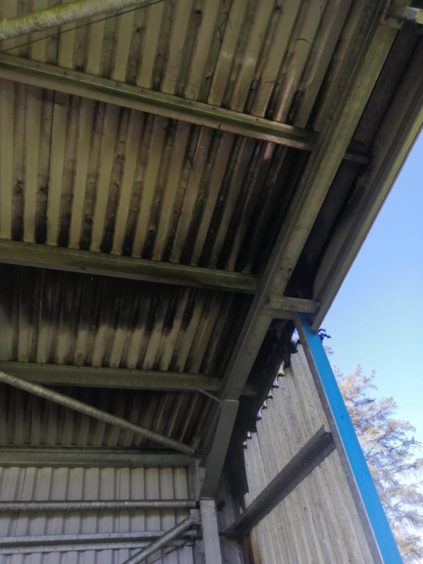 "It's a metal-framed stand so it might not have burnt down, but if it hadn't been spotted it could definitely have caused a lot of damage.
"We have been getting bother with kids going there at lunchtime and at other times of the day. The seats in the stands have been targeted, but this time it has just gone too far."
The stand is named in honour of dedicated clubman Raymond Dyce, whose death at the age of 49 in 2013 was keenly felt by the local community and the agricultural industry he worked in as a grain trader.
Through his long association with Kirrie Thistle, Raymond's greatest achievement was organising the rebuilding of the main stand after storm winds blew down its predecessor.
At the stand's official opening in 2017, Raymond was described as 'Mr Kirrie Thistle' and Mr Coupar said everyone connected with the club had been shocked by the latest incident.
Mr Coupar said he had been saddened to have to tell Mr Dyce's family of the damage to the stand.
"The people responsible for this sickening vandalism, although a minority, need to be caught and held responsible for their selfish behaviour, complete lack of respect of private property and of the hard work the voluntary committee of the club put in to keep Westview Park in pristine condition," he said.
Police Scotland are treating the matter as wilful fireraising.
A spokesperson said: "Three male youths, aged 14, 15 and 15 have been charged in connection with the incident and a report has been sent to the Youth Justice Assessor for consideration."