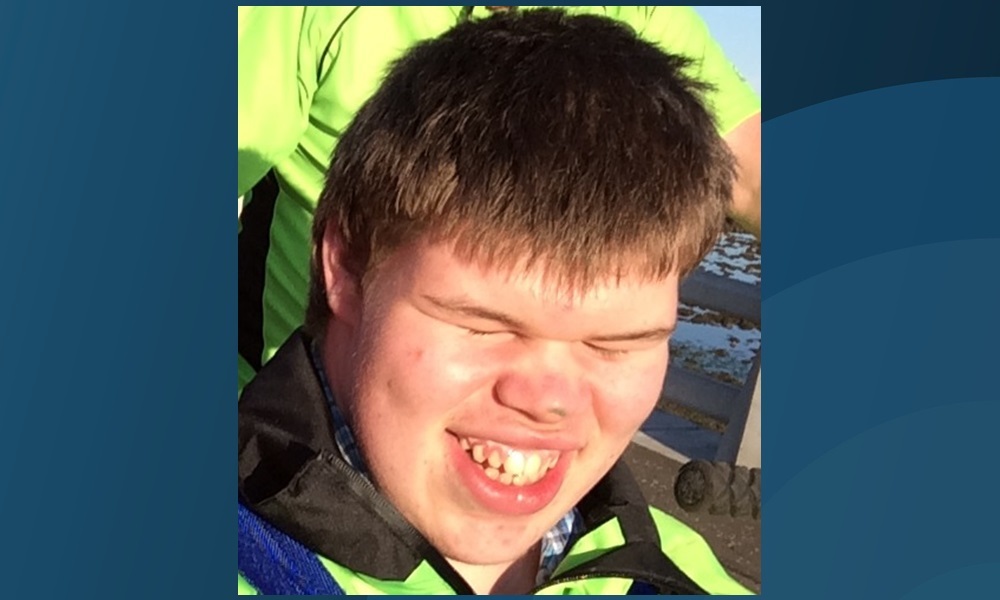 A disabled Arbroath teenager will soon be walking tall thanks to the donation of a specialist walking frame from Newlife Foundation for Disabled Children.
Jamie Fry, 17, contracted meningitis when he was two weeks old which left him with a brain injury and epilepsy, hydrocephalus, a visual impairment and learning difficulties.
Although he has an attendant controlled wheelchair, at school he uses a specialist walker to support him in getting around.
Mum Donna Fry said: "He really loves this — it gives him a bit of independence. You've only got to see the expression on his face when he is strapped into his walker to understand what it means to him."
The walker also helps maintain his muscle and bone density as well as aiding circulation and digestion.
Jamie's parents were anxious to secure similar equipment, which costs just under £2,000, for use at home so they can continue the school's good work.
They turned to Newlife Foundation for Disabled Children for help.
The charity helps provide specialist equipment for children with disabilities and terminal illness and has given £34,531 of equipment to 30 under-19s in Angus.