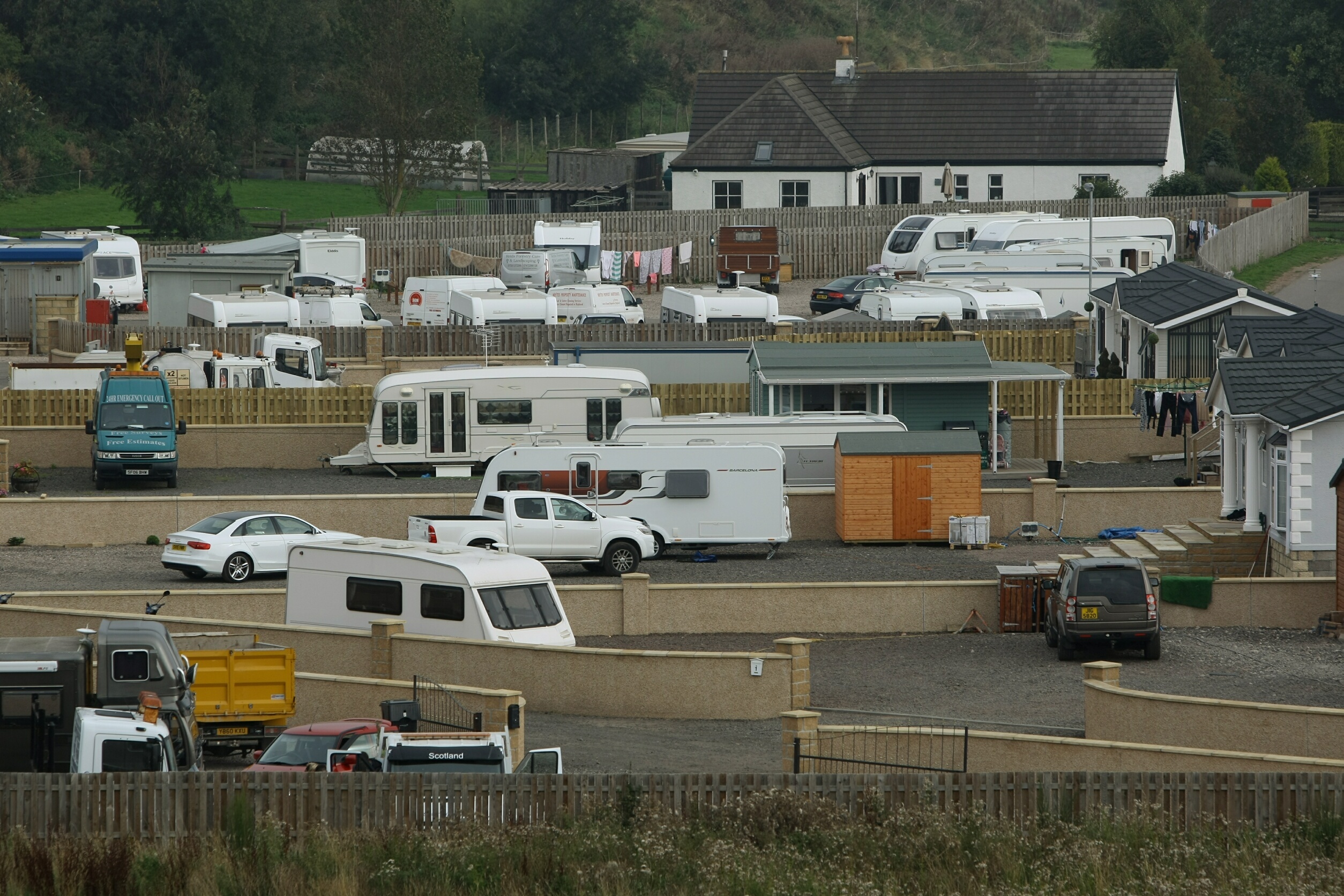 There were remarkable scenes in Aberdeenshire Council's chamber as councillors backed an unauthorised travellers site on the north-east coast.
Councillors voted 41-25 in favour of granting retrospective planning permission for North Esk Park, near St Cyrus, as an official halting and touring site.
The surprise decision – which means the occupants will not face eviction – was greeted by applause and cheers from the Gypsy-Traveller families who packed the public gallery.
Council planners had asked councillors to block the scheme again – almost a year after it was first rejected by 42 votes to 20.
Members from all sides of the chamber said the local authority had a duty to support all its constituents.
Green councillor Martin Ford moved that planning permission be granted. He said: "Over a long period of time this council has failed Travellers and failed our communities by not resolving the need for proper halting sites.
"This has put us on the spot – it's not a perfect site, but if we wait for one we will wait forever. This is arguably our best chance."
Councillor Anne Robertson, a member of the council's Gypsy-Traveller sub-committee, said: "We've completely failed to do this in my 17 years as a councillor. The applicants have presented a compelling case."
But local member Bill Howatson, who moved to dismiss the application, said: "I have no shame in going with the policy of caution. There are too many unanswered questions of risk which make it hard for me to take another view.
"I have no doubt about the need for Traveller sites – but you can't take a flood plain, tick a box and say it's fixed."
Solicitor Alastair McKee for the Travellers said: "We're absolutely delighted with the result – I think the argument we made won the day. It was a very intelligent debate about the issues that face Gypsy-Travellers and the lack of existing sites."