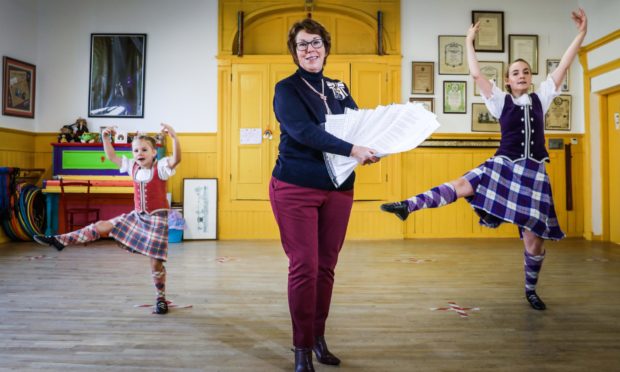 The hopes and fears, smiles and tears of an Angus generation are being captured in a unique snapshot of the coronavirus pandemic's impact on the area's young people.
The project was started by a local dance teacher who was overjoyed at being able to welcome pupils back to class,.
Youngsters have penned their thoughts of life in the midst of Covid-19 for a time capsule to be buried in the county for the next 50 years.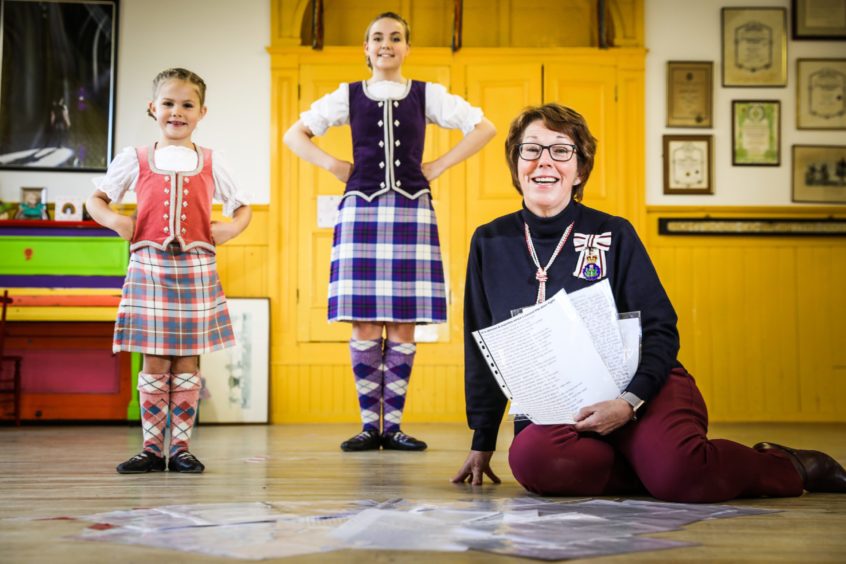 Angus Lord Lieutenant Pat Sawers has given her enthusiastic support to the idea dreamt up by one of her Deputy Lieutenants, Robina Addison, who said she had been struck by the sentiments in the early essays produced by her Gordon School of Dance children.
The highland dancers kept on their toes during lockdown with Zoom classes and a special 100th birthday tribute to multi-million pound fundraiser Captain Tom Moore.
They then returned to socially-distanced outdoor sessions in the Angus town, before the more recent resumption of classes in the dance studio.
Robina said: "They were all so happy to be able to see each other again and I thought it would be a nice idea if I asked my senior dancers to do a short essay on their thoughts, hopes and fears during the pandemic.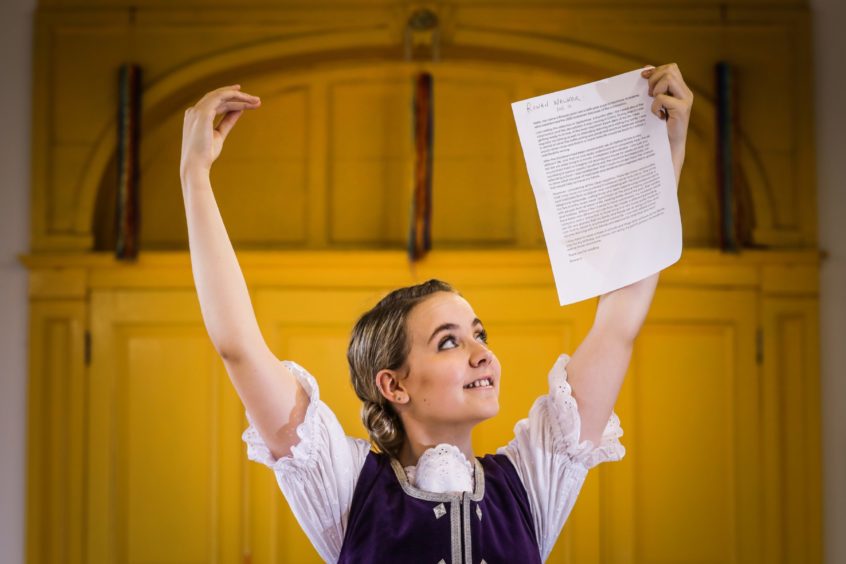 "They really responded amazingly and it has already produced some very thought-provoking pieces.
"I've shed tears and laughed a lot reading through them," added Robina.
"Some of the dancers had parents who were key workers, some wrote about not being able to see their grandparents and the other difficult situations they faced."
The touches of humour which brightened the seriousness of the crisis included one dancer's memories of family efforts not to waste scarce toilet tissue in the early stages of the crisis.
"Some spoke about doing a lot of sleeping, others about their worries during the pandemic, but all of the essays which have been written so far are very interesting and thought-provoking," said Robina.
"They are very important because they are the personal thoughts of the children."
She is now asking other children from all over Angus to get involved.
"Hopefully the number of essays will multiply many times over and we can then put them in a capsule to be buried at an appropriate location," she said.
"The idea is to keep it buried for 50 years so that the capsule is re-opened within their lifetime and they might remember having written the essays, rather than them being completely lost to the past," she added.
Lord Lieutenant Mrs Sawers said: "What really came through in the essays so far is how difficult it was at the start for these young people, but each and every one of them has taken a positive from the situation and in particular appreciating their family and friends.
"The other thing was how badly they missed their grandparents and other elderly relatives."
"They have clearly also really appreciated their dancing and all the work which Robina did during lockdown, she really is a wonderful teacher," added the Lord Lieutenant.