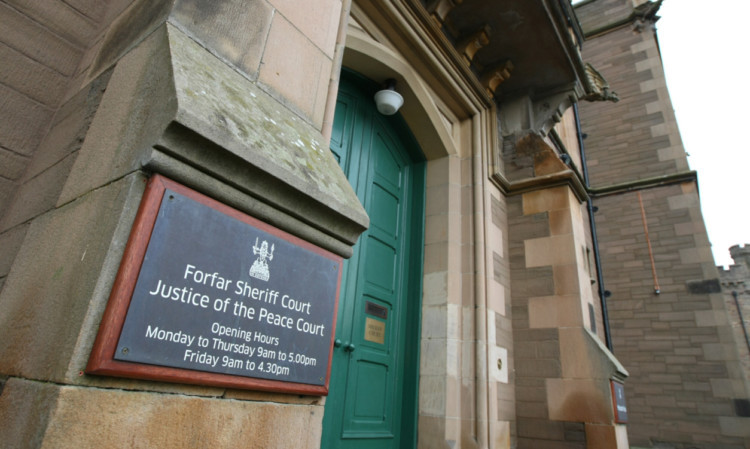 A young Angus woman who admitted having toddlers aged one and three in a house with a maggot-infested cot and blood and faeces-stained carpets and walls has avoided imprisonment.
The 21-year-old, who cannot be named, has been placed on a good behaviour deferral for six months after a sheriff gave her the chance to continue to rebuild her life in the wake of what he described as "very serious" charges.
A knife was also found on the floor of the house and the older youngster injured by an unguarded electric heater in a Boxing Day incident at the Forfar property last year.
The accused had previously pleaded guilty by letter to a charge brought under the Children and Young Persons (Scotland) Act of wilfully neglecting the two tots and exposing them in a manner likely to cause them unnecessary suffering or injury to their health.
She admitted failing to provide a habitable and hygienic living environment for the youngsters by leaving rotten food and household waste within reach of them, failing to clean urine, faeces and blood from a carpet, faeces and flies from the walls and urine and faeces from bedding.
She also allowed a cot mattress to become infested with maggots and left moulded clothing on the worktops and floor of the property.
Hazards including exposed electrical wiring and ripped carpets were also present in the house and the three-year-old was injured by the unguarded electric heater.
Defence solicitor Billy Rennie said reports had revealed a significant improvement in the woman's mental wellbeing.
Referring to the contents of a criminal justice background report which were not made public in court, Sheriff Gregor Murray said: "This occurred during what must have been a horrific time in your life, but the charges are very serious.
"Things have improved significantly since."
He said he would defer sentence for the accused to be of good behaviour, and for future childcare arrangements to be assessed, with a view to imposing a community order including unpaid work.
"I will defer sentence for six months, don't do anything silly in the meantime please," he told the woman.