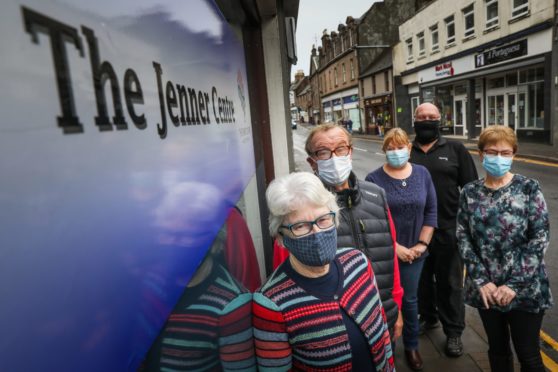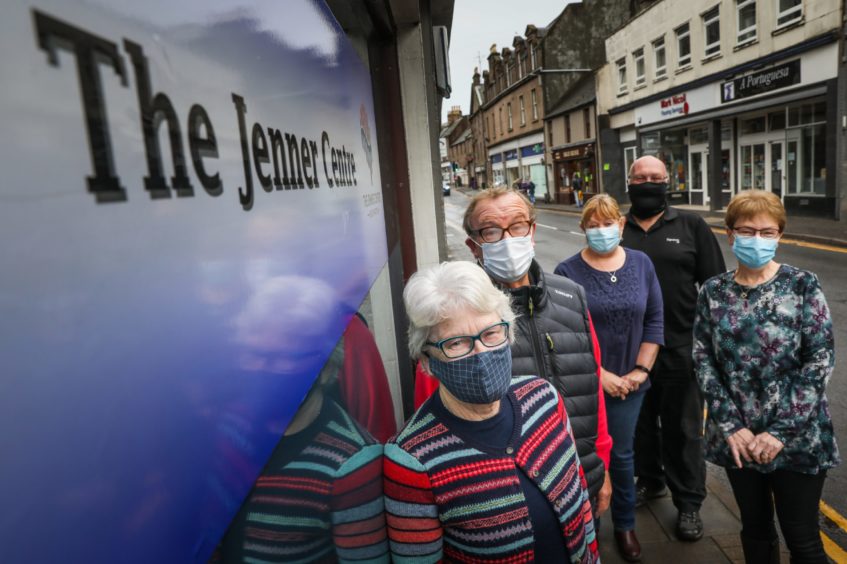 Angus campaigners say the important pandemic role of a temporary health centre set up to support local wellbeing has steeled their determination to deliver a permanent facility.
Brechin Healthcare Group (BHG) set up the Jenner Centre in the town's former Santander Bank branch, in what was aimed to be a drop-in facility, as they continue pursuit of the vacant town Infirmary site for conversion into a health and wellbeing hub.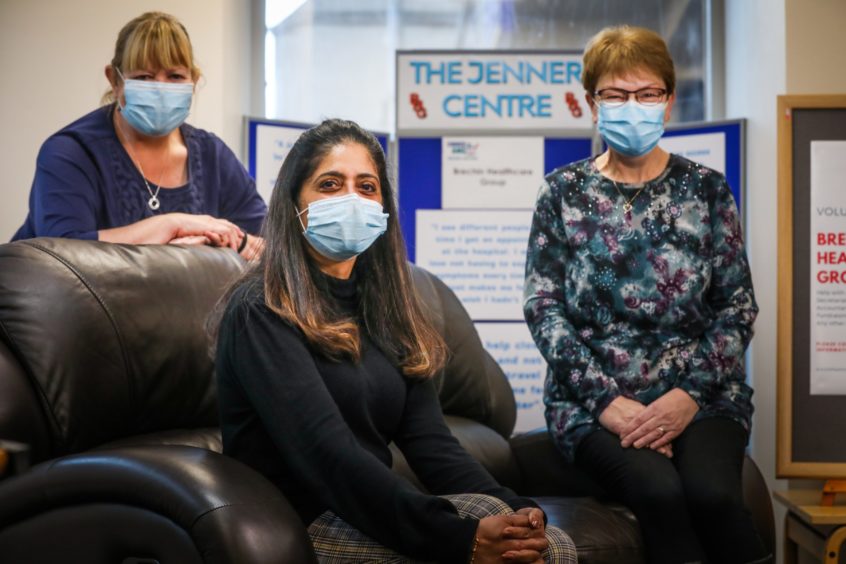 The coronavirus crisis altered the drop-in plan for the town centre office, but the space is now being used by a host of groups and organisations to run sessions supporting vulnerable individuals across all age groups.
BHG trustees and volunteers help facilitate the sessions, which began with the NHS listening service and have now expanded to include provision for community justice staff, counselling, young people's health, alcohol and drug support agencies and a range of other bodies.
In some cases the pandemic had meant people were meeting support workers only online, or even in their back garden or nearby park, and the space in the St David Street office has delivered a safe and welcoming environment.
BHG chairman Grahame Lockhart said: "Martin Luther King Jr said 'I know, somehow, that only when it is dark enough can you see the stars'.
"The Jenner Centre in Brechin is a star in these dark times offering hope to people for whom life is challenging."
"The centre has gone from strength to strength, with the demands on service providers quickly outstripping capacity," he said.
"There is clear evidence that the whole community has been adversely affected by the Covid-19 pandemic.
"This includes patients and families of those with Covid-19, front-line workers, people of all ages in lockdown, those whose jobs and financial situation is precarious, people with long-term health conditions, those with mental health issues and those who have lost loved ones. "Almost anyone may have issues and will benefit from some support.
"The Jenner Centre offers that support."
The group is hoping to take over the infirmary through a community asset transfer, with a decision from NHS Tayside expected by the end of the year, after being delayed by the pandemic.
Mr Lockhart said: "It's now vital that we continue on our mission to secure a health and wellbeing hub for Brechin, Edzell and the Glens community in the vacant Brechin Infirmary site.
"As the weeks have rolled into months our progress towards this ultimate goal has been steadfast, our business case has been submitted to NHS Tayside and we have received feedback which we have addressed."
If the transfer is approved, the BHG can press forward with funding applications to help realise their dream.
They have the support of an anchor tenant for the site to help secure the project's financial sustainability and are looking are developing a partnership with Brechin High School, offering work experience and training in the catering, leisure and horticultural sectors.
The external grounds of the site would be used for horticultural therapy, particularly for those with mental health issues, with social and green prescribing part of the programme aimed at reducing the pressure on the health and social care services.