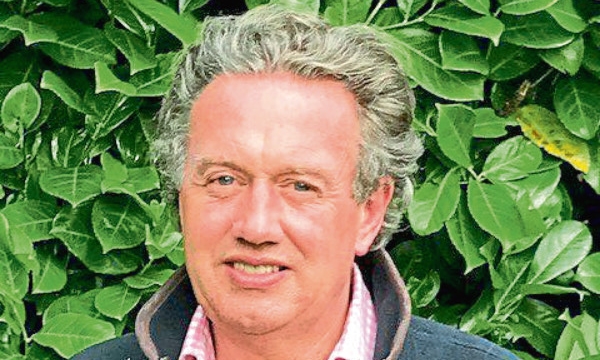 An Angus landowner has launched a furious broadside at a Kirriemuir councillor after she championed an end to driven grouse shooting.
Rottal Estate owner Dee Ward accused the SNP's Julie Bell of seeking to damage the north Angus economy after she proposed a motion designed to see the field sport ultimately phased out.
The chairman of the Angus Glens Moorland Group said her Kirriemuir and Dean ward in north Angus "depends on the income from upland estates and the generosity of its owners to help keep the rural communities alive."
He said: "Ms Bell has never taken the time or trouble to actually learn what we do and she claims there are better alternatives. Actually, there are no obvious ones."
'Frankly untrue allegations'
The Kirriemuir councillor had made "general disparaging and quite frankly untrue allegations about grouse moors and their management based on limited, if any, facts," he added.
He invited Ms Bell to Rottal Estate to see the work done to preserve local wildlife, such as nesting golden eagles, dotterel, golden plover, black grouse and mountain hares.
"It is very disappointing from someone in her position. She should not blindly follow the fake news of anti-capitalist, anti-landowner pressure groups."
Ms Bell proposed a motion backed by 25 SNP branches across Scotland to ultimately bring the field sport to an end. Irvine MSP Ruth Maguire seconded the motion.
The motion calls for an immediate end to what it calls unsustainable practices. These inlcude snaring and trapping animals and muirburn – the intentional burning of moorland.
The group wants its requests included in the party's 2021 election manifesto.
Tensions between grouse moor owners and environmental groups remain high as Scottish Government ministers consider introducing a licensing scheme.
The recent Werritty Review has already proposed the change.
'The resolution reflects issues raised to me by constituents'
Ms Bell said she supports the effort Mr Ward has made to promote biodiversity on his Angus estate.
She said: "Our resolution was based upon recommendations contained within the Werritty Review.
"The resolution also reflects issues raised to me by constituents. However, this is not only about my ward, but the rest of Angus and Scotland.
"It is about land use and the natural environment as well as animal welfare and raptor persecution."
She said some individual landowners in her ward had done some "great work."
"We are asking for a commitment to reduce unsustainable practices.
"Those estates with historically positive environmental and land management practices are clearly areas to be celebrated."