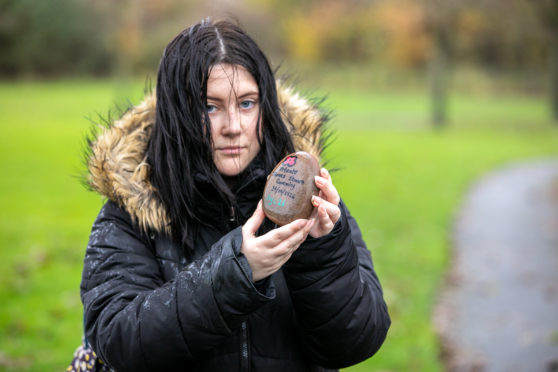 An Tayside teenager has completed her goal to commemorate every soldier from Arbroath who died during the First World War.
Eilidh Bowen, 17, has spent months poring over the Arbroath and District roll of honour and used the information to paint a stone for every man who lost his life during the 1conflict.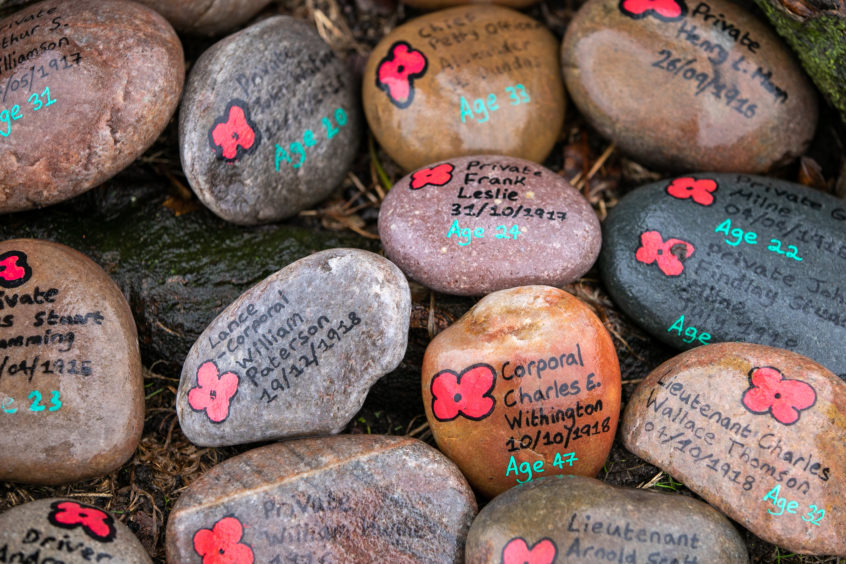 The pebbles have been left across Arbroath, as well as the nearby village and hamlets such as Inverkeilor, Colliston and Friockheim.
They have been laid near where the men had lived before leaving to fight in the war.
Eilidh went through all 243 pages of the rolls to make sure she painted a stone for every lost soldier from the area.
In total, she designed 676 commemorative stones, with the soldier's name, rank, date of death and age at the time — although not all of that information was available for every solider.
The stones also feature a painting of a poppy. She laid the last of them on Remembrance Sunday, having started the project in June.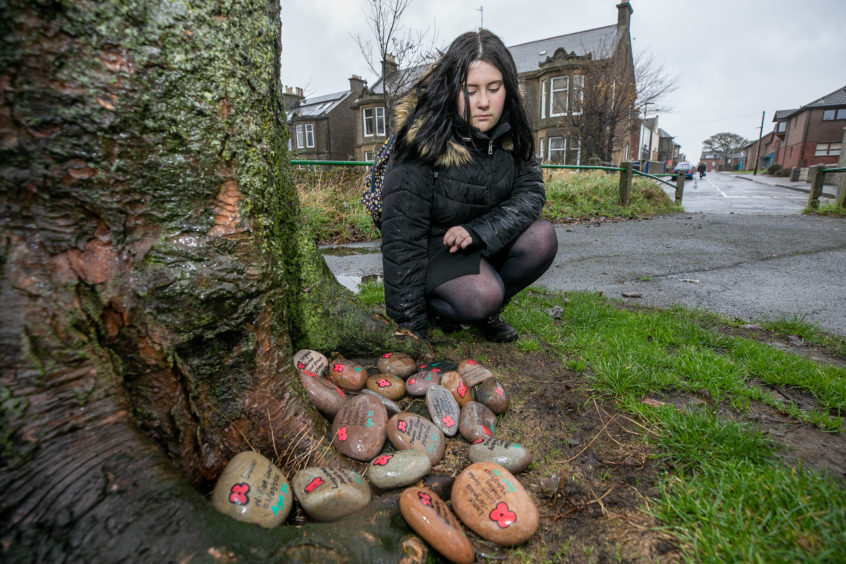 The Arbroath High School pupil said: "I thought I would have done it earlier, but it all came together so I could finish on Remembrance Sunday.
"I am part of Carnoustie Air Cadets so I always take part in something for Remembrance Sunday.
"People have got more time this year so hopefully they will take notice of the stones instead of just passing by them. The feedback has been brilliant and everybody has been really nice.
"If someone asks about a relative I can tell them they have a stone and where it is. That is a nice feeling. It's important that these hundreds of men are remembered."
Eilidh came up with the idea while were schools closed because of coronavirus and she had more time on her hands.
She hopes to take on a similar project to commemorate local soldiers who died in the Second World War but admits it will have to wait until she has more free time.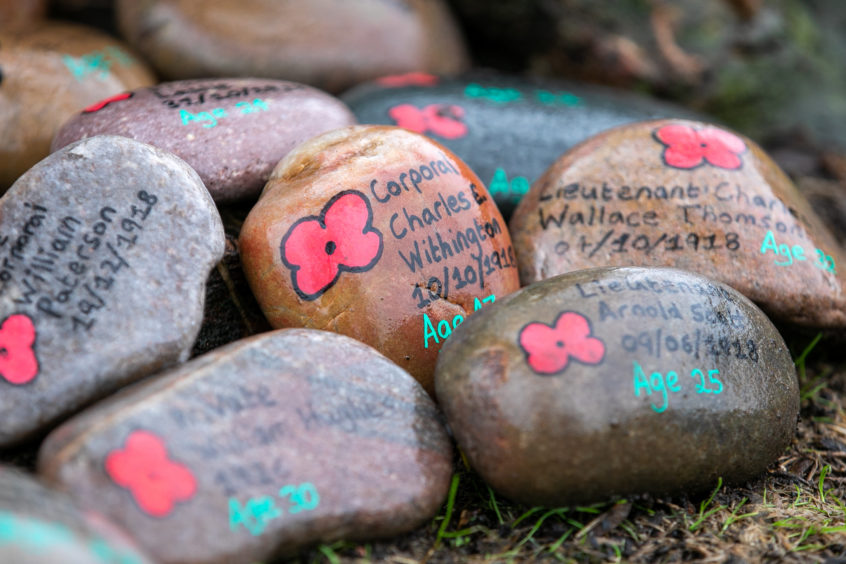 Eilidh is in her final year at school and hopes to join the RAF afterwards.
She said: "I have family members who are in the military so it is always something I have been interested in and wanted to do.
"I am really proud of myself for this, but I want my research to be the focus rather than me. I did this for the hundreds of men who are still buried in another country and their families."