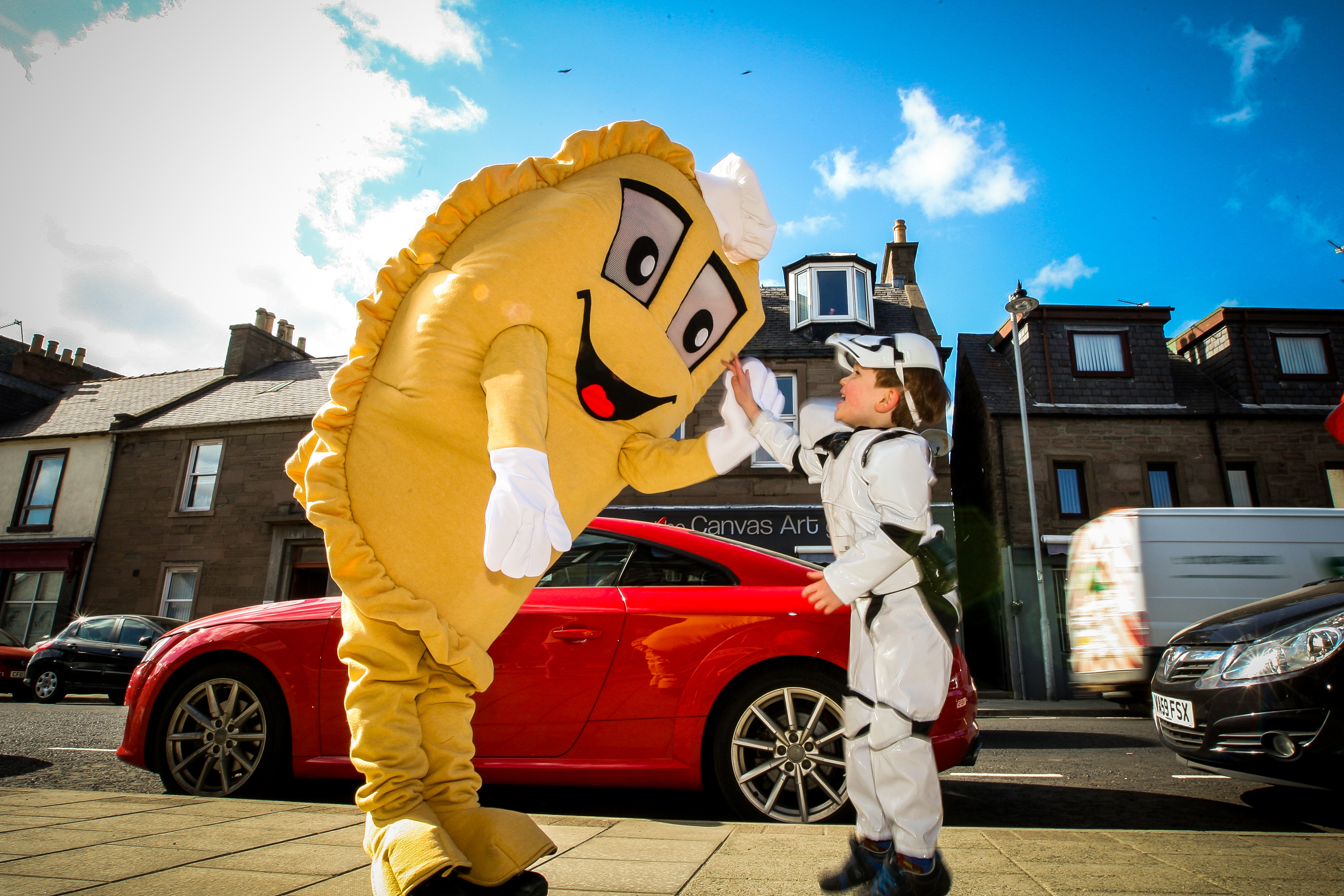 Forfar Athletic hope a life-sized Bridie mascot will whet the fans' appetite for life after relegation to League Two.
The Sky Blues have now asked the club's young supporters to get creative and come up with a suitable name for their new pastry friend.
The club will officially unveil the new mascot on June 24 and have also launched an appeal for someone to wear the unique outfit on matchdays.
A club spokesman said: "What else could we go for but something iconic and so firmly linked to the Loons – let's face it no other team but Forfar could use such a mascot.
"We are also pleased that through the new mascot we can help to promote a well-known Forfar product.
"The Forfar Bridie Producers Association, a collaborative team made up of McLaren's and Saddler's, are seeking European Protected Food Name status for the Bridie which would guarantee the Bridie's provenance and will provide protection against imitation.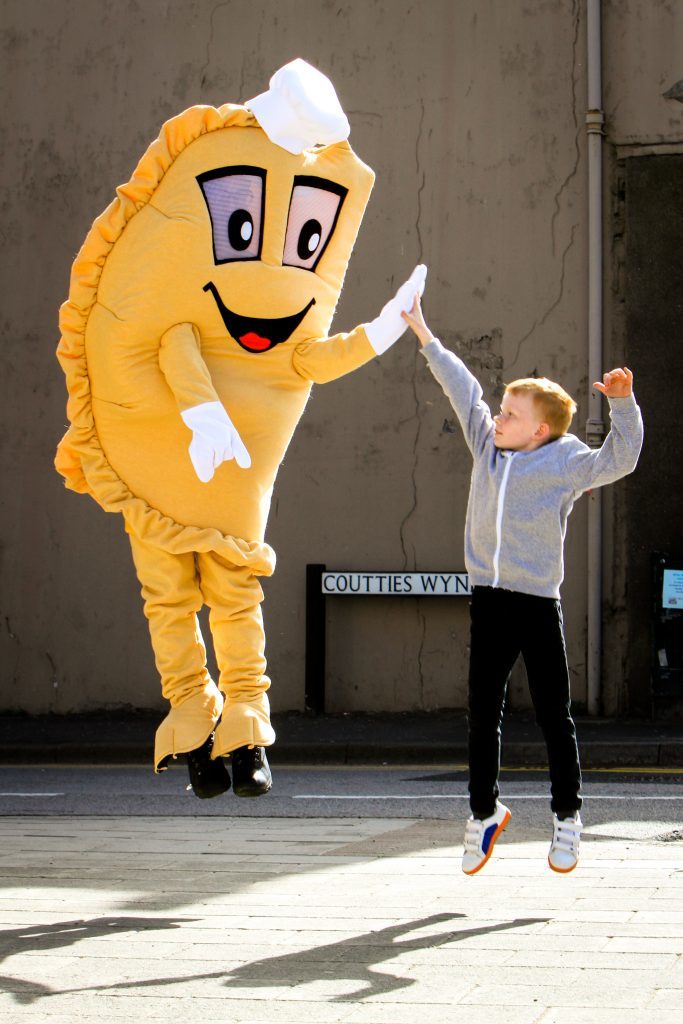 "We hope the introduction of this unique mascot will help this bid by raising awareness and demonstrating the Loons strongly support this venture."
Bridie name entry slips and boxes will be in each of the McLaren and Saddler's Forfar shops from this morning.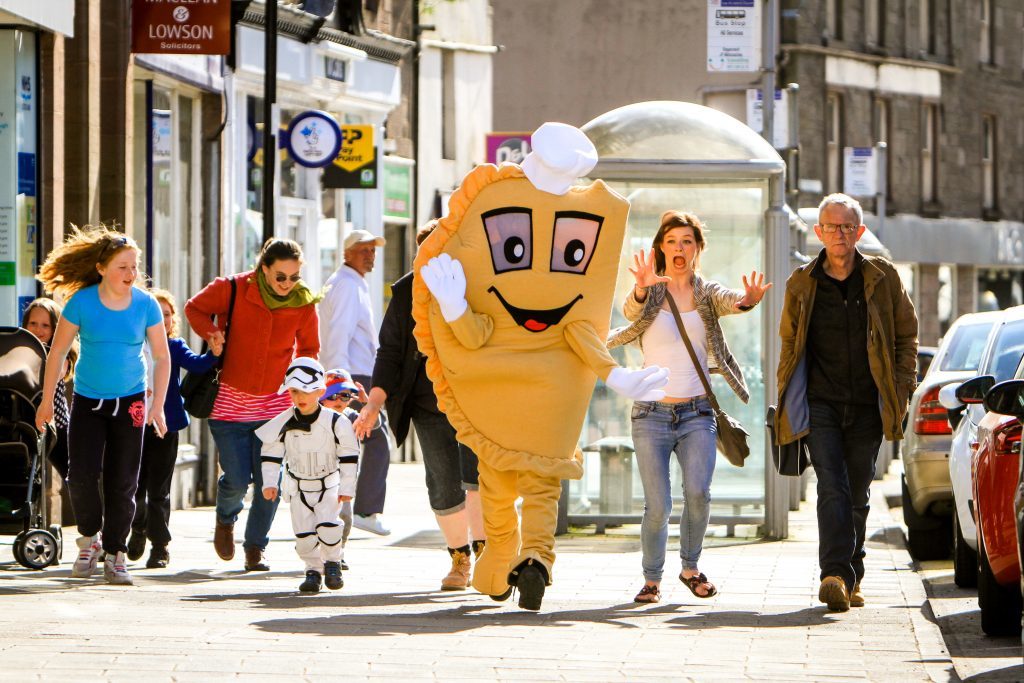 The competition will run until Saturday June 11 but the club has stressed the competition is only open to people aged 12 and under.
The club said: "This new mascot has been made possible through the fantastic support of local bakers, McLaren and Son and Saddler's of Forfar.
"We were genuinely surprised to find out you could get such a thing as a Bridie mascot costume but thanks to the support of our friends at Forfar based Utopia Costumes we can."
The youngster who chooses the winning name will be invited to join the Bridie mascot at a first team match next season at Station Park.
The classic description of the Bridie was given by Jeems Stark, who was a one-time local character and frequenter of bakehouses.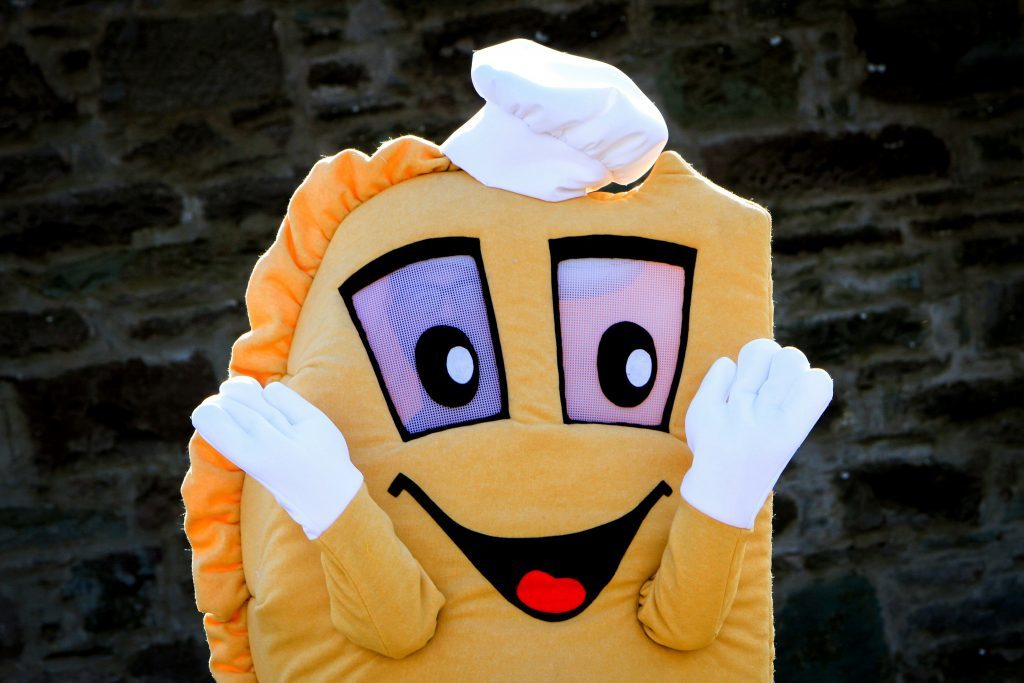 According to James, a bridie was "juist a brodie – a big roons slap o' dough wi' the tap hauf spread wi' steak cut sma' an' chappit ingins.
"Syne the boddom hauf's luftit an' laid ower the tap an' scolpit ee aidge.
"Nick oot twa holes ee tap fauld an' there y'are – a brode pie – a brodie – a bridie."
Anyone who is interested in donning the Bridie mascot outfit on matchdays should contact fafcretail@gmail.com.