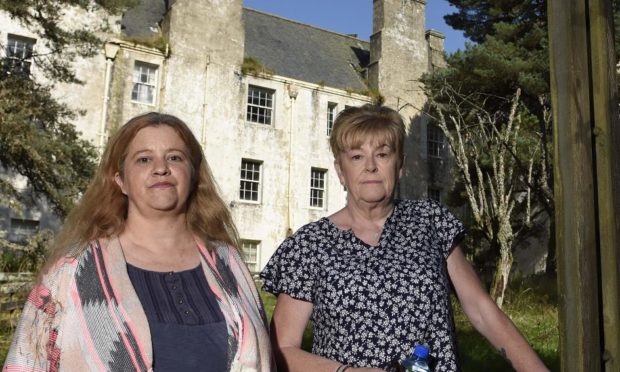 Former pupils of an Angus residential school who say they were subjected to horrific abuse are appealing for locals to help them find justice.
The women who attended Fornethy House in Kilry between the 60s and 80s say they were regularly attacked, both violently and sexually, while attending the school they had believed was going to be a holiday camp.
Police Scotland are investigating the historic abuse and more than 100 women have come forward in recent months.
Youngsters from working class families in Glasgow were sent to the girls-only facility, run by the city's local authority, for "convalescent" breaks, after it opened in 1961.
Some were as young as five when they were sent to the rural home and said they were regularly tormented by staff there.
They are now calling for local people to come forward with information.
Marion Reid was the first to tell her story. She visited Fornethy for six weeks in 1964. She was told it was to keep her sister company, when she was sent there because she was underweight.
The 63-year-old claims she was frequently assaulted by employees, almost from the moment she arrived, at the age of seven.
She said the abuse she suffered has caused her lifelong trauma and contributed to several suicide attempts, starting at just 14.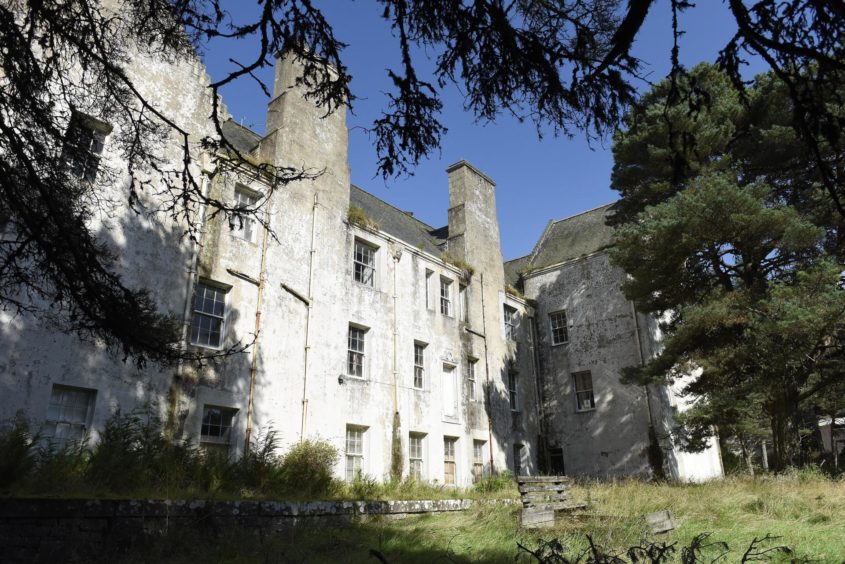 Marion has helped form the Fornethy House Residential School Survivors group and is pleading with people in Angus to come forward with any information they have.
She said: "There must be people who know things weren't right at Fornethy.
"It was open over a period of 30 years so people who live around the village must know something.
"Until people come forward it's just a waiting game for us and it's so hard. We know there are people in the area who were around at the time or their families were.
"We want someone there to be on our side and to do something to help us.
"Maybe they didn't know exactly what happened at the time but now we've spoken up they do and they can back up everything we've said."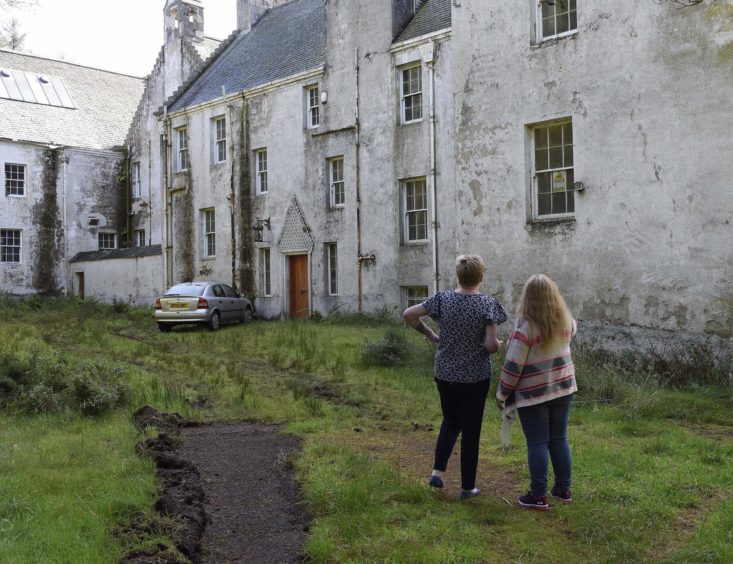 Marion said she felt like giving up at the start of this year after no other victims got in touch, until one woman approached her out of the blue.
After media coverage, many more emerged and there are now 130 women in the survivors group.
As well as the physical and sexual abuse, victims say they were force fed, ordered to eat vomit and told to stand still for hours.
Marion said: "I have suffered all my life because of this, I have been looking for answers for 55 years.
"The police are doing a really thorough job but we wanted to appeal for people to come forward ourselves.
"It started with me and now over 100 girls have come forward so that shows it just takes one person. It's so hard and none of us know each other but we're like a wee family now.
"We all support each other, especially if we know one of us has a  police statement or something hard like that to do.
"I know it's a wee village and that might make people not want to speak up but that one person could be the difference for us."

The women are being represented by Thompsons Solicitors, who called the investigation "unprecedented".
Eilish Lindsay from Thompsons' Dundee office said: "The historic abuse unit at Thompsons has dealt with many cases of child abuse across the country but we have never encountered anything like Fornethy.
"In the space of just a few weeks over 100 survivors have contacted us about their experience at the school.
"The abuse suffered by young girls at this awful institution was disgraceful and was carried out over several decades.
"Thompsons are pursuing those responsible to ensure that all Fornethy survivors are properly compensated and I would encourage anyone who has been affected to contact us as soon as possible."
Police also encouraged any victims, or anyone with information, to come forward.
Detective Inspector Mark Lamont, from Tayside Division, said: "An investigation into reports of abuse at Fornethy house is underway and involves a number of victims.
"I would encourage anybody who has been the victim of abuse, either recently or in the past, to come forward and report this to us.
"We will listen to any disclosure, regardless of the passage of time, and work with partner organisations who can offer further support.
"We would also welcome anyone with information regarding abuse at Fornethy House to contact Police Scotland through 101."
Holiday home or house of horrors?
Fornethy House was built in 1915 and was gifted to Glasgow Corporation, the city's local authority at the time, in 1955.
Six years later it was opened as a residential school, with dorms for up to 75 girls, five teachers and 10 domestic staff and closed in 1993, according to building inspectors.
It is now abandoned and derelict.
Former residents, now in their 40s and 60s, have told lawyers they were sexually abused, beaten, punched and force fed by staff.
Most visited for six to eight weeks for a time, on the pretence they were going on holiday, and said they were assaulted multiple times per day.
They said children were often so scared they wet themselves and were then beaten further when adults found their soiled clothes.
It is understood some of the school staff are still alive, although others have died.
Glasgow Corporation changed its title under reorganisation in 1975 when it became Glasgow District Council. The authority was then renamed Glasgow City Council in 1996.
A Glasgow City Council spokeswoman said: "As this is an ongoing police investigation it would be inappropriate to comment."