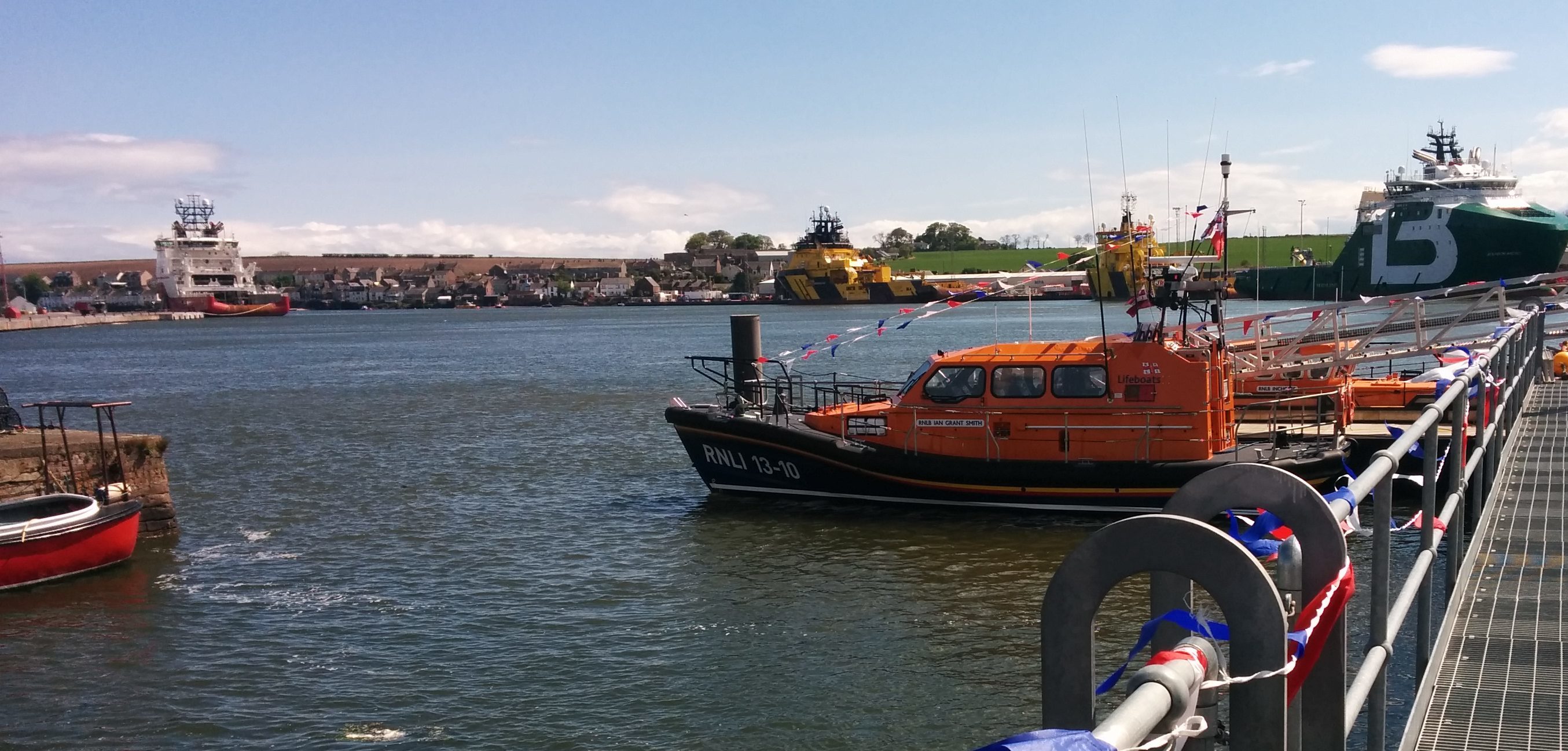 Volunteers at Montrose Lifeboat Station welcomed their new vessel to the team with an official naming ceremony.
The town's 13th lifeboat, the Ian Grant Smith, is the first of the RNLI's new state-of-the-art Shannon class vessels to be stationed in Scotland.
The cost of the lifeboat was generously bequeathed to the RNLI by Ruth Grant Smith who died in 2005 and had left money to the RNLI to fund an all-weather lifeboat which was to be named after her husband Ian Grant Smith.
Mrs Grant Smith's niece Margaret Osborne handed over the lifeboat to the RNLI during Saturday's ceremony and into the care of the Montrose lifeboat crew.
Mrs Grant Smith's family members John Osbourne and Pierre Bonnet then officially named the new boat by pouring whisky from a quaich over the bow to christen her the Ian Grant Smith.
Pierre Bonnet names the lifeboat the Ian Grant Smith on behalf of the family. #montrose #rnli pic.twitter.com/KXQV26bw5A

— Graeme Strachan (@C_GStrachan) May 21, 2016
Coxswain Scott Murray said: "We were sad to see the old lifeboat go.
"She served us well for 26 years, but this new lifeboat is a real leap forward in technology and will allow us to keep doing what we do here for at least the next 25 years."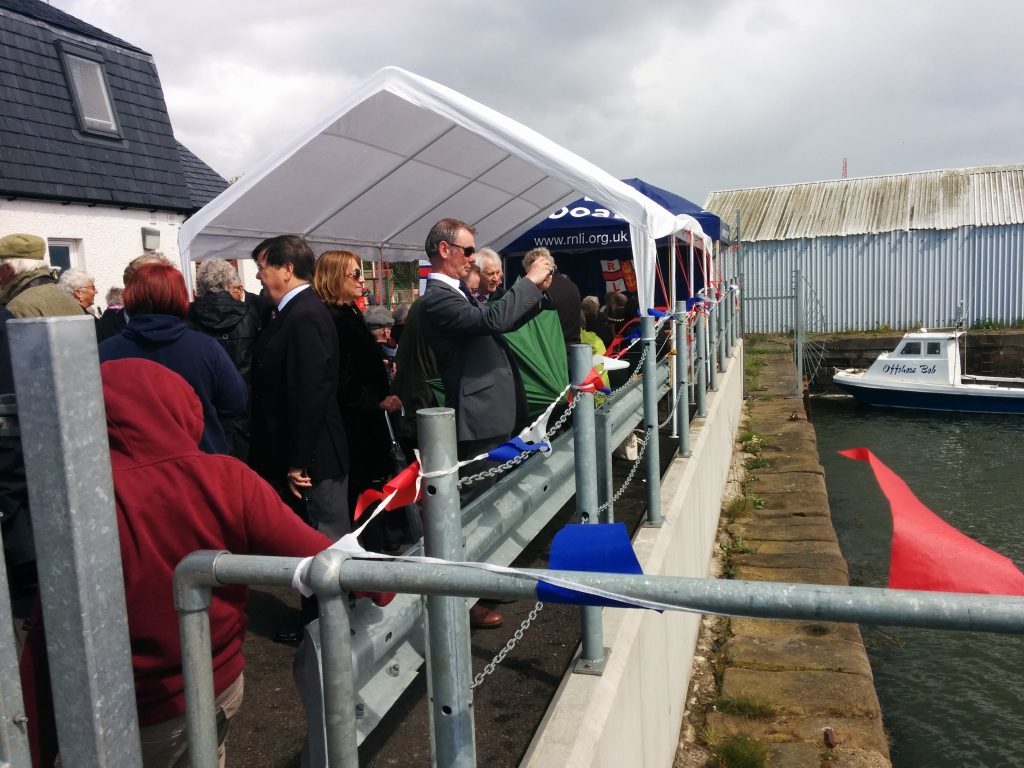 Developed by the RNLI and powered by water jets rather than propellers, the technology provides the lifeboat with immense capability and supreme manoeuvrability.
Capable of 25 knots, the new lifeboat is 50% faster than RNLB Moonbeam, the vessel which has been used by Montrose crews for the past 25 years.
Able to cope with all weathers, she is inherently self-righting in the event of a capsize.
The Shannon can be launched and recovered from beaches independent of slipways and harbours from a specially designed tractor and carriage, and is flexible enough to lie afloat as is the case at Montrose.
Full story and images in Monday's edition of The Courier.