Work has begun in earnest to breathe new life into Forfar's old Chapelpark school in a £5.6 million affordable homes project for the B-listed building.
Over the course of the next 16 months, 29 affordable Angus Council homes for social rent will be developed, comprising 18 one-bedroom flats, six two-bedroom flats, one three-bedroomed flat and four five-bedroomed townhouses.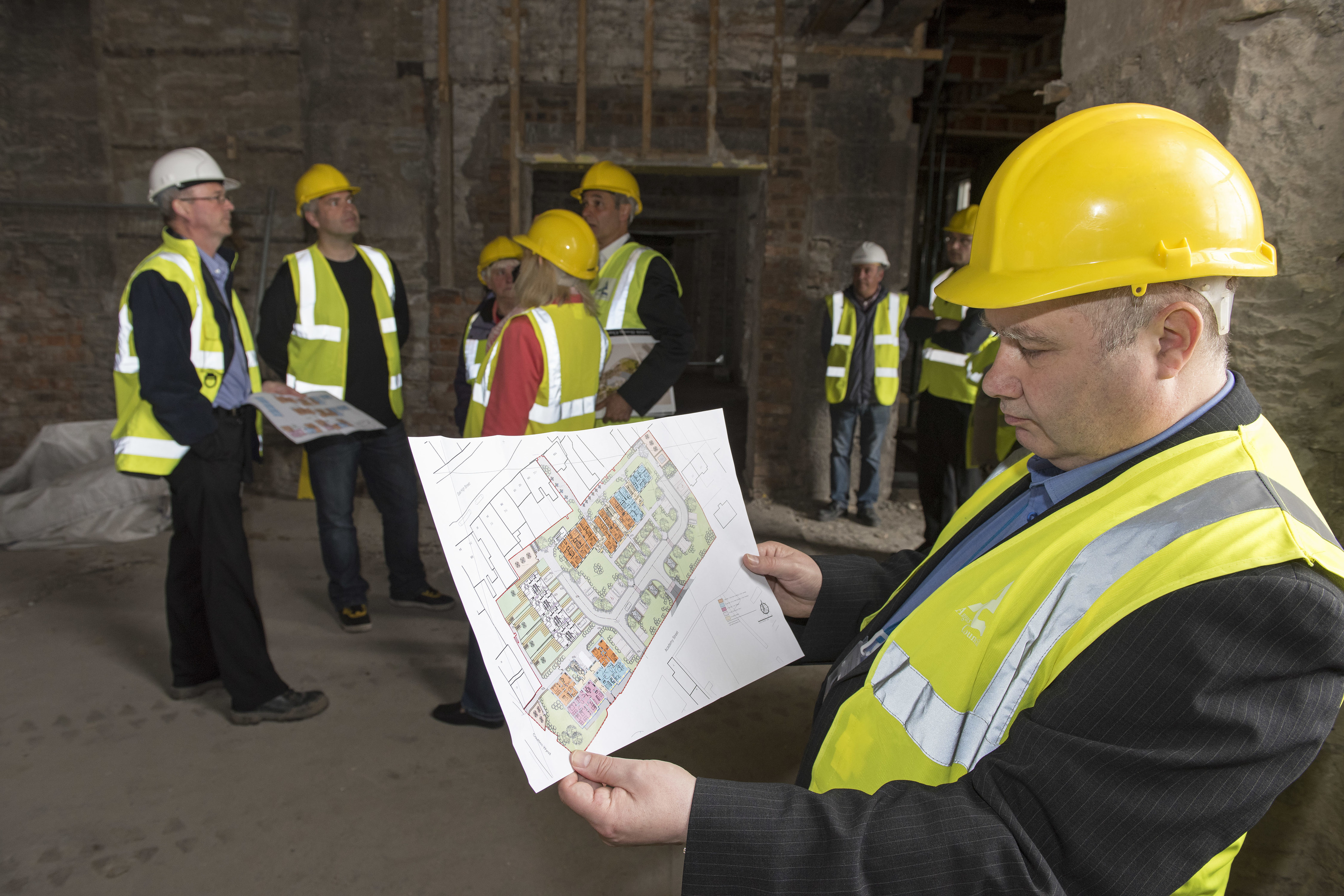 Angus Council is financing the project with a £1.6m grant subsidy provided by the Scottish Government.
Local firm Andrew Shepherd Construction will carry out the construction work for the authority.
The one-time town Academy has lain empty since 2008 when it was closed as part of the council's multi-million pound Forfar schools project, which saw refurbishment of town primaries, a new-build school at Whitehills and the closure of Chapelpark and Wellbraehead.
Unsuccessful attempts were made to market the landmark building and hopes that it might have been converted into a cultural hub also failed to come to fruition.
Angus Council communities convener, Councilllor Donald Morrison said: "This significant housing development will help meet a pressing need for affordable housing in Forfar and Angus.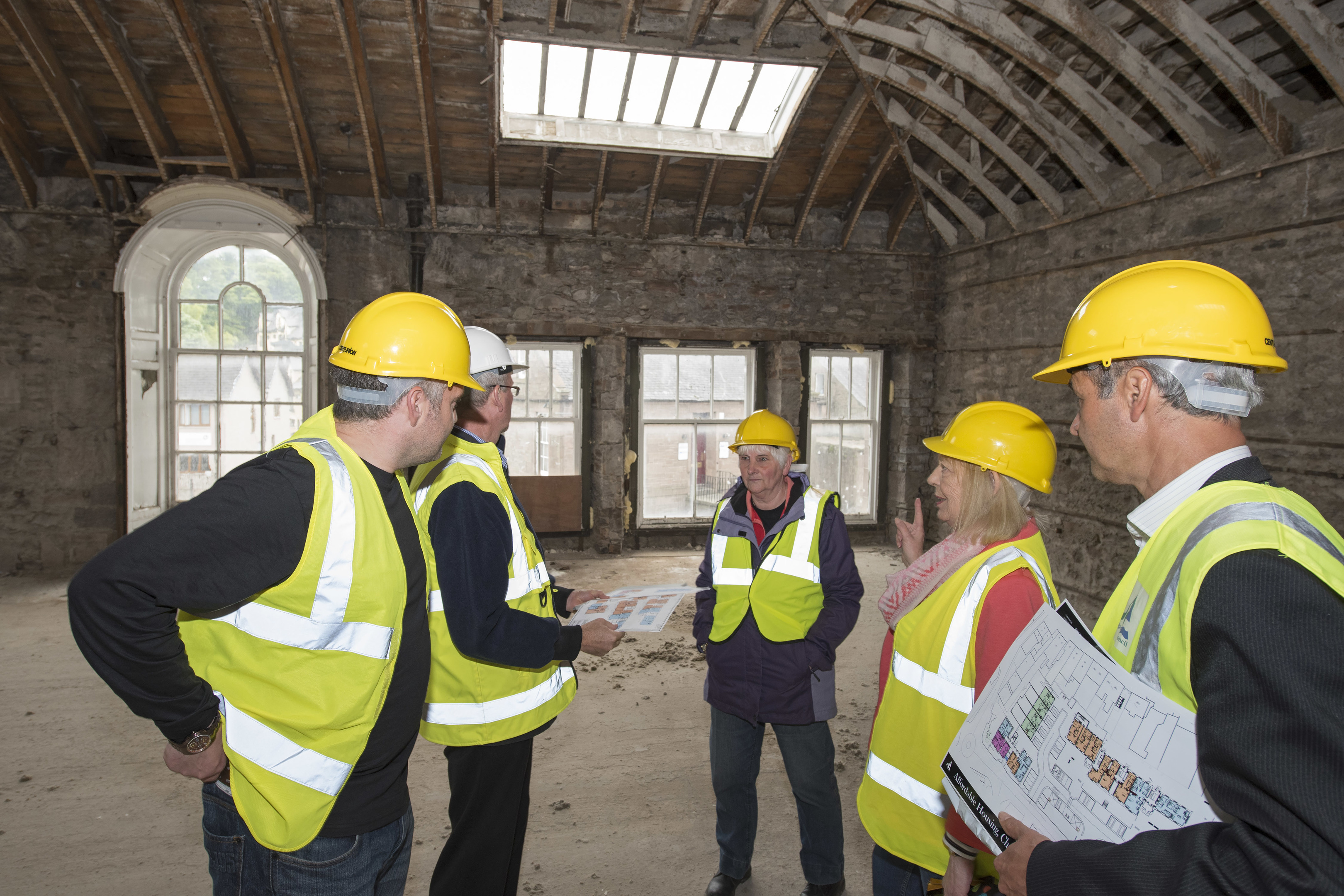 "Everybody has a right to good quality housing and we're delighted that construction is now under way on this high-quality development."
All of the homes will be completed to the silver standard of sustainability, which measures energy efficiency and carbon output.
Each home will be highly insulated and heated by a district heating system producing a lower carbon footprint and lower fuel bills for residents.
Communities vice-convener Cllr Jeanette Gaul said: "While the site will no longer be used for its original purpose, this project will re-invigorate this landmark in the heart of Forfar and ensure that the façades are retained.
"The old buildings which have provided so many childhood memories for countless Forfarians will be renewed and transformed to provide modern, affordable and energy efficient accommodation for a new generation of our residents."
The properties will be pre-allocated so that tenants can be involved at various stages of the development prior to receiving the keys to their new homes around the anticipated completion date of summer 2017.
Regular updates on the project's progress will be posted by the council on its housing blog http://www.angus.gov.uk/blog/housing.