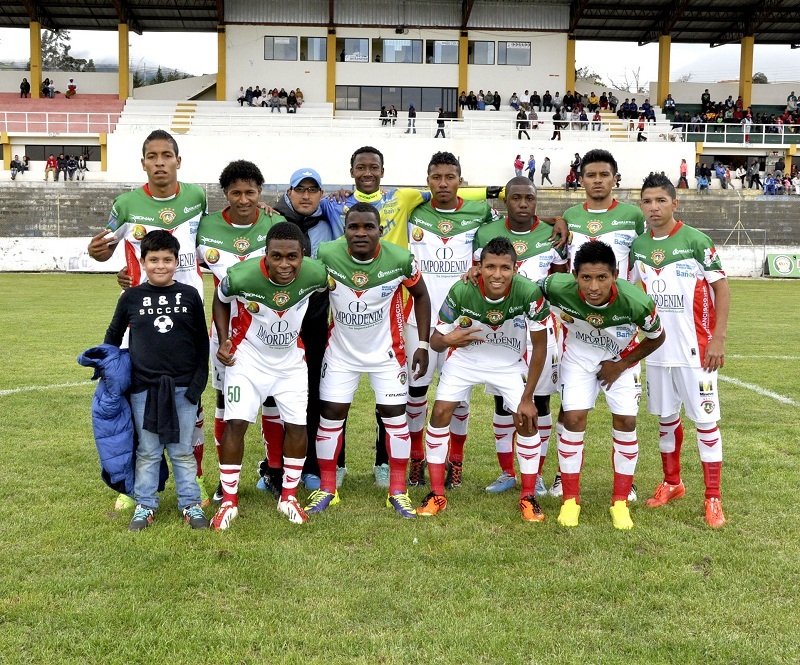 A third division side in Ecuador has apparently beaten Arbroath's world-famous 36-0 scoreline following an astonishing goal blitz.
Pelileo Sporting Club ran riot to come out as 44-1 winners in their clash with rivals Indi Native in front of just 300 spectators.
The fans at Estadio Ciudad de Pelileo were stunned as the goals just kept on coming as the home side thoroughly outclassed their opponents.
Winger Ronny Medina scored 18 goals with Carlos Manzano and Joel Soto trying to keep up with teammate Medina by grabbing five and six goals respectively.
Pelileo are pushing for promotion while Indi Native are one of the division's smallest clubs and 24 goals were scored in the first half and 20 in the second.
https://www.youtube.com/watch?v=7w5_XUBPFL4
Arbroath previously held the record for the world's biggest win until 2002, when, in Madagascar, AS Adema won 149–0 against Stade Olympique de L'Emyrne in a thrown game.
Madagascar's soccer authorities banned Stade Olympique de L'Emyrne's coach and four of the team's players following the own-goal farce in protest against the referee.
FC Infonet Tallinn equalled the Red Lichties 36-0 scoreline against minnows Virtsu 
Jalgpalliklubi last year in the Estonian Cup, just a few months before the 130th anniversary of Arbroath's historic triumph.
Estonia Under-21 defender Trevor Elhi managed to find the net 10 times after the club's managing director promised to buy the team three cakes if they scored at least 33 goals.
However, only 83 fans watched the capital side strike 23 times in the second-half as everyone but the goalkeeper got on the scoresheet.
Arbroath were 15-0 up at half-time during their once world record 36-0 win against Bon Accord in a Scottish Cup tie in September 1885.
The final tally could have been much more as many years later referee Dave Stormont admitted they could actually have won 43-0 after he chalked off seven goals for offside.
On the same day, Dundee Harp were recording a result they thought had given them a world-beating 
scoreline after dispatching Aberdeen Rovers 35-0 – that scoreline could also have been more.
At the end of the game, the referee told Harp's committee that it had 
been difficult for him to keep count of the goals, but he thought it was 37.
The Harp committee though admitted they had recorded just 35 goals and the referee accepted their version.