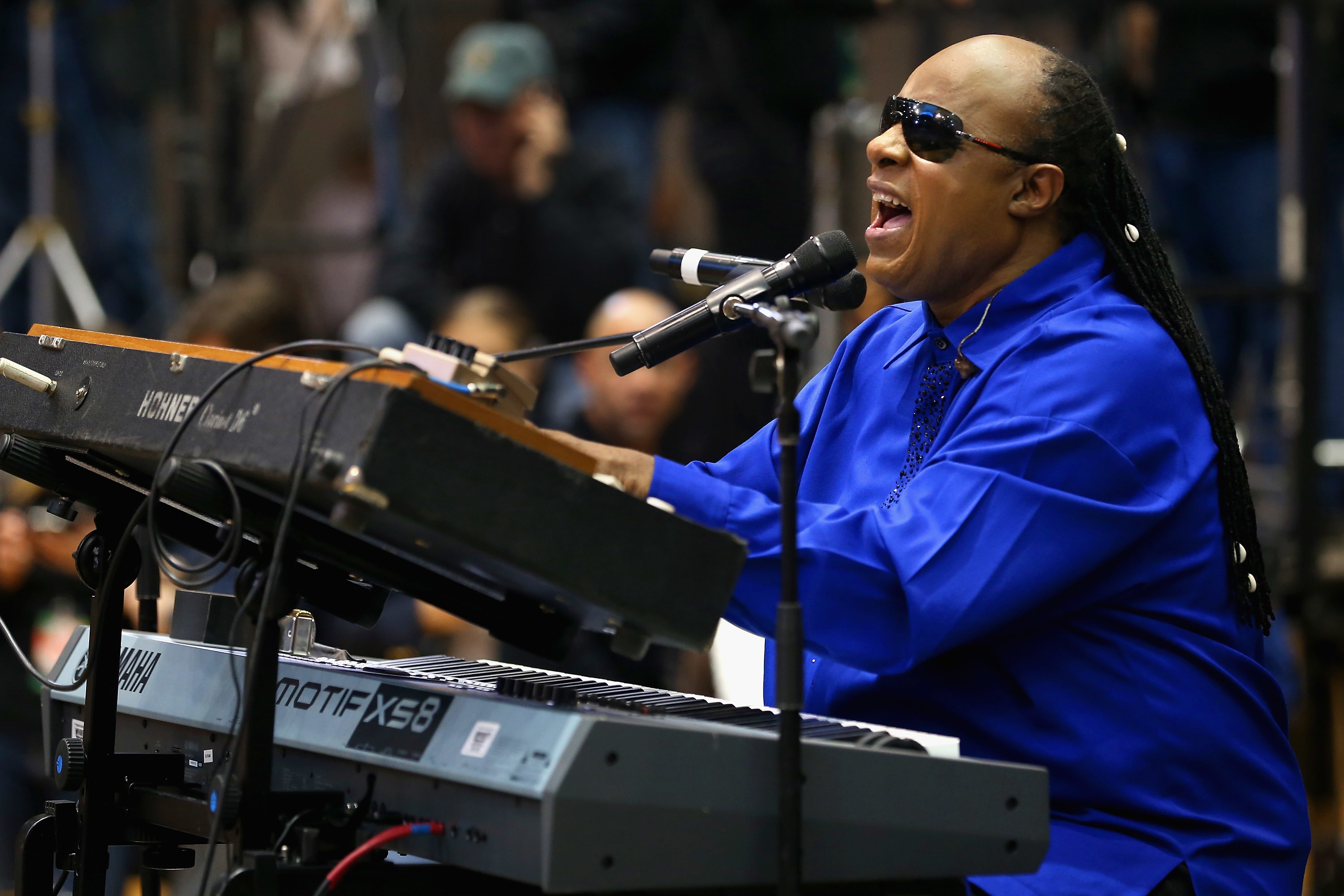 Concert promoter Les Kidger has spoken of his dream of one day bringing Stevie Wonder to Montrose Music Festival.
Mr Kidger is already halfway to ticking off his musical bucket list after signing up Bryan Adams for the town's East Links in August.
As the stage gets set for this year's MoFest, the LCC Live director admits signing up the Motown legend is highly unlikely but added: "Stranger things have happened."
The partnership between the organisers of MoFest and LCC Live has proved fruitful once again with Jools Holland performing with his band tonight and Canadian rocker Adams performing a one-off show on August 7.
Mr Kidger said: "I've always wanted to promote two acts – Bryan Adams and Stevie Wonder.
"I'd tried to get Bryan Adams for five years before we got him.
"Once he plays here that will take us to another league – he's a world-class artist.
"To land Bryan Adams was a major coup for us.
"The other name on the bucket list is Stevie Wonder.
"I don't think we'll be able to get him to Montrose but that's the dream."
Mr Kidger said this year's line-up is the best there has ever been.
He said Jools Holland and his band will make for an "outstanding" night on the East Links.
"We've worked with him previously and it's one of the shows we love putting on," said Mr Kidger.
"Outdoors he is fantastic and to have 28 people on stage is something else.
"He's an act I love to watch and I'm also looking forward to seeing Red Sky July."
The band includes husband and wife duo Ally McErlaine, guitarist in 15 million-selling band Texas, and Shelly Poole, previously one half of million-selling duo Alisha's Attic.
"Texas are definitely on my MoFest wish list so I'm hoping Ally will put in a good word for us," said Mr Kidger.
"We're already thinking ahead to next year although we realise it will be incredibly difficult to get bigger than Jools Holland and Bryan Adams.
"But we absolutely love it up here and the welcome we receive really makes us want to bring big acts up here."
Jools and his band perform tonight for what is the only ticketed show during the Montrose Music Festival weekend.