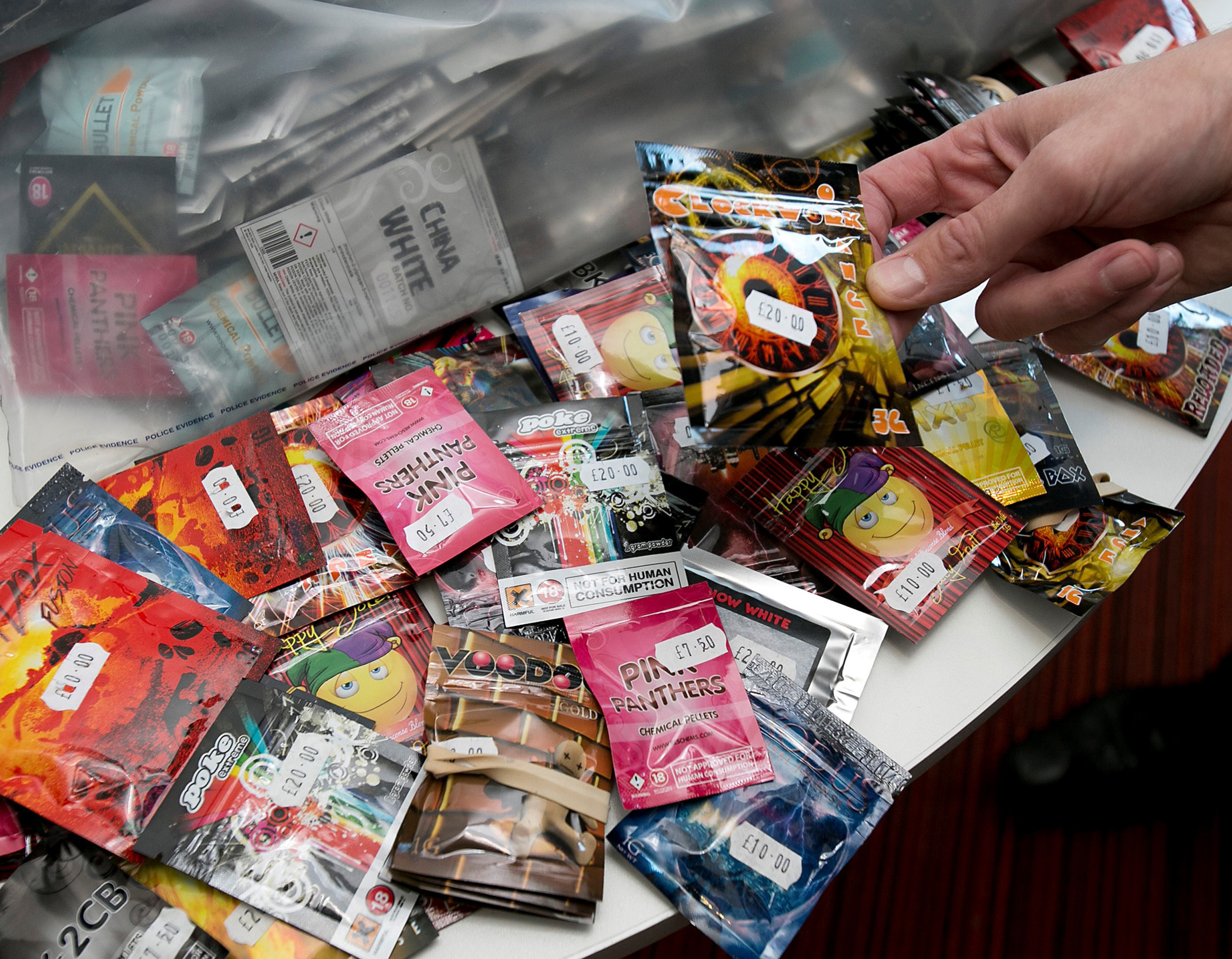 The efforts of Angus campaigners were "instrumental" in sounding the death knell for so-called legal highs.
That's the view of North East Scotland Conservative MSP Alex Johnstone who paid tribute to the county's 'people power'.
A new law yesterday placed a blanket ban on new psychoactive substances (NPS) which have been linked to more than 100 deaths in the UK and a rise in violent assaults in prison.
Mr Johnstone said: "I very much welcome this ban, and in doing so, I would like to pay tribute to the tireless campaigning against the sale of these substances by the Angus community.
"I firmly believe that their efforts, which included working closely with similar groups throughout the UK were instrumental in focussing attention on the harm that these products were doing.
"I would also congratulate the local Police who have been extremely proactive and played a key role in closing down the so called 'head shops'.
"It is important however that we remain vigilant, and I want to ensure that the police have the necessary resource to bring to book anyone who continues to sell these appalling chemicals."
Angus campaigners successfully drove two shops out of Arbroath and played their part in stopping one from opening in Forfar.
The last shop selling legal highs in Montrose was also run out of town after their availability led to a major campaign being mounted.
Police and trading standards were also involved in enforcement action which sent a clear message that the sale of NPS would not be tolerated in Angus.
Montrose councillor David May said: "This is excellent news and like many others in Montrose and it should help to make a difference.
"These substances have not only massively disrupted many families lives, they quite clearly have meant some of the users are on life support machines and increasing numbers of others have died.
"It is just a great pity it has taken so long to come into force."
Offenders who break the new laws will face up to seven years in prison under the Psychoactive Substances Act.
Police will also be able to shut down "headshops" – stores which sells drug paraphernalia – and online dealers in the UK.
However, there have been warnings the ban could drive the sale of the drug to the so-called "dark web" – a largely untraceable area of the internet that does not show up on traditional search engines.
Chief Inspector David McIntosh, local area commander for Angus said:
"We will take appropriate and proportionate action to deal with New Psychoactive Substances (NPS) and the impact they have on our communities.
"We have engaged with known sellers of NPS to make them aware of the introduction of the Psychoactive Substances Act 2016 and we are working with Trading Standards Scotland and local authority trading standards departments in taking action against those who supply NPS.
"There is no safe way to take NPS, there is always a risk.
"The only way of staying safe is to avoid NPS altogether.
"Anyone who has information about the supply of NPS should contact Police Scotland on 101; in an emergency always call 999."