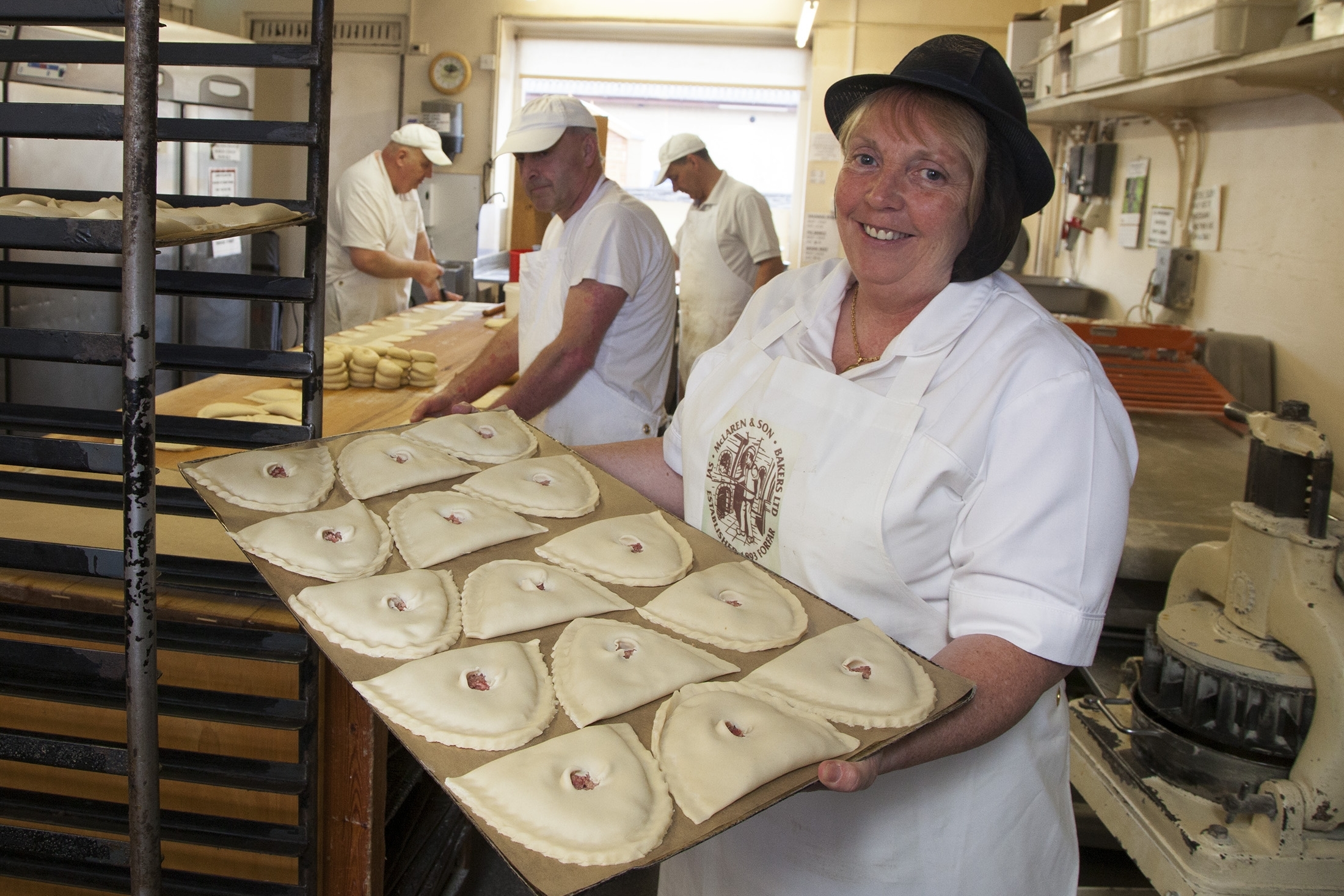 Scotland's culinary custodians are being grilled over the entry of an Angus staple into the same league as Scotch whisky and Arbroath Smokies.
The world-famous Forfar Bridie is a horseshoe-shaped pasty that has been a part of town life since the 19th Century.
But the savoury beef delicacy has attracted a host of imitators, and local moves are under way to protect the provenance of a vaunted dish.
And no fewer than 117 consultees are receiving packs asking whether they believe the Forfar bridie should be given Protected Geographical Indication (PGI) status under the EU Protected Food Name scheme.
Local producers have been approached by the Scottish Government, along with Scotland's councils and supermarket heavyweights such as Tesco and Sainsbury's.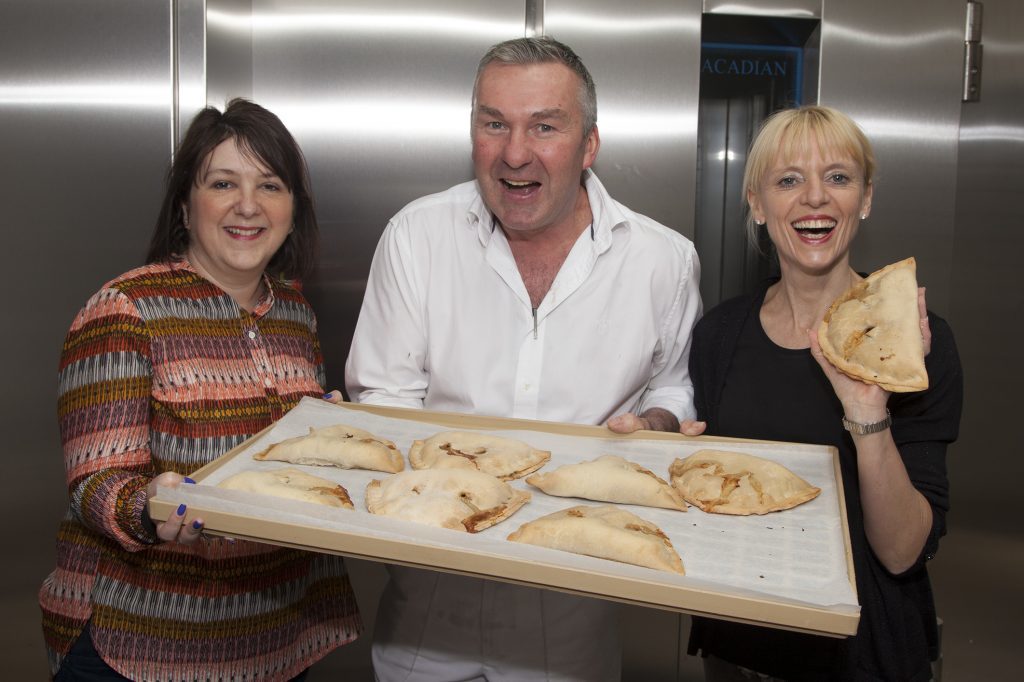 If successful, PGI status will mean only bridies produced within a five-mile radius of the town will be able to bear the Forfar Bridie name.
The drive has been spearheaded by the Forfar Bridie Producers Association and Angus Council.
It follows an appeal for children to name Forfar Athletic's new mascot.
Karen Murray of town bakers McLaren's said: "I'm the fifth generation of McLaren bakers and they have been made the same way here since 1893.
"I have no problem with anyone selling a bridie, but some of the 'Forfar' ones I see in different parts of the country make me cringe.
"People come a long way to try ours and we even do next-day delivery to places like Guernsey.
"People need to know when they are trying the real thing."
Mike Saddler of Saddler's said: "It has definitely been a long-running saga but it will definitely have been worth it if this goes ahead.
"It will keep the name to a five-mile area, and if you want a real Forfar Bridie then you'll know where to come."
Angus Council economic development officer Hilary Tasker said the bridie's success lies in using Scottish beef.
She added: "The Forfar Bridie has always been made in the same way.
"It has a very high meat content and along with onions and a little bit of seasoning, that's it — there's nothing nasty or artificial there.
"Angus Council is delighted to support the application for the Forfar Bridie to gain PGI status, just as we did with Arbroath Smokies a decade ago.
"We look forward to Forfar Bridies getting the recognition they deserve and from local businesses to benefit from this."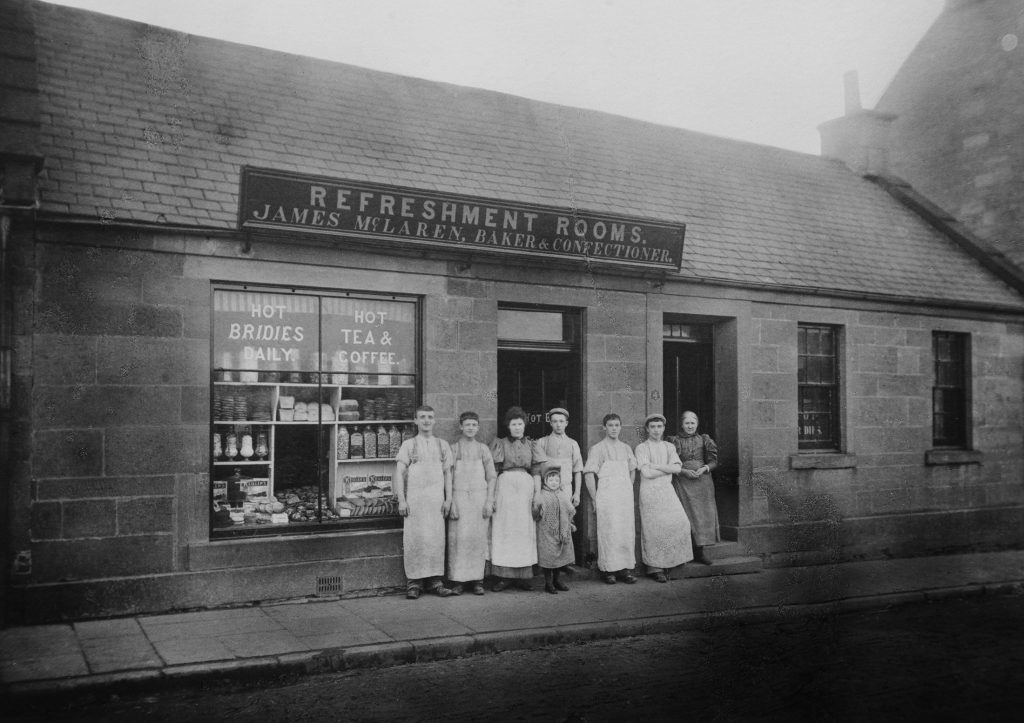 It can take up to four years to get the name of a food or drink product legally protected by the EU.
PGI status offers legal protection against imitation and the advantage of consumers' increased interest in quality regional foods.
The consultation window closes on August 18 and the results will be collated by the UK Department for the Environment, Food and Rural Affairs before it is handed to Brussels.
The Scottish Government document says the snack "remains a unique part of the culture and heritage of the town to this day, as any Forfarian will attest to."
How to make a world-beating bridie
The percentages of ingredients used in a Forfar Bridie must fall within the following ranges:
Beef – 60% to 75%
Fat or suet – 6% to 12%
Onions – 5% to 10%
Crumb or rusk – 5% to 10%
Seasoning – 0.2% to 1%
Water – 10% to 15%
Shortcrust pastry is prepared using flour, vegetable fat or lard, water and salt. The pastry is rolled out by hand into the D shape.
The raw meat filling, and onion and beef fat, is placed on to part of the pastry and the pastry folded to make the horseshoe shape. The edges of the pastry are dampened with water and the bridie is hand crimped. A hole is made in the pastry to let out the steam.
No glazes are applied and it is placed in a hot oven until golden brown. Bridies may also be sold frozen raw for later baking at 210C.
The early rise of a shortcrust success
One local story claims Forfar's pasty was invented by Margaret Bridie of Glamis, who sold her wares at the town Buttermarket in the 18th Century.
It is also thought the term derives from "bride's meal", a pasty served at the wedding feast and fashioned into a horseshoe for good luck.
But the dish is first documented in the Aberdeen Shaver newspaper of 1833, which announced: "James Torry is about to introduce a famed sort of Pye in Edinburgh called Forfar Bridies."
Records indicate that Jolly's of Queen Street was producing the food in the 1840s.
Peter Pan creator Sir JM Barrie wrote about the bridie in his 1896 novel Sentimental Tommy, which reflected on life in a fictionalised version of his home town Kirriemuir.