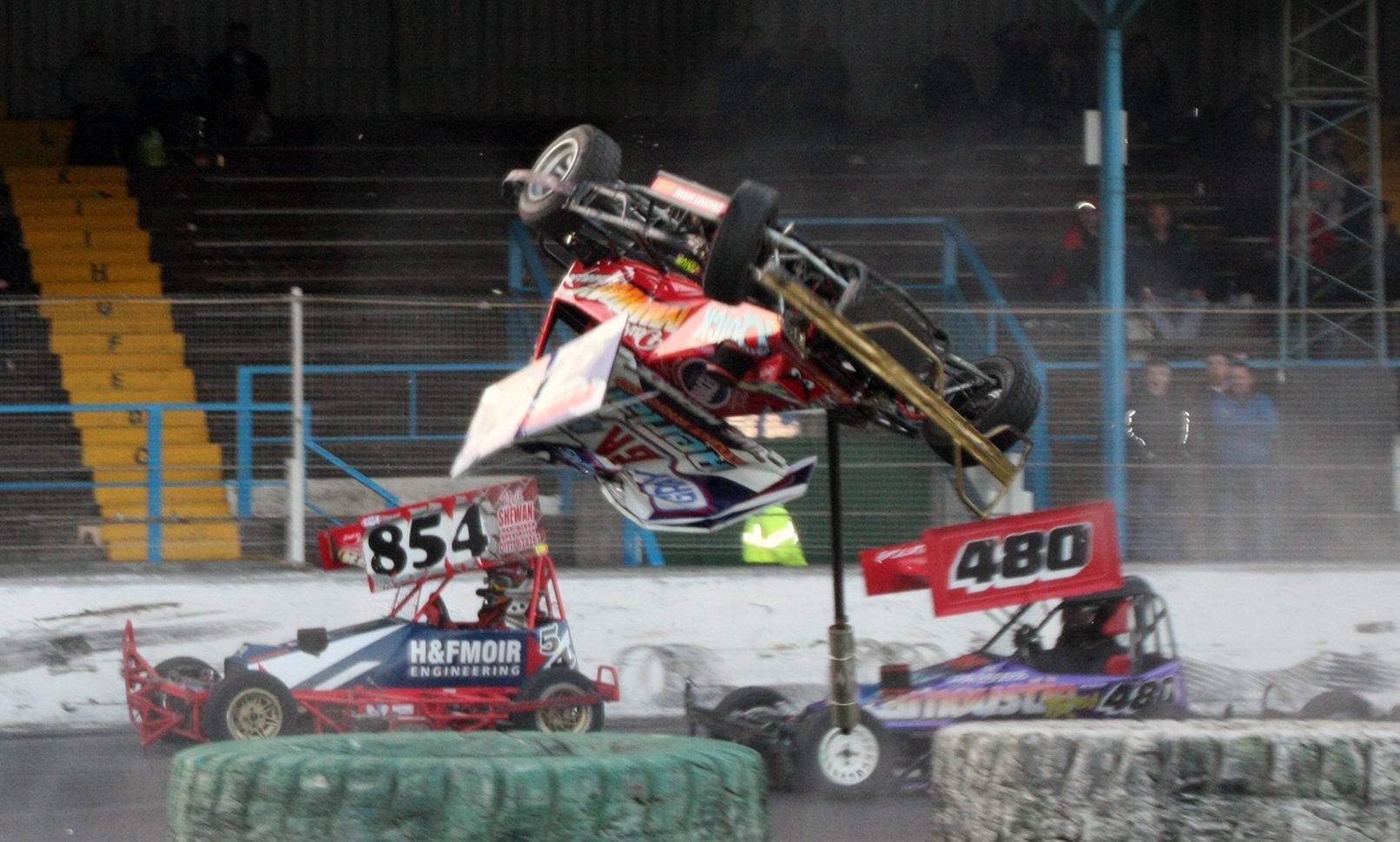 Scotland's newest motorsport champ came back down to earth with a big bump in a spectacular Saturday night stock car crash at Cowdenbeath Racewall.
Just a couple of weeks after capturing the prized BRISCA F2 crown, Carnoustie's Dennis 'The Menace' Middler was thrown into a massive barrel roll before a gasping Fife crowd as the powerful machines battled out one of the final events on the busy programme.
Thankfully Dennis emerged completely unscathed from what he has described as one of the biggest crashes of a stock car career which got into gear when he was just nine-years-old, and he is due to get back behind the wheel for a bank holiday Monday event at Manchester's famous Belle Vue stadium.
Dennis, who is involved in the family Westfield Motors business in Carnoustie, said it was a case of waiting and hoping when his machine was catapulted up into the Cowdenbeath night by a rival as they hurtled round the Central Park lap.
"We're going pretty quick round the track and I got pushed inside a bit, climbed over the top of the other guy because we are open wheel and it was then one of those crashes where you just close your eyes and wait.
"I think I barrel rolled about four times, but there's a lot of safety built into these cars and I was able to get out straight away – but it was a biggie at the time" he said.
The F2 machines with highly-tuned two-litre engines are blisteringly quick on a compact oval such as Cowdenbeath, lightning fast off the line and lapping the circuit in under 14 seconds at speeds of around 70 miles per hour.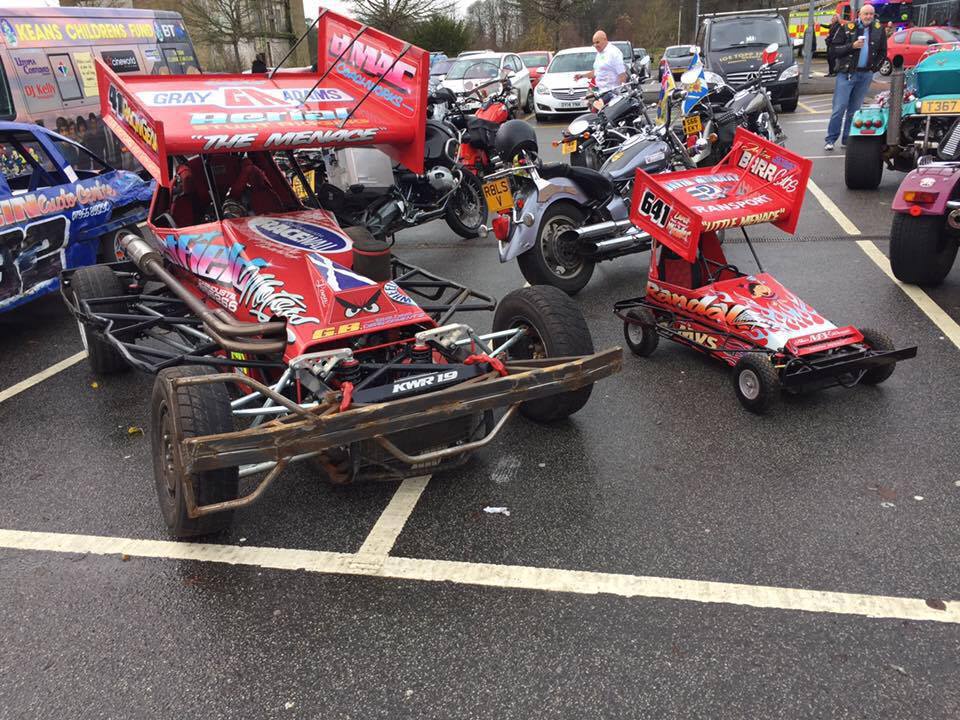 Although contact is common, spectacular spills like Dennis's are relatively rare, with safety gear including a full containment seat and driver's head and neck protection device build in to protect the pilots.
"It had been a good night up to that point with a few good places and we were only on the second lap of the race and going for a win in the grand national event," added Dennis, whose sights are now set on bagging a place in the F2 world final.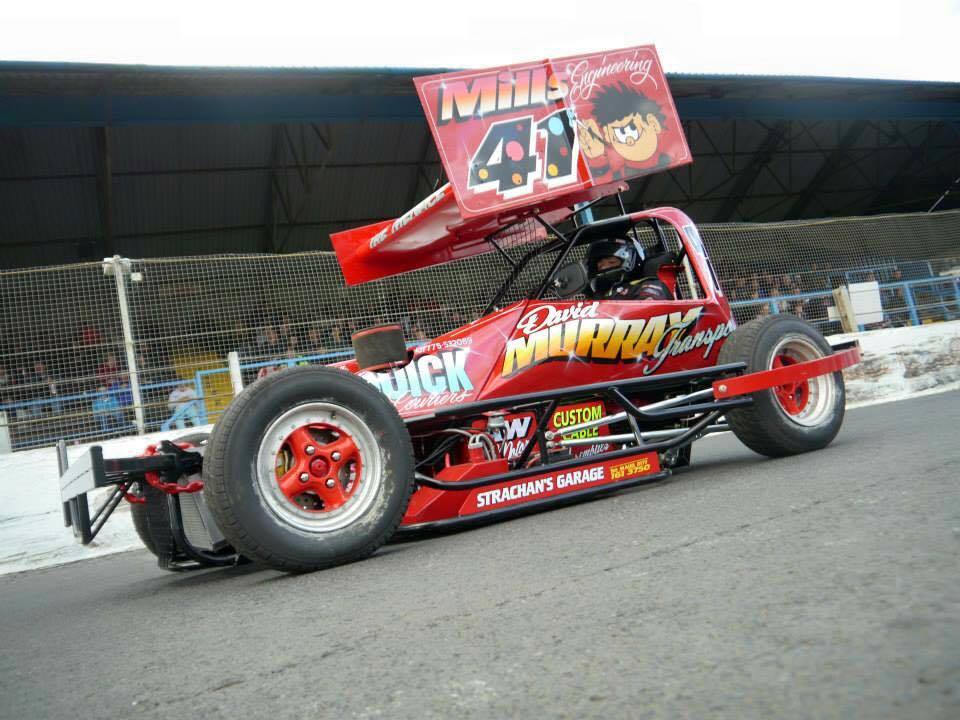 "I don't think the car's too bad, but I haven't had a chance to have a good look at it because I'm racing at Belle Vue. I'd just had the aerofoil signwritten after winning the Scottish championship so that was a bit of a shame!"