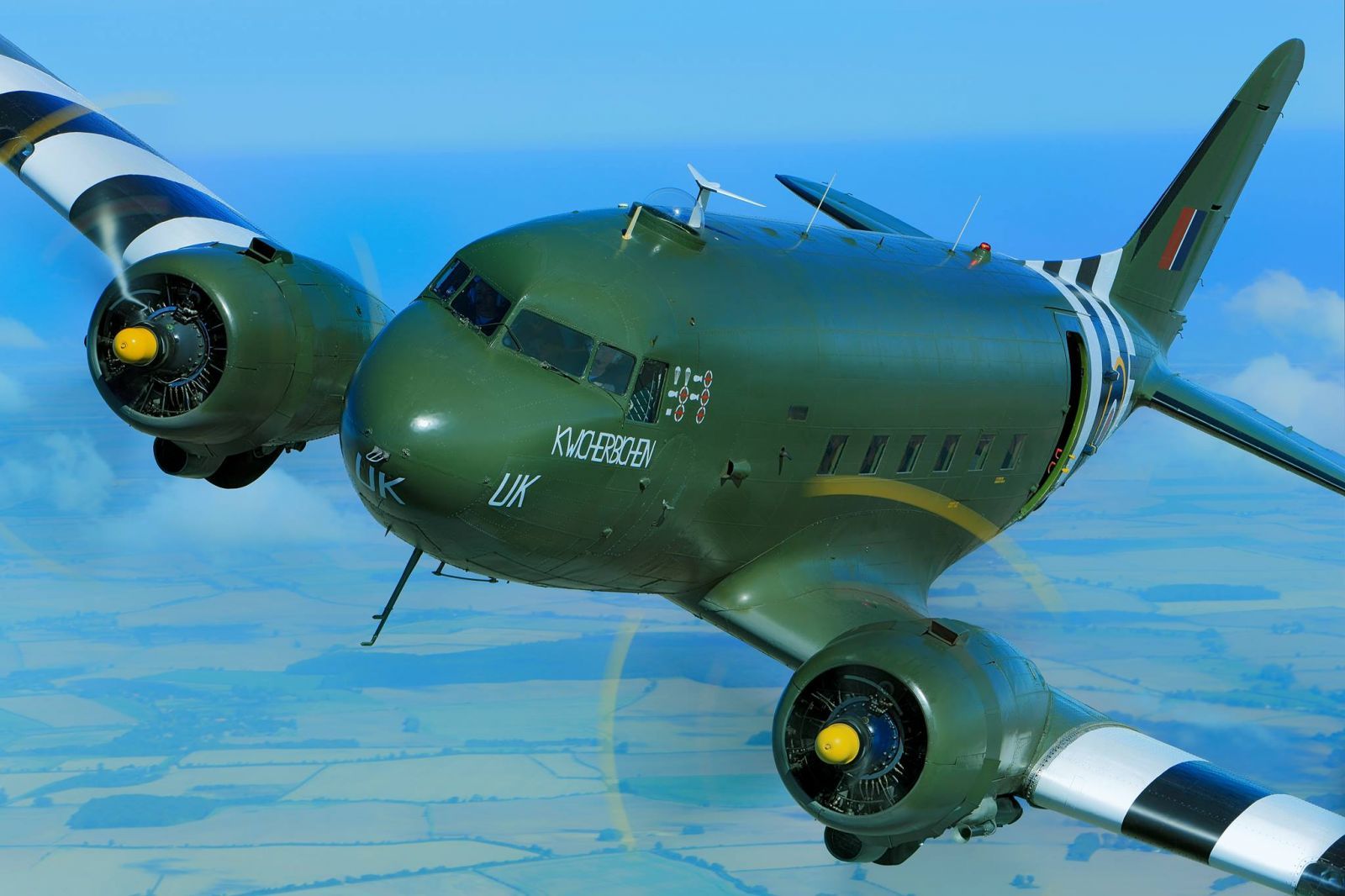 Organisers of Arbroath's Festival of Heroes have suffered a blow ahead of today's event.
The Battle of Britain memorial flight won't be going ahead after being grounded following a safety inspection.
The Dakota aircraft is regularly seen at events commemorating the Second World War and British state occasions such as Trooping the Colour and at air displays throughout the UK and Europe.
A safety inspection flagged up a malfunction with the left engine which could not be fixed and a full engine replacement will now have to be carried out.
Gill Howie from the organising committee said: "The Dakota was due to be in Arbroath on Saturday but sadly I took a disappointing telephone call advising that the aircraft was grounded and therefore unavailable.
"With the Lancaster also grounded sadly there will not be a alternative available.
"The Battle of Britain Memorial Flight were extremely sorry and felt terrible about the cancellation.
"They were very much looking forward to coming north as it doesn't happen often."
Negotiations are ongoing between the organising committee and the Royal Air Force for an alternative.
Gill said the world-famous Red Arrows will still be displaying during the event which could attract upwards of 10,000 people to Victoria Park.
A Royal Air Force Typhoon will hit the burners to officially open the festival in spectacular style at 11am.
The jet will perform a fly past at Victoria Park to signal the start of the Armed Forces and Emergency Services Parade.
The programme will also feature a capability display from the army, the Condor Military Wives Choir and massed pipes and drums.
A rope rescue by the fire service will also take place while Jamie Scott from Masterchef will take part in a cooking challenge.