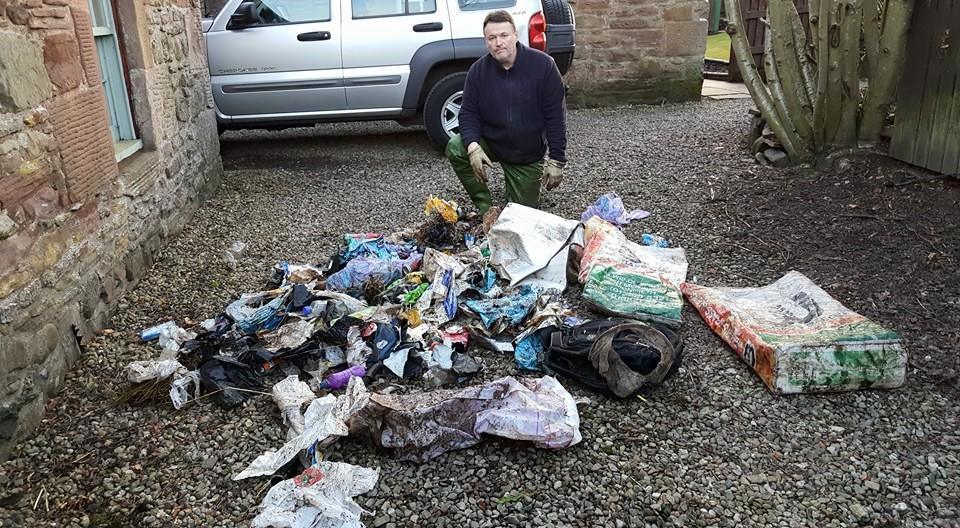 Residents of an Angus conservation village have warned that a flood prevention scheme could do more harm than good in their quiet hamlet.
The Arbroath (Brothock Water) Flood Strategy is being commissioned to "identify actions to reduce flood risk in the town and the development of a flood protection scheme".
Main elements of the proposed work is the construction of three flood storage areas at Brothock Meadows, St Vigeans and Hercules Den using embankments and flow controls to retain flood water above the natural ground level.
Enhanced defences would also be put in place including a combination of new flood walls, or where existing defences are in poor condition, local raising of existing walls and some minor remedial works to existing walls.
Ralph Coutts from the St Vigeans Clean Up and Conservation Network suggested neglect has caused flooding previously and cleaning the burn regularly of trees and debris would reduce the flood risk.
He spent months urging the council to clear debris from the burn at St Vigeans before he took matters into his own hands and put on his waders to clean it up.
The burn didn't burst its banks in the village despite being battered by some of the worst rain that Angus has ever seen – which he puts down to the removal of what had been allowed to build up.
Mr Coutts said: "I've waded it twice in the last month and it is choked with trees and thick vegetation at points between the town and Letham Grange.
"This is partly due to the council's neglect of our waterways and I would urge them to go back to the drawing board on these proposals.
"There are less fish in the water than I've seen in recent years and I fear the work will put wildlife at risk and impact upon the already decreasing water quality.
"I don't feel this work should be coming anywhere near St Vigeans – this could cause more difficulties.
"What the council should be doing is clearing the burn of debris on a regular basis.
"The £20m would be better spent on the elderly and child poverty in these tough times."
Mr Coutts said the water at St Vigeans is home to Kingfishers, Dippers and male and female otters which could be affected.
He said: "Instead of sitting behind a desk the planners need to get out and see this before coming up with these proposals.
"I'm worried that the village will be invaded for work that might not need done and could lead to water and soil contamination."
He also wants the council to tackle farmers as he claimed water currently runs off the polytunnels on adjacent farmland and goes straight into the burn.
A spokesman for Angus Council said: "We have just held a series of meetings with people from the local communities so that they could hear about the flood protection scheme and the rationale behind it and also speak with our officers about the proposals.
"They were extremely worthwhile events and we are grateful to everyone who took the time to attend.
"We have listened to their comments and points raised and will consider them fully as we work towards reducing the flood risks to Arbroath and surrounding area."