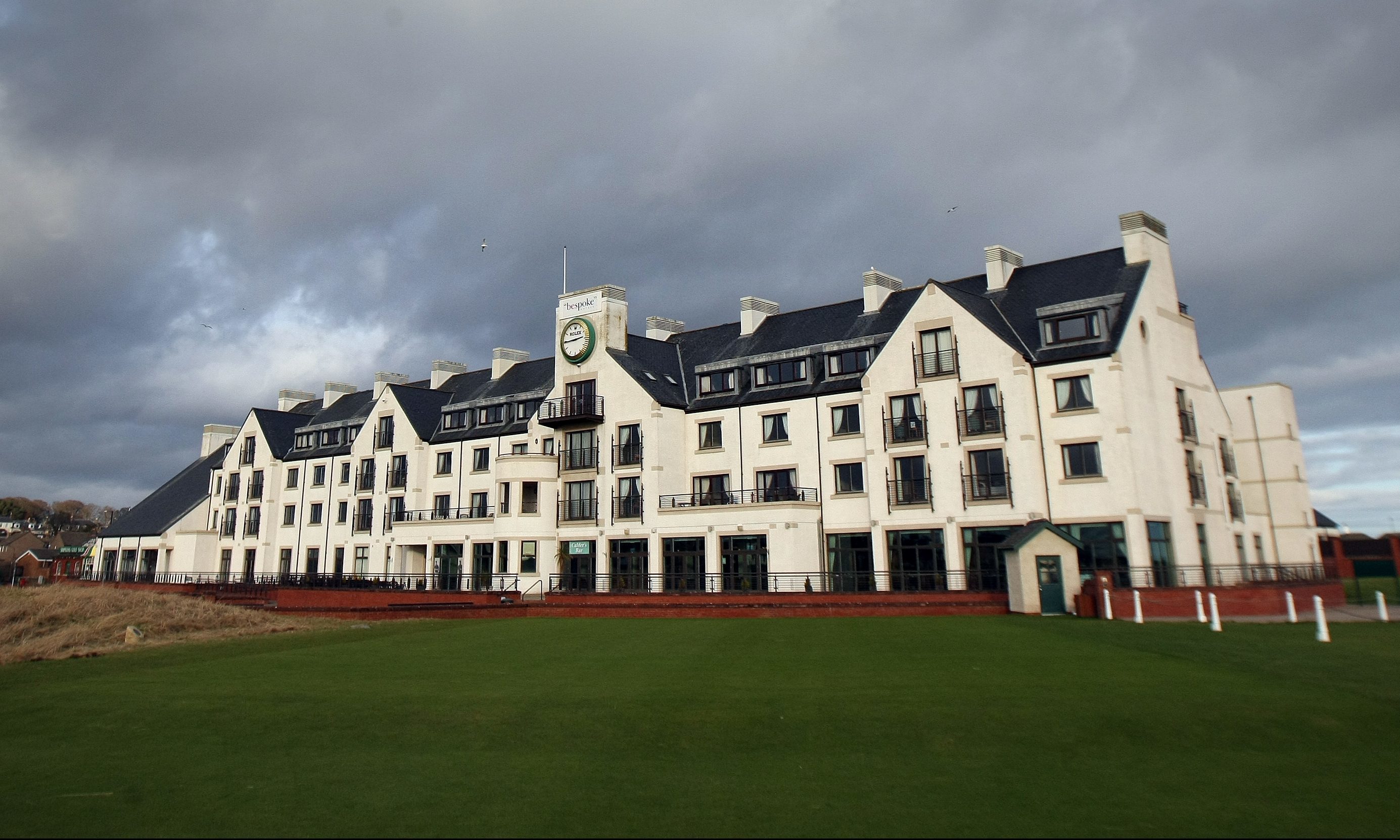 A Carnoustie councillor has proclaimed that democracy within Angus Council is "broken" after his bid to persuade the council to revisit its decision on the Carnoustie Golf Links extension failed.
Councillor Bill Bowles asked the council to suspend its standing orders in order to reconsider the decision taken on May 12.
At this meeting, the council granted consent to Carnoustie Golf Links Management Committee (CGLMC) to borrow just under £3m towards the cost of extending its golf centre.
Mr Bowles required a two-thirds majority for his motion to be successful. He gained half of the 26 votes, but failed to reach the 18 required for his motion to pass.
All of the SNP members present voted against Mr Bowles' procedural motion.
Speaking immediately after the decision was taken, Mr Bowles said: "Democracy in Angus Council is broken.
"I'm absolutely disgusted that they (SNP councillors) have stifled elected members from being able to put the views of their electorate forward, in order to at least have a debate within the chambers.
"It is an insult to democracy and totally alien to everything I stand for."
Mr Bowles immediately made another application to the council's head of law and admin Sheona Hunter for the same procedural motion to be heard again.
The council confirmed it had received the application.
A council spokesman said: "This issue has again been raised by Cllr Bowles and the council is now considering its position and how to proceed."
The decision to grant consent to CGLMC was taken at a fiery meeting last month, where Provost Helen Oswald ruled that amendments tabled by Mr Bowles and Brechin councillor Bob Myles were incompetent.
Carnoustie councillor Brian Boyd, who seconded Mr Bowles' motion, said he was disappointed that the SNP councillors had voted against the controversial Carnoustie plans being debated again.
He said: "It is disappointing that in the very week we have asked the hard working people of Angus to collectively pay £1.1m to have their garden waste collected that the SNP controlled council have yet again chosen to thwart a proper debate on this waste of £4.75m on a public golf course.
"Serious concerns have been raised about the business case, about the misinformation supplied to councillors and evidence that the proposal may use public assets to undermine local communities and businesses against the agreed community plan.
"Yet rather than allow a democratic vote by elected representatives the SNP have chosen, yet again, to do all they can to avoid being responsible for the choices they have made.
"It's a sad day for democracy in Angus."
Carnoustie Golf Links belongs to Angus Council but the management of the Links is carried out by CGLMC.
Under the terms of their agreement, the local authority is required to give consent if CGLMC seek to borrow more than £200,000.
ENDS