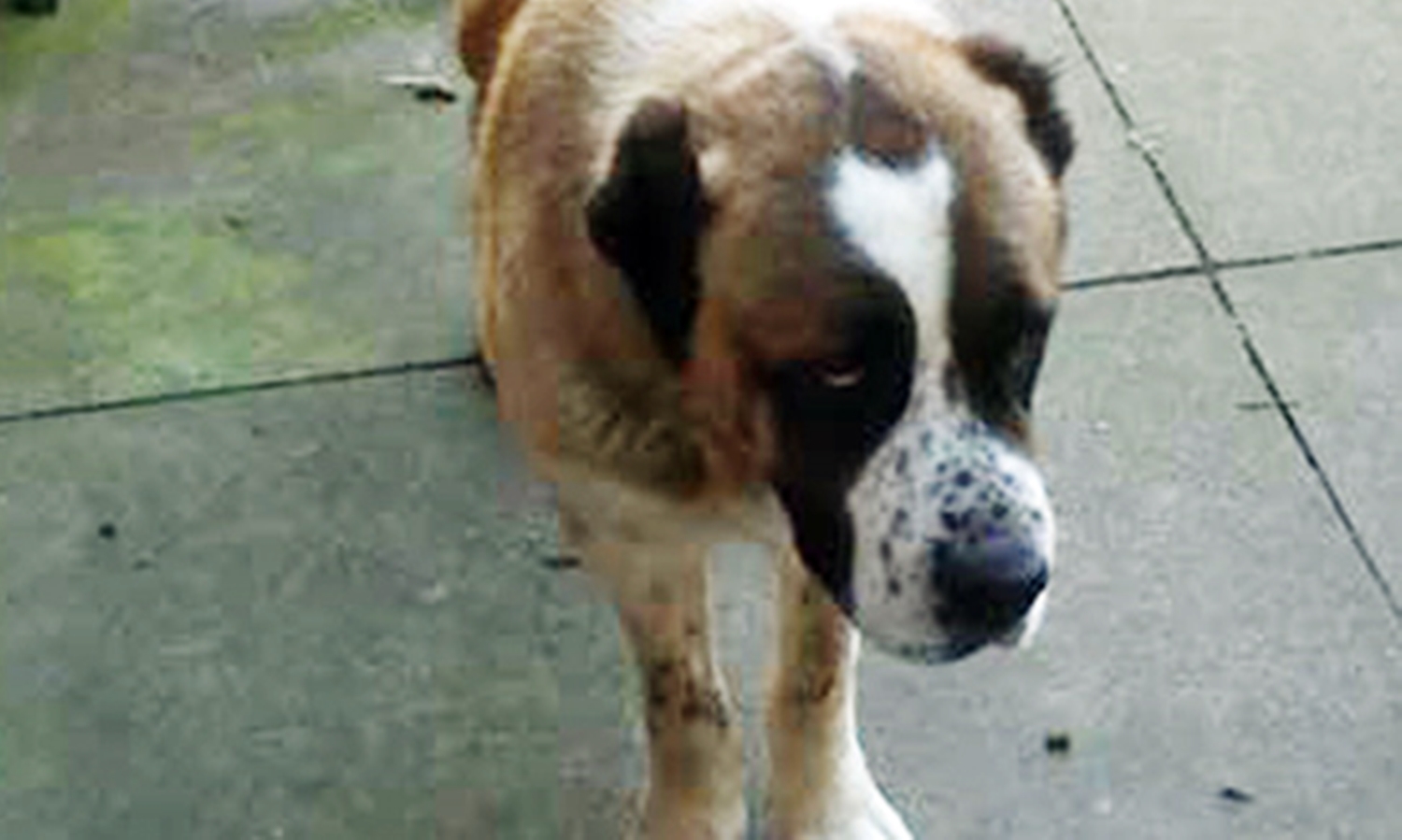 A St Bernard dog that attacked an Angus woman and savaged her pet will be destroyed after his guardian admitted it was dangerously out of control.
Four-month-old jackadoodle Buzz had to be put down after he and owner Sarah Connor were attacked by three-year-old rescue dog Douglas in a popular dog-walking area of Arbroath last month.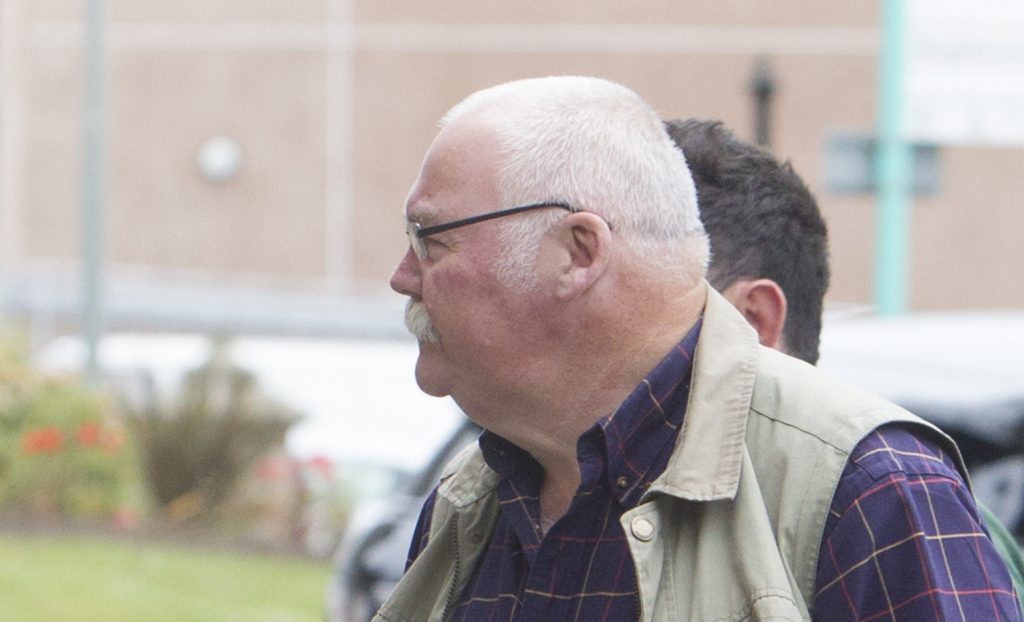 Philip Pudney, who cared for Douglas as part of his role with a rescue charity, appeared at Forfar Sheriff Court and admitted being in charge of the "dangerously out of control" dog at the West Links on May 10.
A sheriff ordered the dog's destruction but stopped short of banning 60-year-old Pudney from keeping other animals, on the understanding that he would pay Ms Connor to buy another dog.
Fiscal depute Jill Drummond said: "The accused is retired, however is a volunteer with Saving Saints Rescue UK.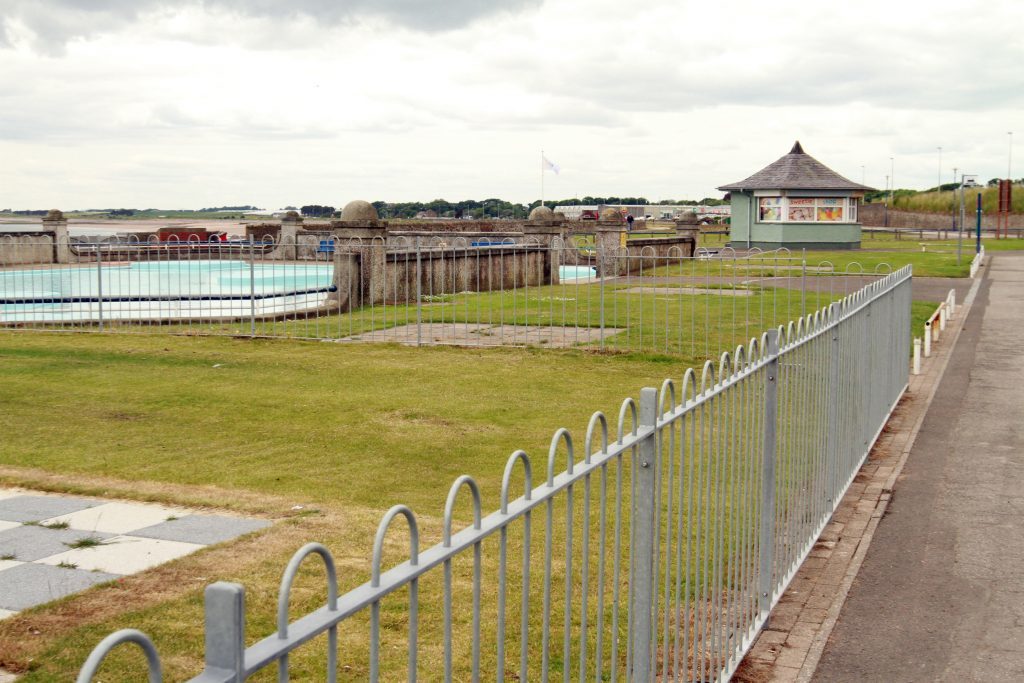 "Part of his duties is that he fosters dogs from all over the world and has a dog-walking service.
"For the past three weeks he had Douglas, originally from Bulgaria where the tips of his ears and tail were cut off and he was used to guard sheep."
Ms Drummond said Douglas' behaviour had improved to the point where it was felt he could be let off the lead, but was fitted with an electric collar.
"At 9.30am on May 10 witness Connor approached the paddling pool area of West Links and saw witness Brown and the accused with six dogs on and off the lead," she added.
She "did not get a good feeling" and walked away from them while Buzz was on the lead, but was chased by Douglas and a rottweiler.
"The St Bernard picked up the dog and shook it three or four times in the air."
The dog then bit Ms Connor when she attempted to intervene.
Pudney has appealed for public support of the charity he volunteers for, and organised a fundraiser in Arbroath this year.
Defence agent Lynne Sturrock said her client had made an "error in judgment" in letting the dog off the lead.
"He has volunteered and trained dogs for some 30 years," she said.
"Mr Pudney wholly apologises to the court and to the owner of the dog.
"He did try to control the animal through the collar and other means but that was not successful."
Acknowledging Pudney had a "commendable" record in helping animals, Sheriff Gregor Murray said: "Anyone going to the West Links in Arbroath with their dog, to see at least two St Bernards, a St Bernard cross, a rottweiler, a lab and a westie, however well trained, is going to be concerned."
The sheriff added: "As you have correctly accepted, Douglas was dangerously out of control.
"I will deal with this by ordering the destruction of Douglas.
"I have the power to prevent you from owning dogs but I don't intend to make such an order."
Pudney, of Keptie Road, Arbroath was also fined £500.