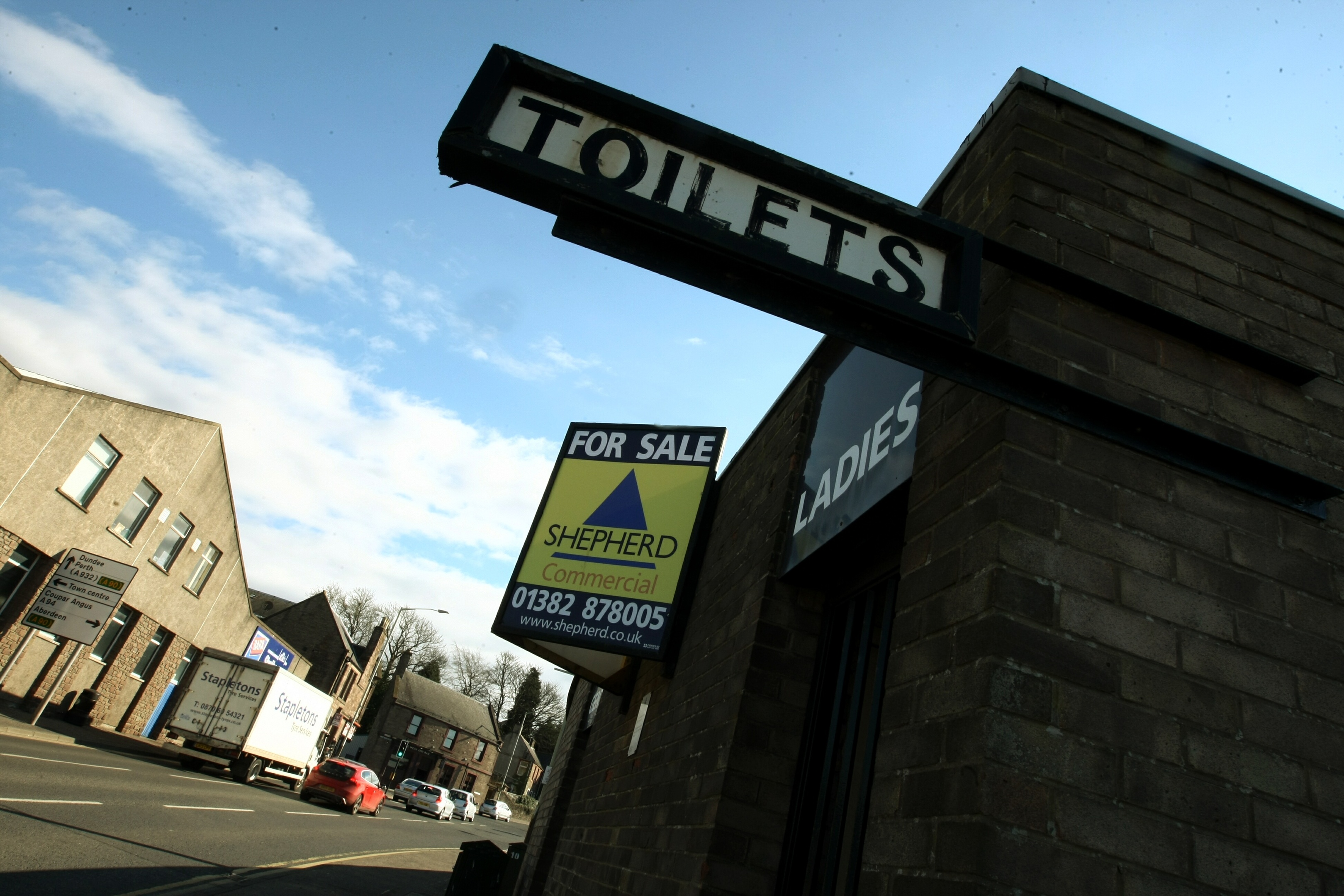 Fast food bosses are hoping that planners don't turn up their noses at the notion of setting up in an old Angus public toilet.
Perth firm Interurban Developments has asked Angus Council officers to approve a takeaway premises in a loo block the local authority has just sold in Forfar.
And if that plan does not work at first flush, another application has been lodged to turn the former Craig O'Loch Road convenience into an office.
The loos went up for auction in March last year with an asking price of £12,000 and sold on October 15.
Angus Council closed them two years ago and decided to relieve itself of the building, alongside several other WCs declared surplus to requirement.
Auction House Scotland described the loos as a "rare opportunity with huge potential and a fantastic buy" for a builder or developer in a "sought-after location".
Director of operations Gillian Cochrane said the new owner would have to apply for permission but it could be converted for a range of uses.
In its planning and design statement, Interurban states: "The nature of the site means that the location is unlikely to result in noise complaints.
"Notwithstanding this conditional control could be employed.
"It is considered that the change of use will make a material, albeit small scale contribution, towards the vitality and viability of Forfar."
The firm has initially applied for opening hours of 10am to 11pm "to catch home-going clientele."
The block's nearest neighbours are residential garages, a memorials salesroom, SNP MP Mike Weir's constituency office, and Strathmore Springs across the road.
A number of properties in nearby Grampian Park have been notified of the application, and the council's own roads department are expected to comment within a fortnight.
The target date for officer determination is August 5.
The Forfar toilets were among nine public loos Angus Council closed and decided to dispose of to save money, along with others in Arbroath, Montrose and Carnoustie.
Several years ago toilets in a listed building in St Andrews sold for £200,000 and were transformed into an attractive cottage.