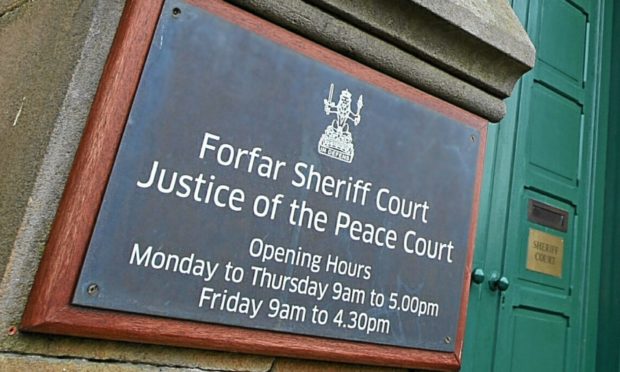 A court has heard an Angus man caught with 640 indecent images of children told police he was a "porn addict".
Damien Bancroft, 36, of Lintmill Cottages, Eassie, Forfar, said he had been viewing pornography since he was 19 and he had been "looking at younger and younger images".
Depute fiscal Trina Sinclair told Forfar Sheriff Court: "He accepted sharing images in chat rooms but could give no good reason for it other than he could not help himself.
"He denied that he had a sexual interest in indecent images of children. He could not explain why he kept looking at them."
Bancroft admitted possessing and distributing indecent pictures and videos from addresses in Dundee and Forfar.
He committed the offences between May 2011 and October 2015.
Police, acting on confidential information, found more than 640 still images and 16 videos on two laptops and also on a mobile phone.
Of these, 38 still images were in the most serious categories, 40 were in category B while the majority, 562, were in category C.
Of the 16 videos, 11 were in category A, three were in category B and two category C with a total running time of 38 minutes and 36 seconds.
The images were recovered from a number of locations and examination of Bancroft's internet activity showed he searched for images and video files concerning children.
Internet searches included search terms such as "child model sex."
The court heard "concerning communication" about preferences regarding children was recovered from an instant messaging application installed on the phone.
Included within the communication between the user of the phone and others was the exchange of four video files.
Additionally two video files containing indecent images of children were received by Bancroft through this application.
These exchanges took place just hours before police officers attended at Bancroft's house with a search warrant.
Defence solicitor Brian Bell told Sheriff Pino di Emidio he would present his plea in mitigation once background reports were prepared.
The sheriff deferred sentence until August 3 and placed him on the sex offenders' register in the interim.
Bail was continued.