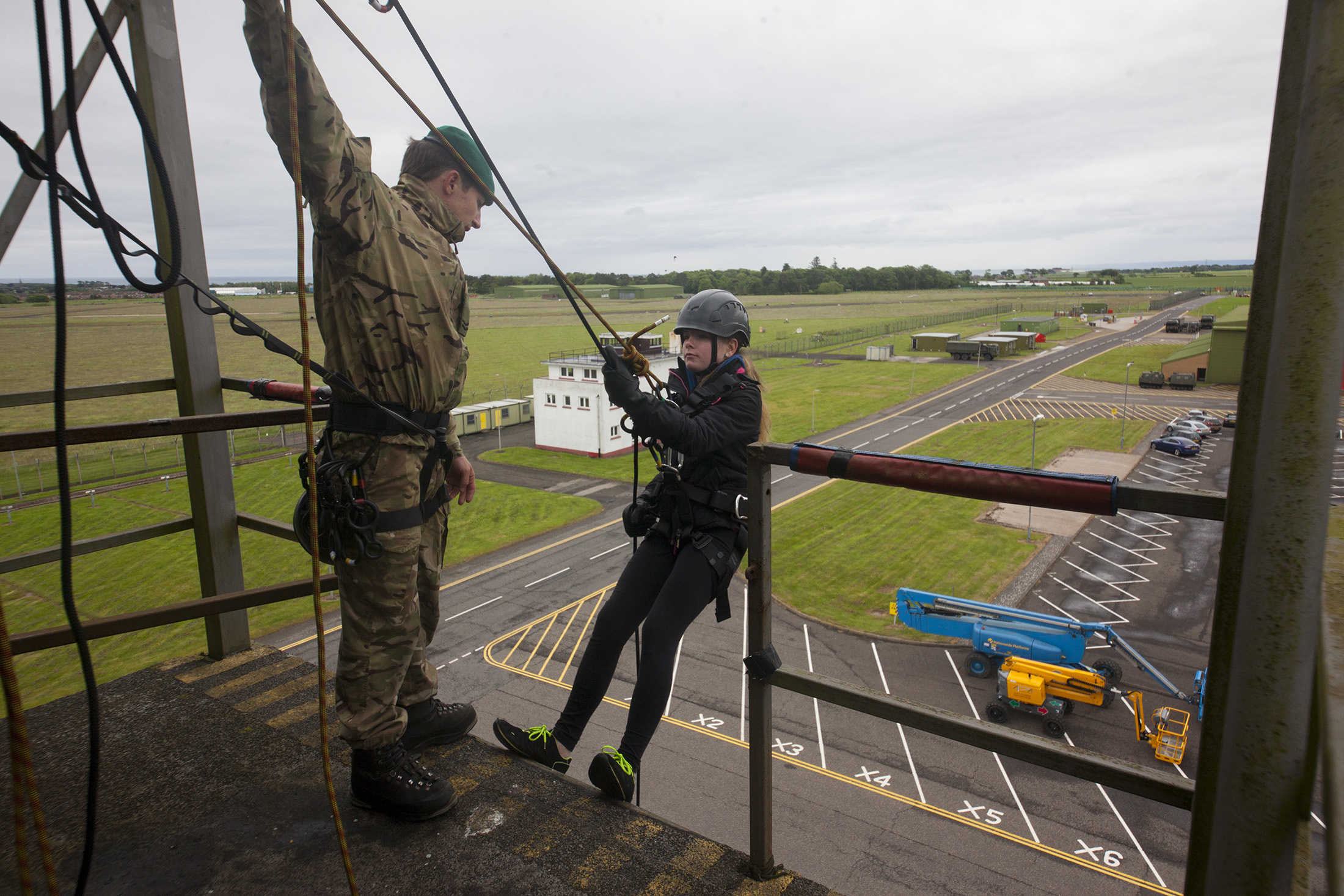 Marines at RM Condor in Arbroath have been putting pupils from secondary schools across Angus through their paces.
The pupils faced a series of challenges by members of the elite force – from shooting at targets, to reaching the top of the base's climbing frame.
The event was the fifth Spirit of Adventure day to take place in Angus with the aim of introducing children to new experiences.
It started as part of the Queen's Diamond Jubilee celebrations in 2012 when youngsters completed six different walks through Glen Clova and Glen Prosen.
Addressing the pupils Angus Lord Lieutenant Georgiana Osborne said she was delighted the day was being held at RM Condor for a second year.
She said: "If you want to know about adventure you really could not come to a better place than RM Condor as the life of a marine is all about adventure.
"Today the marines are going to introduce you to some things you probably have never done before and give you some challenges which I know you will enjoy.
"I am so grateful to Colonel Tony Turner for laying on this day for you all and providing so many of his men to put you through your paces. It is a wonderful opportunity."
The children also took part in a physical circuit activity at the base gym and were served lunch in a field kitchen set up under Condor's dry ski slope.
Pupils from all the secondary schools in Angus were represented, with the exception of Monifieth.
At the end of the day a pupil from each school was selected to attend a six day summer camp at the Ridgeway Adventure Centre at Ardmore in the Highlands.
On behalf of RM Condor, Major John Bowgen said: "The day will give the pupils a quick overview of what we do. It's the sort of things we do on a routine basis as part of our training programme.
"It's also giving them a good taste of the facilities we have on camp.
"The CO is very keen to make sure we forge links with the community and keep them strong. The community help us on numerous occasions supporting events and this is a chance to give something back."