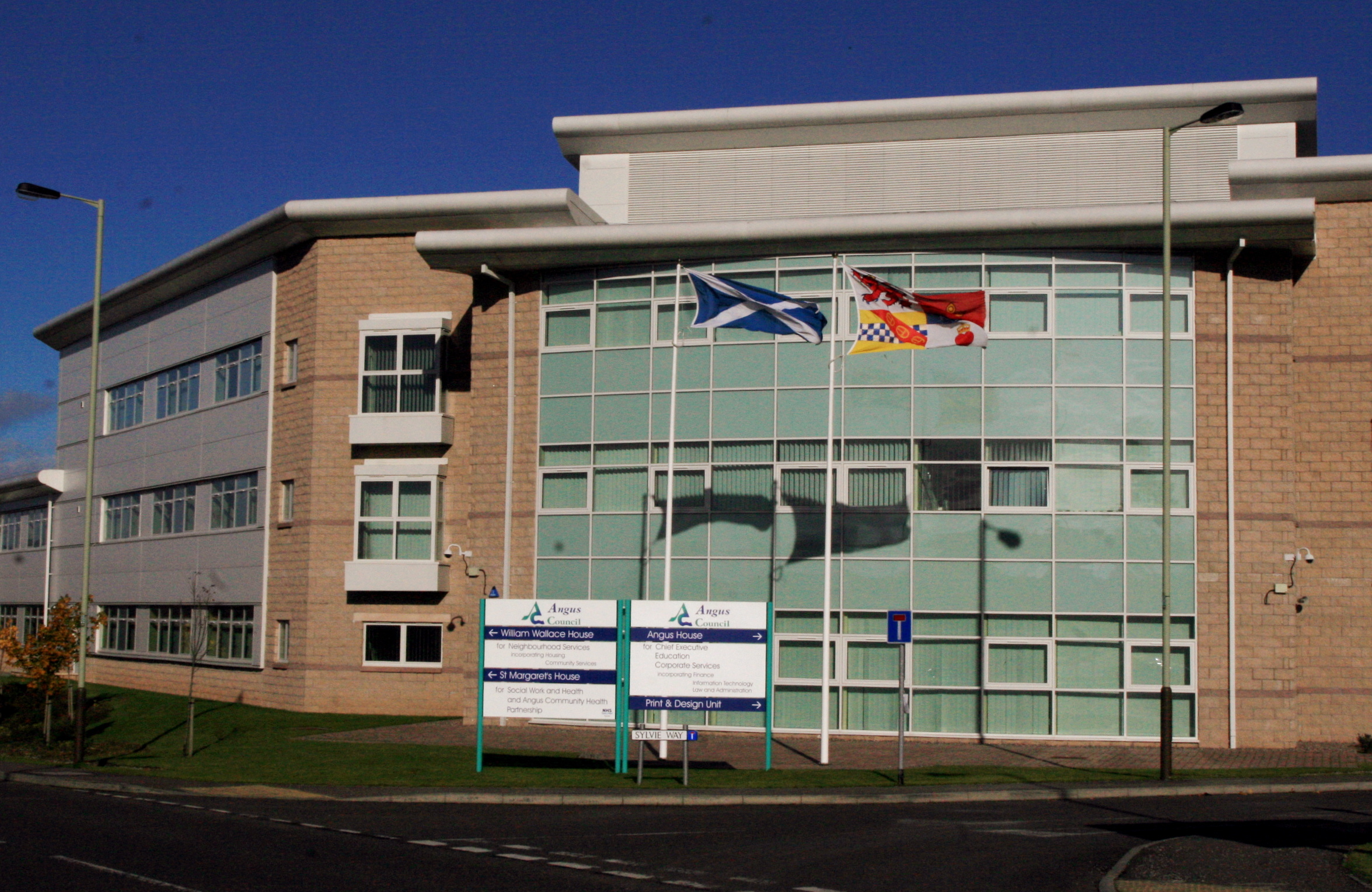 Angus Council is introducing a new reporting procedure to combat the rising cost of sickness absence.
The direct cost of sick pay was £1,134,592 between January and March according to the local authority's latest figures.
For all council employees there was a 1.71% increase in the percentage of working days lost compared with the corresponding quarter in 2014/15.
The scrutiny and audit committee was told that the top five reasons for sickness absence was stress, stomach issues, back, lower limbs and cold/flu.
Absences of one day accounted for 5% of total days lost, absences of two to five days, 20%, absences of six to 20 days, 23% and absences of more than 20 days, 52%.
The council's head of Human Resources Sharon Faulkner said: "Both local government and teachers' absence increased by 2.10% and 1.81% respectively.
"Human Resources Advisers continue to support managers to address their responsibilities for staff who are absent from work.
"This is through direct one-to-one support, training and coaching.
"Future support for the management of absence will include implementing a Day 1 reporting procedure via the council's occupational health provider where employees will report their absence directly to a health professional, who can provide immediate help and guidance to facilitate the earliest possible return to work.
"Human Resources will also discuss with directorates any needs for information to support the management of absence, to ensure managers are clear about their responsibilities and to ensure appropriate monitoring of absence levels is in place. "In addition a concentrated piece of work is being undertaken with services in relation to long term absence cases."
She said the council strives to reduce stress-related absence "as a matter of priority" and it supports employees suffering from such conditions through its various absence management measures.
She said employees are undergoing a great deal of change at the moment and that can contribute to stress.
Monifieth councillor Craig Fotheringham said it was disappointing to see a 1.71% increase but said he was glad to see the council has tried to reduce stress-related absence.
Kirriemuir councillor Ronnie Proctor said: "It's hard to differentiate between stress at home or in the workplace.
"I wonder when the new school timetable comes into place in 2017 if we will see this increase further?"