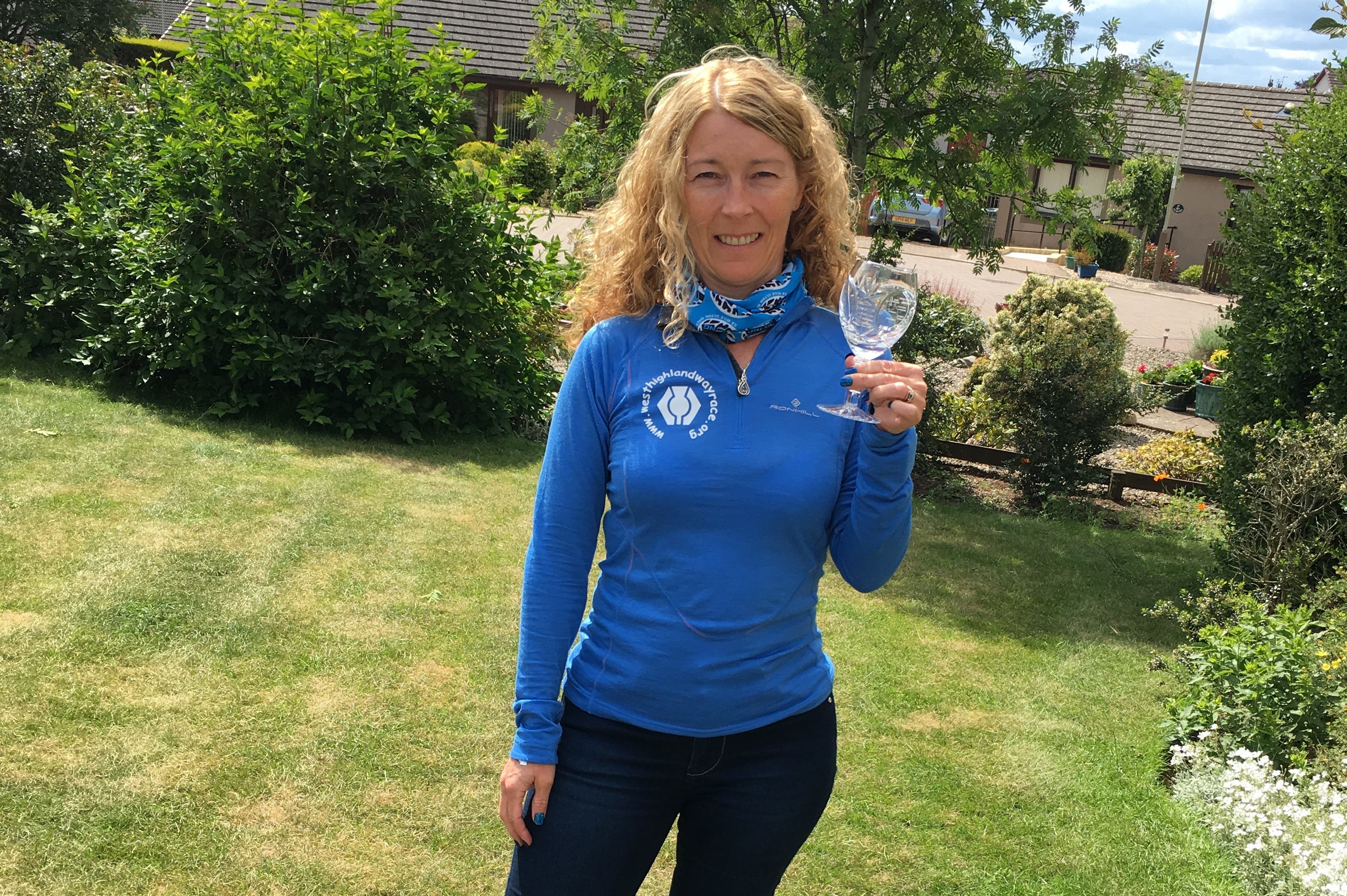 Angus ultra marathon mum Angie Mackenzie is putting her feet up for a well-earned rest after overcoming the challenge of the gruelling West Highland Way race.
COPD nurse Angie eschewed the popular choice of a leisurely trek through the stunning scenery of the iconic route to join a field of 200 runners for a non-stop run along its 95 spectacular miles – and emerged triumphant at the Fort William finishing point a remarkable 32 hours later.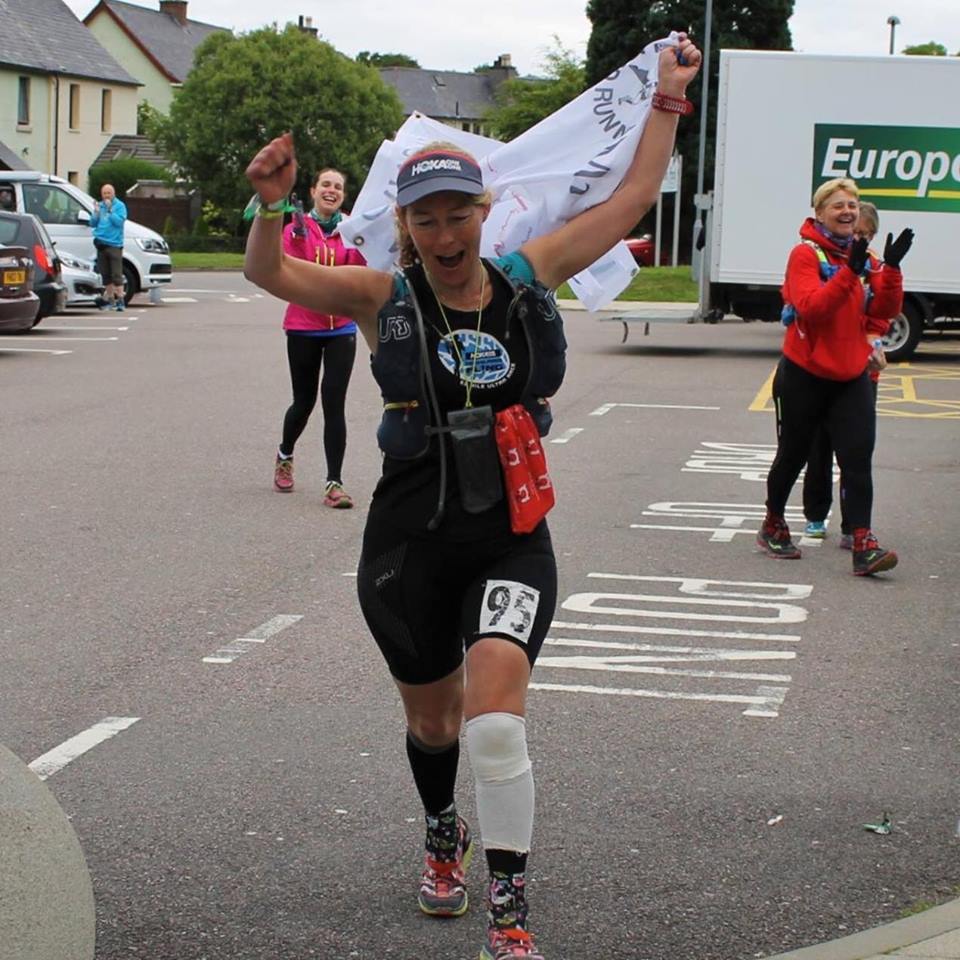 The thrill of finishing last weekend's gruelling race is the greatest feather in the cap so far for the 50-year-old, who used to hate running and took on her first marathon less than five years ago.
Angie, who is based at Dundee's Wallacetown health centre, has become the first female member of Forfar Road Runners to cross the WHW race finishing line and is now two-thirds of the way towards completing an exhausting ultra running 'triple crown' over some of the nation's toughest terrain.
The West Highland Way challenge – her 21st ultra marathon – involved a 1am start at Milngavie, near Glasgow and things didn't begin well for Angie after an early detour in the darkness put an extra three miles onto her total distance.
Each runner has a support crew who is on hand along the way to provide participants with food, clothing and invaluable moral support, and Angie said her team – including husband Hugh – were amazing throughout.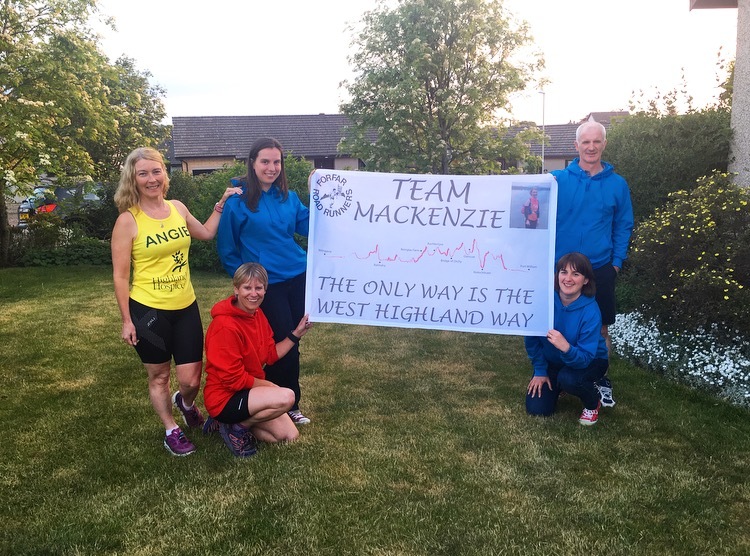 "My crew were fantastic. The weather was dry and hot – which was nice for the crew but hard work for us runners," she said.
She encountered further difficulty when an Achilles injury played up after just 12 miles, but Angie battled through to make the finish line in 32 hours 28 minutes and six seconds, well within the 35- hour cut off time.
Of the 199 starters, 159 took the tape, with Angie's time good enough for a 101st place finish. This year's race was won in an astonishing time of fifteen and a quarter hours, almost an hour outside the course record.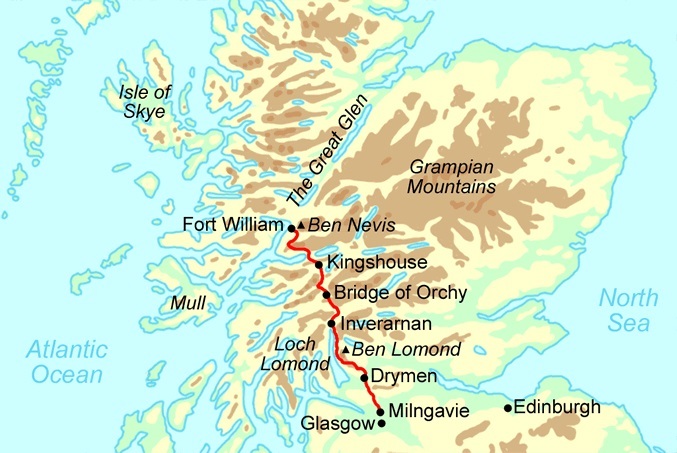 Remarkably Angie completed the challenge with just a couple of blisters and in addition to the huge sense of personal achievement in joining a finishers' total which in the history of the event is smaller than the number of people who have conquered Everest, has also added significantly to the total she has already raised for a new Highland Hospice, a charity close to the Mackenzie family's heart.
Donations can still be made at www.justgiving.co/Angie-Mackenzie1 or by texting  BAKU49 £5 and after her welcome break Angie will be lacing up her running shows for the 43-mile Devil of the Highlands Tyndrum to Fort William race along the WHW in August to complete the 'triple crown' of  the WHW race and April's 53-mile Hoka Highland Fling along part of the route.