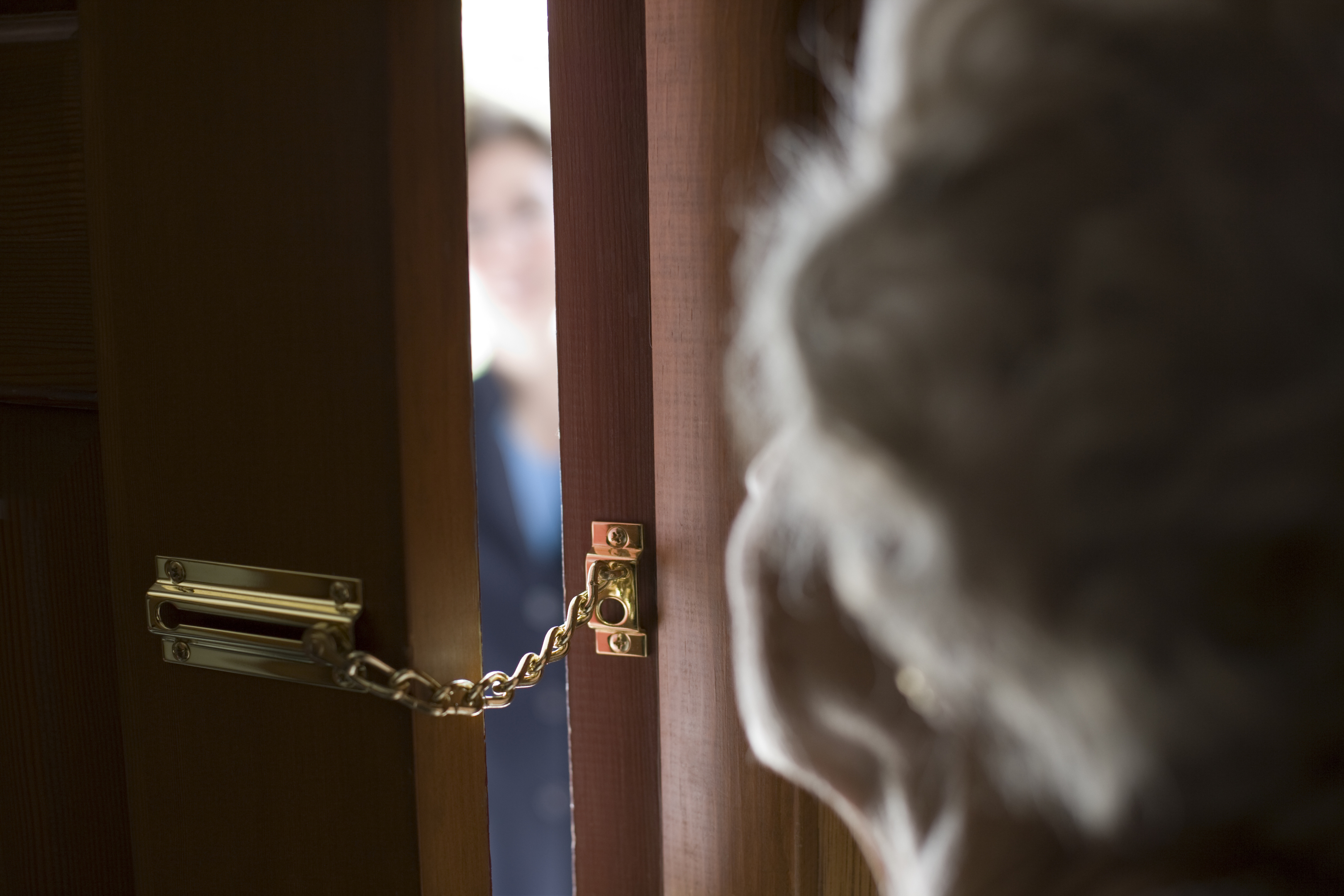 Angus residents have been presented with live maggots by rogue workmen who claim they were woodworm from their roof.
Angus Council's trading standards department is urging residents to be on their guard for cold callers and bogus salesmen arriving at their door.
Services offered might include gardening work, roofing or guttering repairs, tarmacking drives, damp proofing homes and roof cleaning. More recently woodworm and dry rot treatments have been offered.
The dangers of using cold callers has been highlighted as July is scam awareness month.
Trading standards believe these con artists are part of organised criminal groups operating across the UK, specifically targeting older or more vulnerable consumers.
They can return time and time again to carry out a range of unnecessary repairs or treatments and fleece the trusting householder out of cash.
Such fraudsters don't give the householder the right to cancel within 14 days.
This failure to provide correct documents or a copy of cancellation rights is a criminal offence under Consumer Protection legislation.
Bogus or disreputable workmen can use false addresses on their contracts and flyers.
They might even use local landline telephone numbers that are redirected to mobile phones.
The trading standards advice in dealing with unsolicited callers is to just say no.
It adds that people should not feel pressurised in to having work done or buy goods. Legitimate callers won't mind if they are asked for ID.
Doorstoppers warning stickers – which state that a home doesn't want cold callers – are available from local ACCESS office.
Reputable tradesmen can be found on the Angus Reputable Trader Scheme. People can also get information from Angus Council's ACCESSline.
People who have concerns over who people carrying out the work are asked to check with Trading Standards.
Police Scotland should be called on 101 if people believe a crime is being committed or if anyone feel threatened by a cold caller.