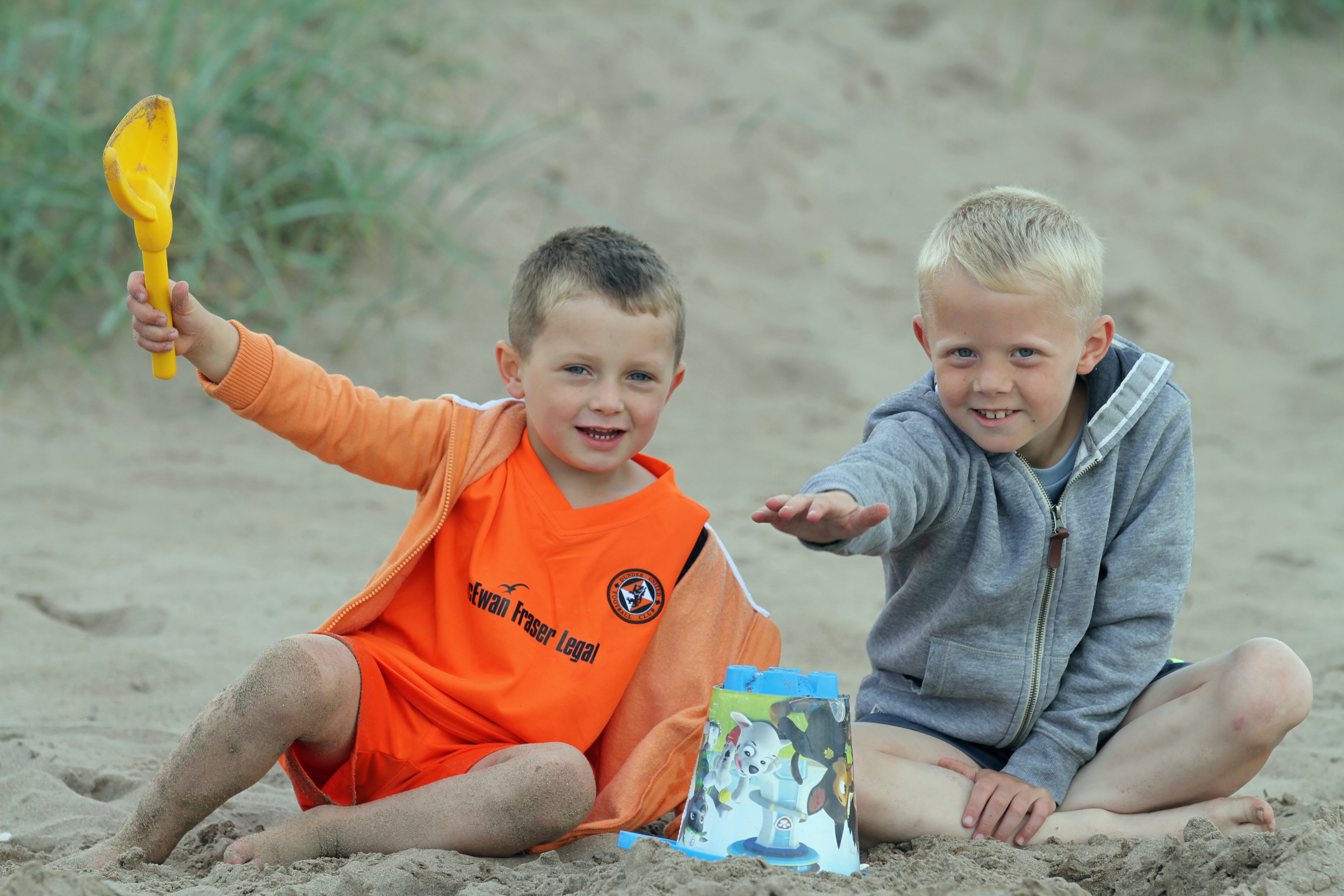 Tayside and Fife's weather has been hotter than Rio de Janeiro in the last 24 hours, as summer arrives in Courier Country.
The scorching sun saw the mercury rise to a high of 24.8°C degrees in Leuchars on Monday, with similarly tropical temperatures enjoyed across much of the region.
The weather has been cooler in Rio, which is soon to host the Olympic Games, at a refreshing 17.6°C.
The local temperatures are also close to some of the world's hottest countries, with Sydney edging slightly ahead of Tayside with 25.1°C yesterday.
However, there are warnings about the potential for flash flooding on Tuesday evening if downpours arrive as expected.
High levels of humidity were seen across the region, with highs of 98% early this morning.
The weather was significantly lower in Scotland this time last year, with average temperatures of around 18°C. The highest recorded in Leuchars on a July 18 was in 2013, when the figure rose to a sweltering 28°C.
Temperatures could hit 29°C in Scotland today, according to forecasts, as the country enjoys a few days of summer sun.
NHS Tayside took to social media to urge people to stay safe when out and about, by applying sunscreen.
The RSPCA has also seen a spike in calls from members of the public concerned about dogs left in hot cars, conservatories, sheds and caravans.
Inspector Justin Stubbs said three dogs had already died this summer after being left in cars.
Met Office forecaster Alex Burkill said temperatures would be "widely" hitting 30C (86F) and are likely to peak in the North West, London and Oxford.
He said: "I there's a fairly good chance that we'll see 35C today somewhere. Yesterday was the hottest day of the year so far and we only reached 30C yesterday, so it is going to be the hottest day of the year so far I can say with a pretty good degree of confidence.
"It's not going to be the hottest day for too far back – we reached 36.7C (98F) on July 1 last year so it will be the hottest day for over a year, but not the hottest July day ever."
Summer is paying Scotland a wee visit today! Be sure to protect your skin against sunburn #valueyournhs #lovenhstayside

— NHS Tayside (@NHSTayside) July 19, 2016
The hot weather is expected to give way to thunderstorms and possible flash floods later this evening and overnight, with a severe weather warning for rain affecting much of Scotland.
Home and business owners have been urged to take precautions, with localised flooding expected to hit flashpoints across the region.
The incoming storms could last for over 24 hours until Wednesday evening, with possible disruption to power and transport networks.