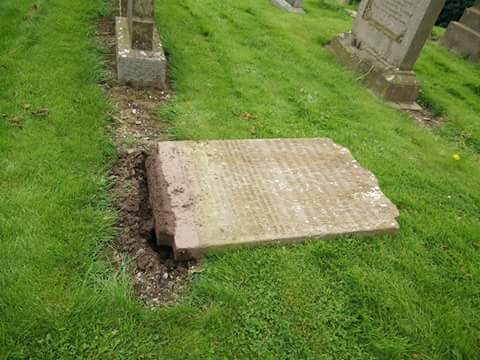 Residents in St Vigeans have hit out at gravestones being knocked over and other vandalism in the village.
The gravestones, which are hundreds of years old, were targeted between 10pm on Wednesday and Thursday morning.
Margaret Pullar, session clerk at St Vigeans Church, said everyone connected with the church was devastated by the "pointless" vandalism.
She said: "I wish the people who carry out pointless acts of vandalism like this would realise that someone is buried under these gravestones.
"The gravestones may be hundreds of years old in some cases — they could even belong to the vandals' grandparents or great grandparents."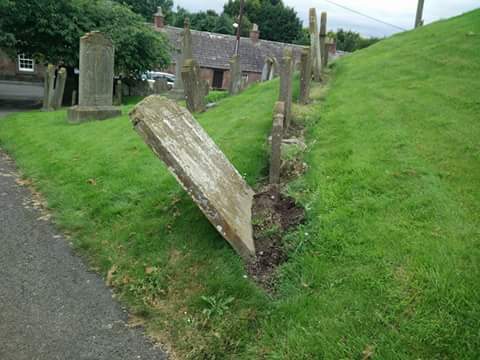 Margaret said a concert had been held at the church on Wednesday evening and everything was fine when everyone left at around 10pm.
She said: "When some of us went back to the church around 10am on Thursday the damage had been done."
Mrs Pullar said three gravestones had been pushed completely out of the ground and left on the path.
She said: "We laid the gravestones back into place but obviously they aren't going to be safe now.
"We've reported the matter to Angus Council, which owns the cemetery.
"This is even all the more upsetting because a local group had been spending a lot of time working to tidy up St Vigeans and keep it looking neat and tidy.
"They spend time every week working and then people come and do something like this — it's very upsetting."
Other vandalism which occurred in the village on the same night included a sign being removed, a large rock being left in the middle of a road and some of the contents of a grit bin spilt on the road.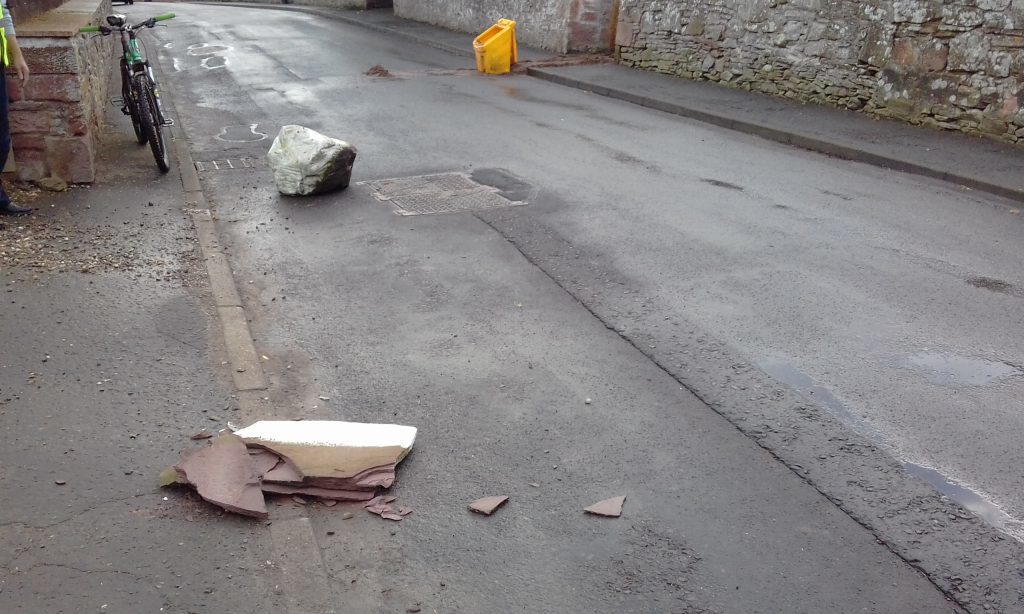 Ralph Coutts from the St Vigeans Clean Up and Conservation Network said: "I went out on Thursday morning to find the village vandalised.
"Despite calls for better policing nothing has been done. The St Vigeans Clean Up and Conservation Network has been doing great work and this is the thanks we get."
Villager Christopher Swankie added: "It's symptomatic of a spate of vandalism that's occurring around the town at this time of year.
"It's disgraceful, yet becoming all too common.
"Almost always the worst of this occurs in the summer months."
Arbroath East and Lunan councillor Donald Morrison urged people to contact police if they have information about the vandalism.
He said: "This is a deplorable act of vandalism carried out with a total lack of respect for the departed and complete disregard for relatives.
"Residents have been working extremely hard in improving the St Vigeans area. These actions, and other recent incidents of vandalism in the area, beggar belief.
"I urge anyone who knows who's responsible to contact the police and make sure they are held to account for their contemptible behaviour."